Kate Middleton's Engagement Ring Is Now Worth Approx. $544,000 – 10 Facts about the Piece of Jewelry
To celebrate Prince William and Kate Middleton's 10th wedding anniversary this year, here is a look into the piece of jewelry that started it all. 
Prince William and Kate Middleton married on April 29, 2011. A few months before, in October 2020, at the base of Kenyan mountain, Prince William got on his knee and proposed to his beloved girlfriend. 
The ring he used holds great sentiment for the royal family and has connections to Queen Victoria. Here are 10 facts about the ring and the importance it has for the family.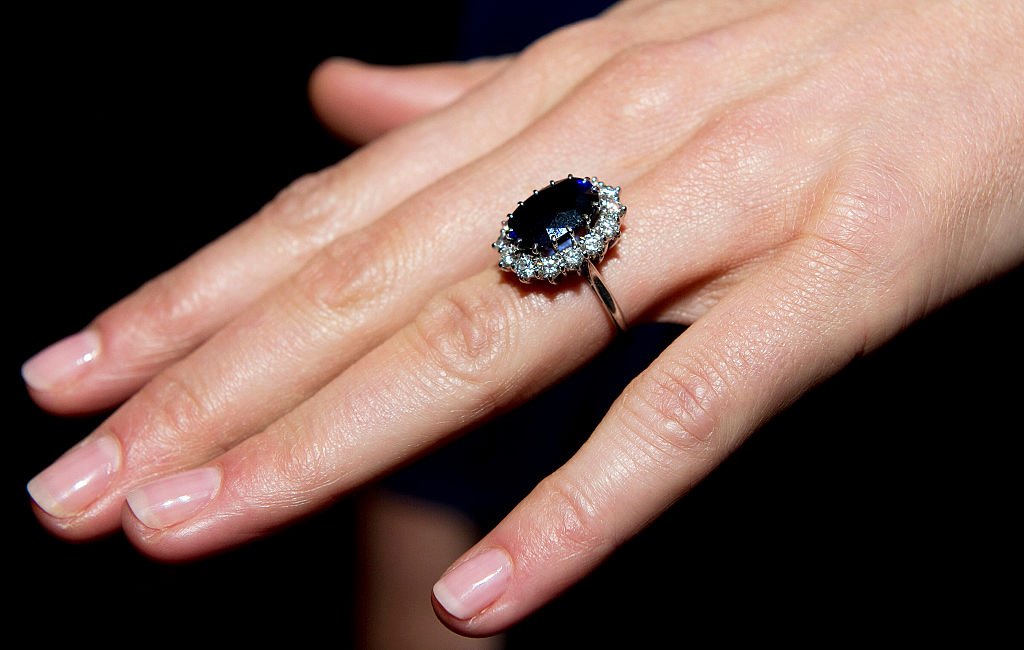 1. IT'S CONNECTED TO ROYAL HISTORY 
The gorgeous 12-carat blue sapphire ring was inspired by a brooch Prince Albert had gifted Queen Victoria before their own wedding. She loved it so much she wore it as her "something blue" in the front of her wedding dress.
2. IT BELONGED TO PRINCESS DIANA FIRST 
Princess Diana had chosen the ring out of a few rings Prince Charles had selected to be her engagement ring. It was made by the British jeweler Garrard and was a part of their stock collection.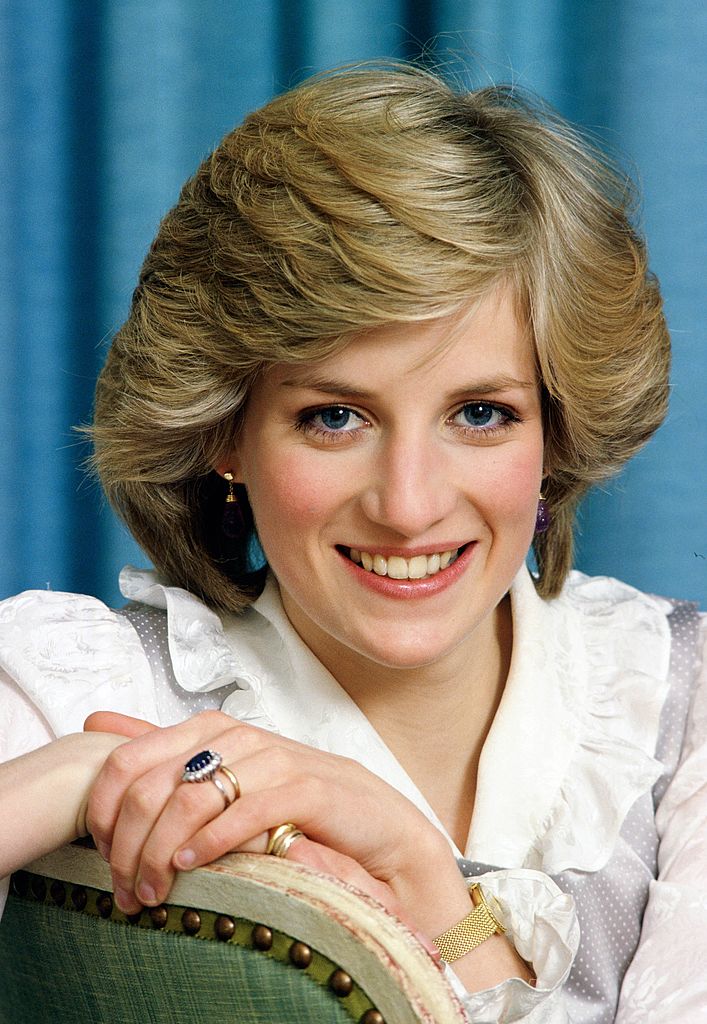 3. IT BROKE ROYAL TRADITION
The ring was chosen from the jeweler's stock, which meant that anyone who could afford the piece could purchase it. It broke tradition because it was not a custom bespoke piece. 
4. IT HAS A UNIQUE COMPOSITION
Kate Middleton and Prince Diana's ring is a gorgeous piece to look at. It is made up of a 12-carat blue sapphire stone, 14 solitaire diamonds set in 18K white gold.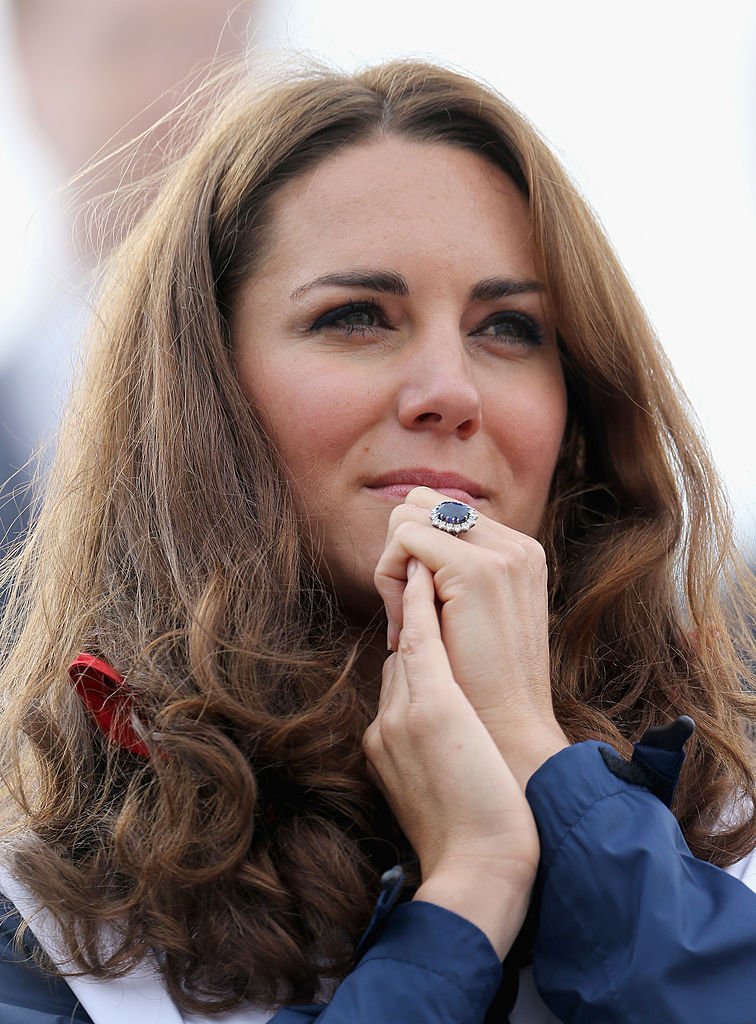 5. DIANA'S JEWELRY WAS LEFT TO HER CHILDREN
Princess Diana made sure to leave her personal jewelry to her two sons, Prince William and Prince Harry. She left the decision of who would get what piece up to the boys. 
6. PRINCE HARRY CHOSE IT
Prince Harry had claimed his mother's engagement ring when she passed. He had picked it as he remembered holding his mother's hand and how it would hurt him as a small boy. Prince William chose her gold Cartier watch.
7. HARRY GIFTED THE RING TO HIS BROTHER
Prince Harry had gifted the ring to Prince William, as he felt that it would be "fitting" if William proposed to Middleton with the gorgeous ring so it could sit on the throne when William becomes King. 
8. IT WENT ON AN INTERESTING ADVENTURE
Prince William revealed that the very expensive ring had sat at the bottom of his rucksack for three weeks before he proposed to Middleton in Kenya. He had carried it around with him so it would not be lost.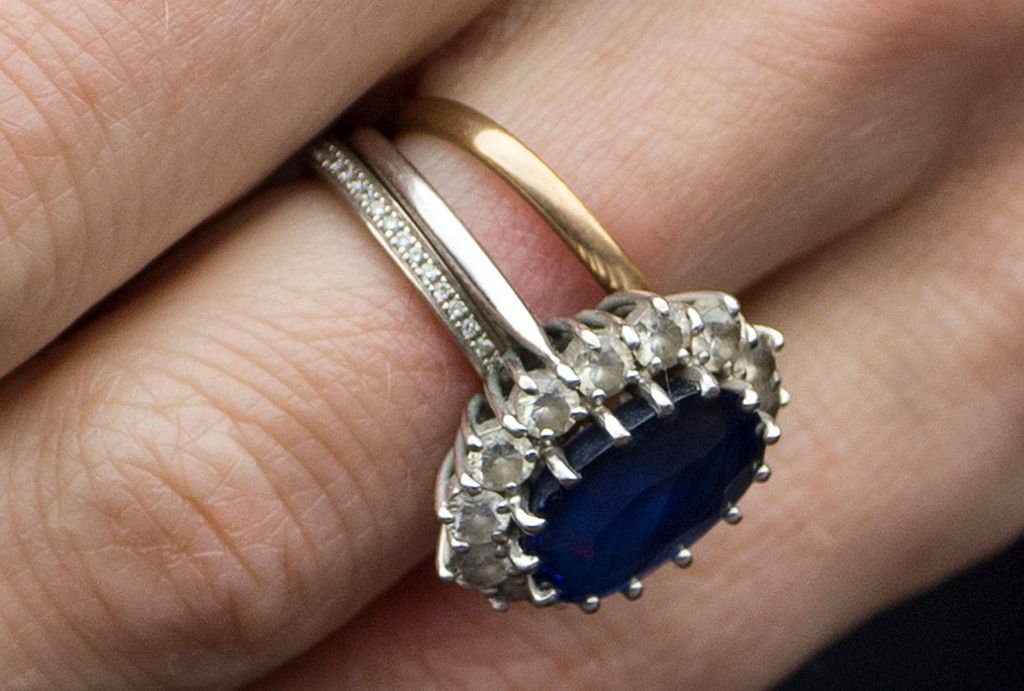 9. MIDDLETON ALTERED THE RING
Shortly after accepting William's proposal, Middleton got her late mother-in-law's ring altered. The jeweler G. Collins and Sons resized the ring by adding small platinum beads on the ring's interior to reduce the diameter. 
10. THE RING'S WORTH GREW
According to various reports, when the ring was purchased in the 80s, it cost between £28,000 and £47,000. However, it is estimated to cost £390,000 but is priceless due to its history and connection to the royal family.