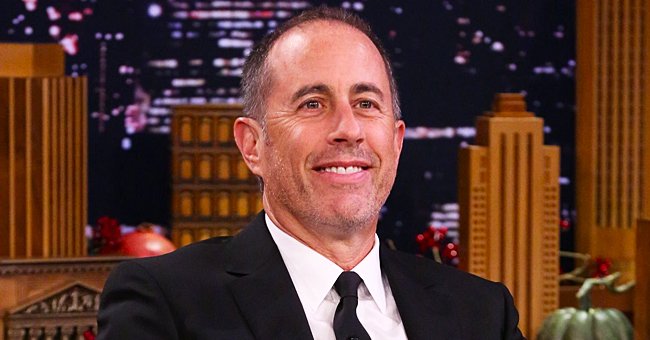 Getty Images
Jerry Seinfeld Is a Father of 3 Beautiful Kids – Meet Them All
Jerry Seinfeld and his wife, Jessica Seinfeld, share a beautiful family comprising three children, Sascha, Julian, and Shepherd. Meet the Seinfeld kids.
Jerry Seinfeld is famous for starring in the hit NBC show "Seinfeld," which first aired in 1989. The show thrilled fans with many interesting episodes, including the "Rye" episode based on a real event.
Jerry remains a Hollywood star, a status he earned following his starring performance on "Seinfeld," "Comedians in Cars Getting Coffee," and many more. Outside of the glitz and glam, he is a father of three children he shares with his wife Jessica Seinfeld, with whom he tied the knot in 1999.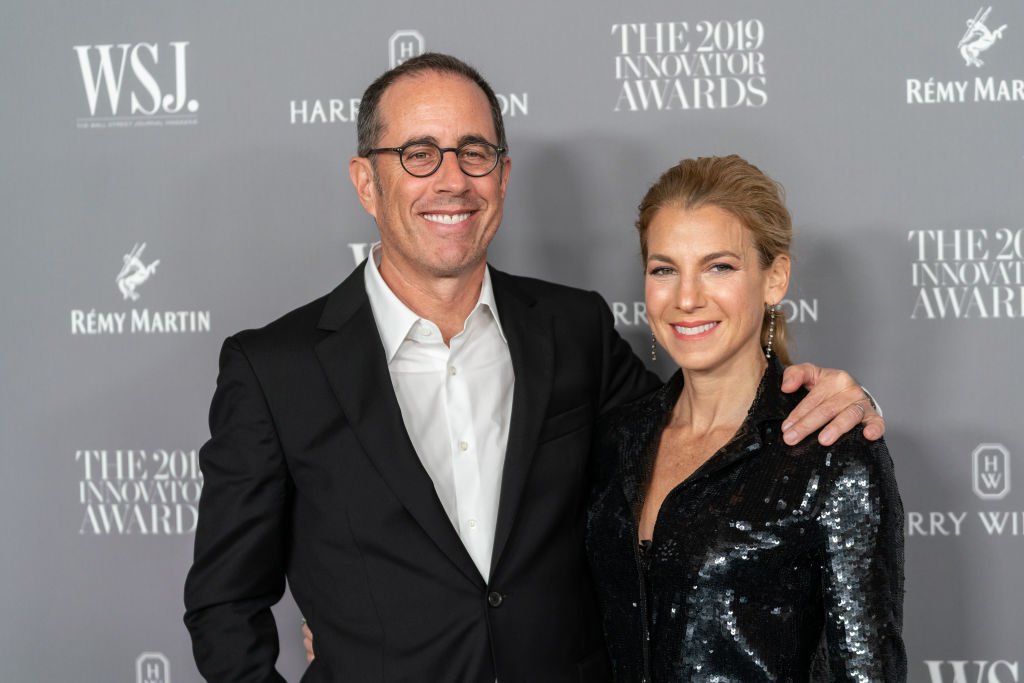 Jerry Seinfeld and Jessica Seinfeld at the WSJ Mag 2019 Innovator Awards on November 06, 2019 | Photo: Getty Images
The couple's first child is daughter Sascha, while their second child is son Julian, born in 2003. In 2005, Jerry and Jessica welcomed their last child, Shepherd.
The Seinfeld kids are hardly in the spotlight. Shepherd and Julian are teenagers, while their sister Sascha turned 20 last November. See what they look like now.
SASCHA SEINFELD
Jerry's first child, Sascha, was born on November 7, 2000. She currently attends college at Duke University. She is an active student and interned at "The Tonight Show Starring Jimmy Fallon" before college.
Sascha also worked as an Assistant/Stage Manager for Duke Performances last year. She looks set to follow in her father's footsteps in Hollywood. She has credits on 2007 "Bee's Movie" and 2020's "PBS News Hour."
Sascha has an Instagram account with over 15k followers. From her posts, it is easy to tell that she loves socializing, photography, and fashion.
JULIAN KAL SEINFELD
Julian is Jerry and Jessica's first son. He is as smart as his sister, and he is a future student at Duke University who expects to graduate with the class of 2025.
Julian is also likely to follow in his father's footsteps and become a Hollywood star. He has joined Jerry on many red carpet events over the years. It may just be soon before he becomes a superstar.
SHEPHERD KELLEN SEINFELD
He is the youngest of the Seinfeld kids. Shepherd has been seen with his family at different times but has remained mostly out of the spotlight. Shepherd is still in high school and has no social media presence.
JERRY'S FATHERHOOD
During a reported interview, Jessica opened up about the kind of father Jerry is. She described him as an incredible dad before revealing he was not a natural when their kids were born.
Jerry had a busy comedy schedule, which meant Jessica had to handle much of the early parenting alone. However, that changed when the kids became teenagers.
Jessica explained that her husband's strength is his patience with the kids, revealing he is stronger where she is weaker, and they complement each other very well.
Please fill in your e-mail so we can share with you our top stories!