Lil Scrappy's Wife Bambi Graces the Cover of a Magazine in a Green Dress Featuring Her Baby Bump
Lil Scrappy's pregnant wife Bambi wowed fans in her latest media show off as she presented a high-end glam while appearing on the cover of a magazine.
Reality star Bambi Benson displayed her pregnancy glow in her recent Instagram post where she dressed to the nines while featuring on the front cover of Sheen Magazine.
The star looked divine in a gem green dress that stretched over her growing baby bump. The one-shoulder dress bore long sleeves and a thigh-high slit.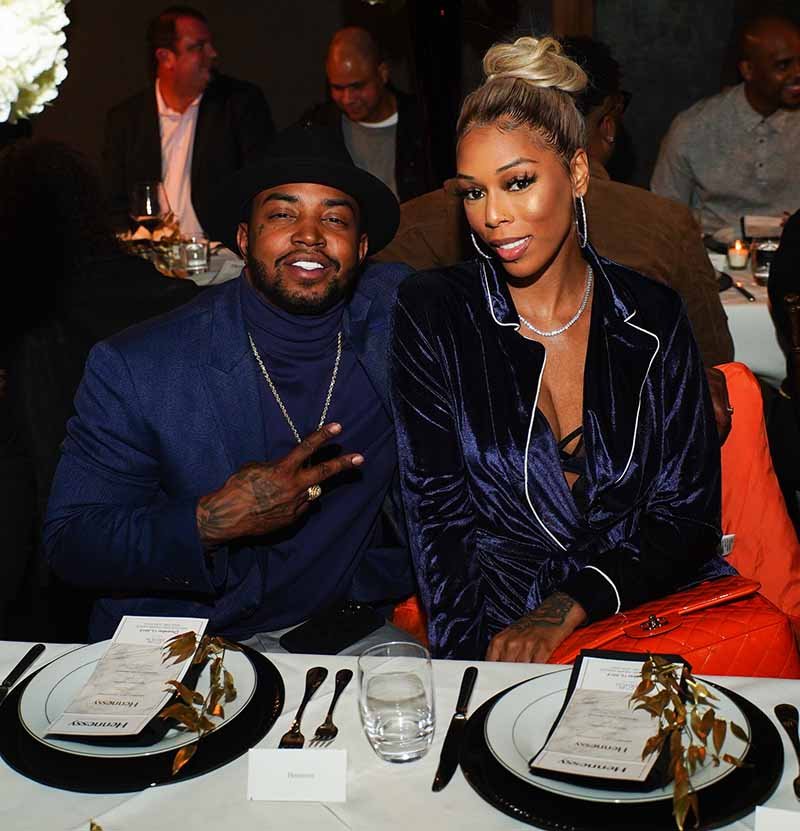 Benson styled her jet black hair in a tumble of waves that fell to her shoulders and down to her waist. She rocked gemstone-studded drop earrings while her face was done in perfect makeup.
The "LHHATL" icon posed with aesthetic pink flowers and greeneries as her backdrop. She displayed a sultry look, placing one hand on her rounded belly and the other on her hair. She captioned:
"Thank you @sheenmagazine @danikaberry…"
Benson elaborated on her feature, letting her slew of admirers know that she graced Sheen Magazine's May/June issue, adding that the piece was already on stands. 
This comes a few months after the TV star stylishly announced that she was expecting her third child. The star posted a short video of her ever-glammed self on Instagram.
[B]efore the end of 2020, they welcomed a baby girl named Xylo.
She dressed in three-piece shapewear while her long tresses teased her waistline. She seemed to have been at an outdoor event when she turned to the camera, flashing a smile and her growing bump.
This is the star's third baby with Lil Scrappy, who she married in 2017. The couple's first child is Breland. They welcomed the little boy in 2018 and shared their first photo from the hospital bed.
Last year, Benson announced that she was having a second child. At the time, sources relayed that she was 18 weeks into her pregnancy. The couple did not share details of the baby's gender.
However, before the end of 2020, they welcomed a baby girl named Xylo. Scrappy showed he was a doting dad as he kept updating fans on social media before finally letting them know he and his wife welcomed a daughter. 
With the third baby on the way, Benson is gearing to become a mom-of-three. However, the addition would make Scrappy a dad-of-four. He has a teenage daughter, Emani, from his previous relationship with fellow "LHHATL" star Erica Dixon.