Nikki Bella Defends Traveling Without Artem Chigvintsev and Their Baby – Here's What She Had to Say
WWE superstar Nikki Bella came across some heavy criticism from social media trolls following her traveling without her fiancé and their only child together, baby Matteo.
Nikki Bella clapped back at her haters on "The Bellas Podcast" after opening up about a recent girls' trip to San Diego and how people took it in a bad light that her soon-to-be husband and their child did not tag along.
"We always want to keep Matteo at home. I don't go out and do vacations without my fiancé and baby intentionally," said the 37-year-old mom.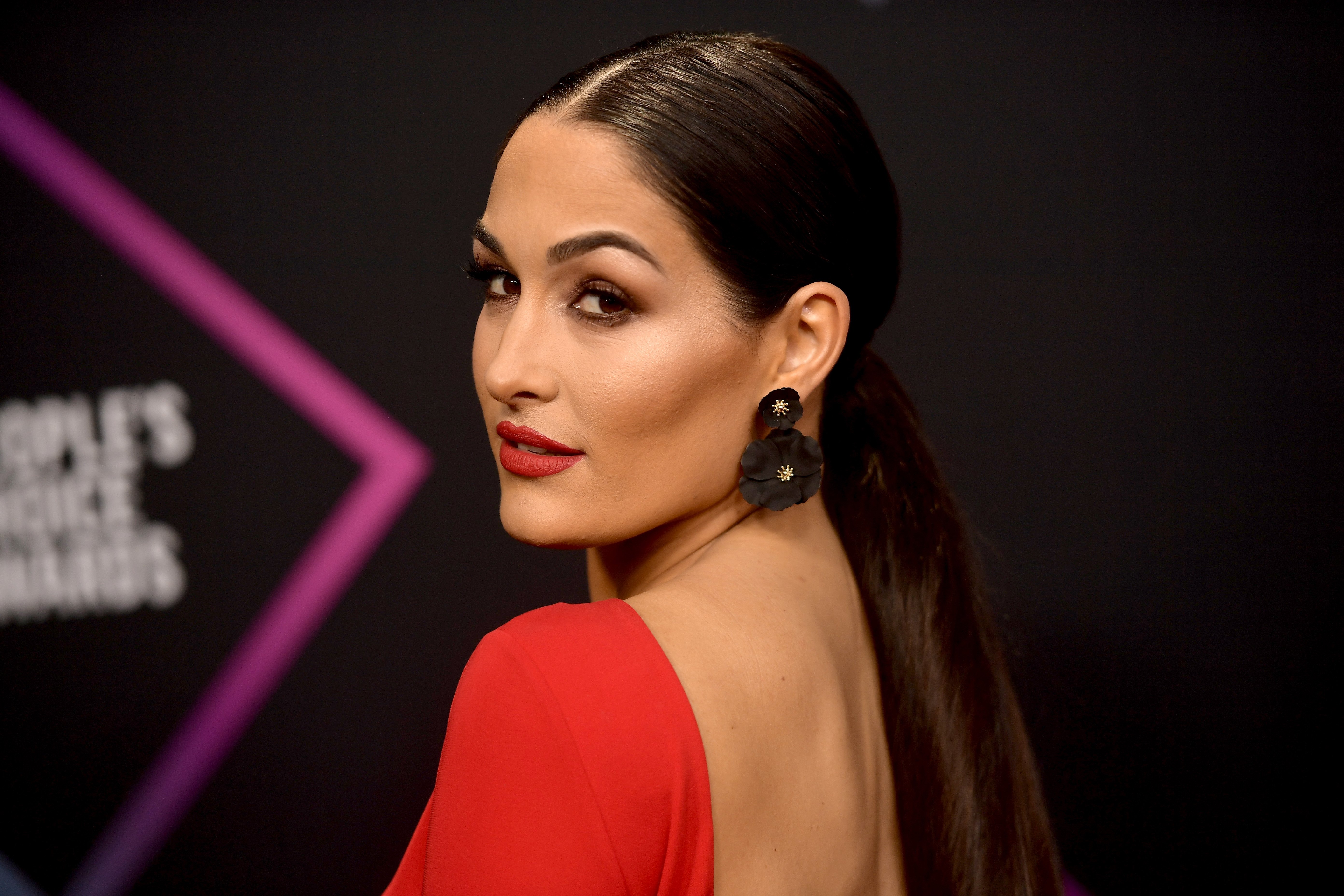 BELLA CLAPS BACK
Bella revealed that she and her partner Artem Chigvinstev have a mutual understanding when parenting their son. She added that if one could travel while the other stays behind with the baby, it's the best solution for their child:
"Artem and I have an incredible relationship. So, if we can do these things and someone can stay home, let's do that because it's better for our baby."
Bella admitted that she would have loved to have them at WrestleMania, especially the Hall of Fame. However, she and Chigvinstev had a sit-down prior and discussed their baby's routine.
After having their conversation and having to ponder about the three-day trip, they decided that it would be best not to disrupt Matteo's routine because he is a happy baby who loves his sleep.
THE GIRLS' TRIP
Speaking on her trip with her twin sister Brie, she said she was there for 24 hours while her sibling was there for 48 hours. Bella explained that she mostly travels for work instead of leisure.
The mom of one further explained that she and the father of her baby always plan around their schedules because they always want to keep their 9-month-old son at home.
WELCOMING BUNDLES OF JOY
Bella welcomed her bundle of joy on July 31, 2020. She and Chigvinstev announced Matteo's arrival on Instagram on August 2. They shared a photo of their hands wrapped around their son's tiny hand.
Like her sister, Brie is a mom and welcomed her son Buddy just 22 hours after Matteo's birth and made a similar gesture as that of her twin. She and her spouse Daniel Bryan are also parents to their 3-year-old daughter Birdie.
RELATIONSHIP TIMELINE
Before her sister got engaged and welcomed a child with Chigvinstev, she was engaged to fellow wrestler, John Cena but they broke off their engagement in July 2018.
Seven months later, Us Weekly revealed that Bella and the "Dancing With The Stars" pro were dating and had been seeing each other for a while. The duo met when they were first partnered on season 25 of the dancing competition in 2017.
After months of keeping their romance under wraps, Bella confirmed their relationship in March 2019. She also went Instagram official with the dancer the day after.
In December that year, she revealed that she was nervous about meeting her partner's parents. The following year in January, the couple announced their engagement two months after Bella met her future in-laws.