ET Online: Harry and Meghan Congratulate Kate and William Ahead of Their 10th Anniversary
The Duke and Duchess of Cambridge recently celebrated their 10th wedding anniversary and they received congratulatory messages from Prince Harry and Meghan Markle.
Prince Harry and Meghan Markle congratulated Prince William and Kate Middleton on the occasion of their 10th wedding anniversary on Thursday. 
ET confirmed that the couple privately congratulated William and Kate, a development that people hoping for a repair of Harry and William's seemingly rocky relationship would be gladdened by.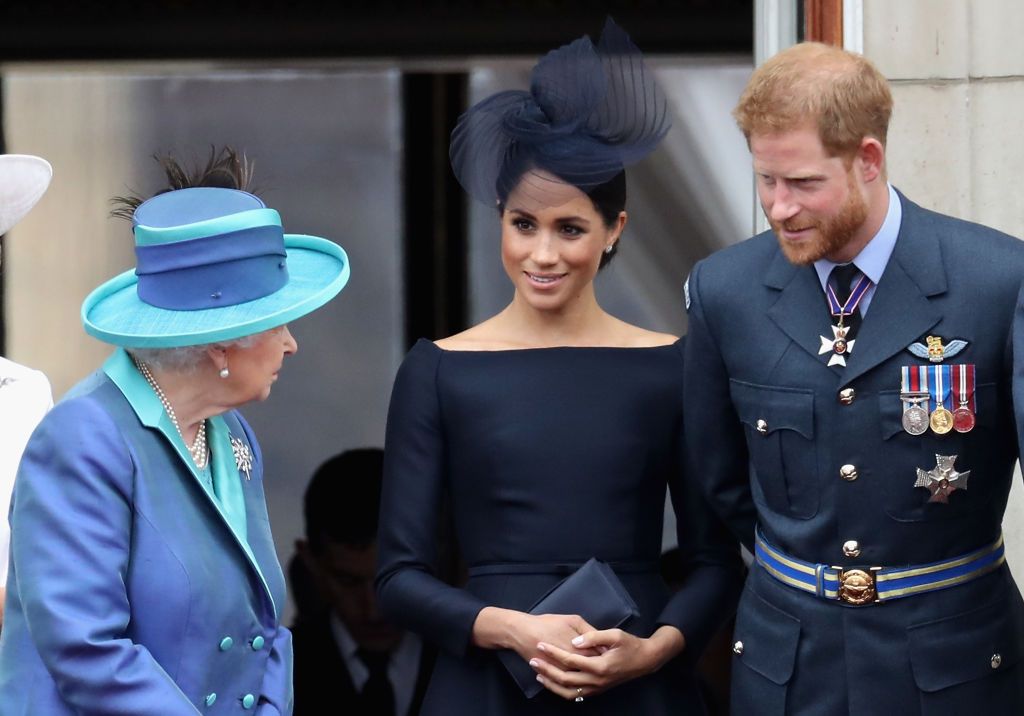 Details of how Harry and Meghan sent their well-wishes to William and Kate were not specified, but it marks one of the first times Meghan has talked to Kate since her and Harry's interview with Oprah Winfrey. 
It is also coming after the royal brothers were seen talking to each other for a brief moment at their late grandfather, Prince Philip's funeral earlier in April. 
Besides these, Katie Nicholl, a royal expert, previously revealed Kate acted as a peacemaker for her husband and her brother-in-law at the funeral, which Meghan could not attend as her doctor did not clear her to do so.
Nicholl said she understands that Kate has always tried to forge a rapprochement and be a peacemaker between Harry and William. The Duchess of Cambridge loves Harry and says she is the sister he never had. 
Kate has been heartbroken to see Harry and William fall out. She represents one of the few royal family members capable of bringing them back together. 
Even though the brothers seem to be on the path to healing, a lot needs to be done given the level of issues Harry and Meghan raised during their interview with Winfrey.
Even with this, the sight of the brothers speaking to each other at their grandfather's funeral and the recent gesture by Harry and Meghan suggests their rift may be coming to an end. 
Meanwhile, Harry and William's father, Prince Charles, is still fuming with the former despite reportedly holding peace talks following Prince Philip's funeral. 
Some reports claimed Charles, William, and Harry had a two-hour long talk after the Duke of Edinburgh's funeral. The talk was an attempt to clear the air and broker some peace deal. 
However, in a reported interview, Ms. Garibaldi claimed a source said Harry and Prince Charles did not resolve their differences when he returned to the UK for his grandfather's funeral. 
The source said Charles is still fuming about the things Harry said during his interview with Oprah and would not let the issue rest. Hopefully, things will get better between the father and son too.