Martin Lawrence's Ex-wife Pat Shows off Her Green Eyes in a New Pic
Having gone through two divorces within her life, Pat Smith is all about being strong and entering 'new seasons' while being stylish in the process. 
Martin Lawrence's ex-wife Pat Smith snatched hearts in a recent Instagram post. She showed off her striking green eyes in a new picture. 
In the first shot, she looked deeply into the camera, her eyes absolutely shining through the lens, making them the focal point of the snapshot. Her light smile added a touch of elegance to the intensity of her eyes.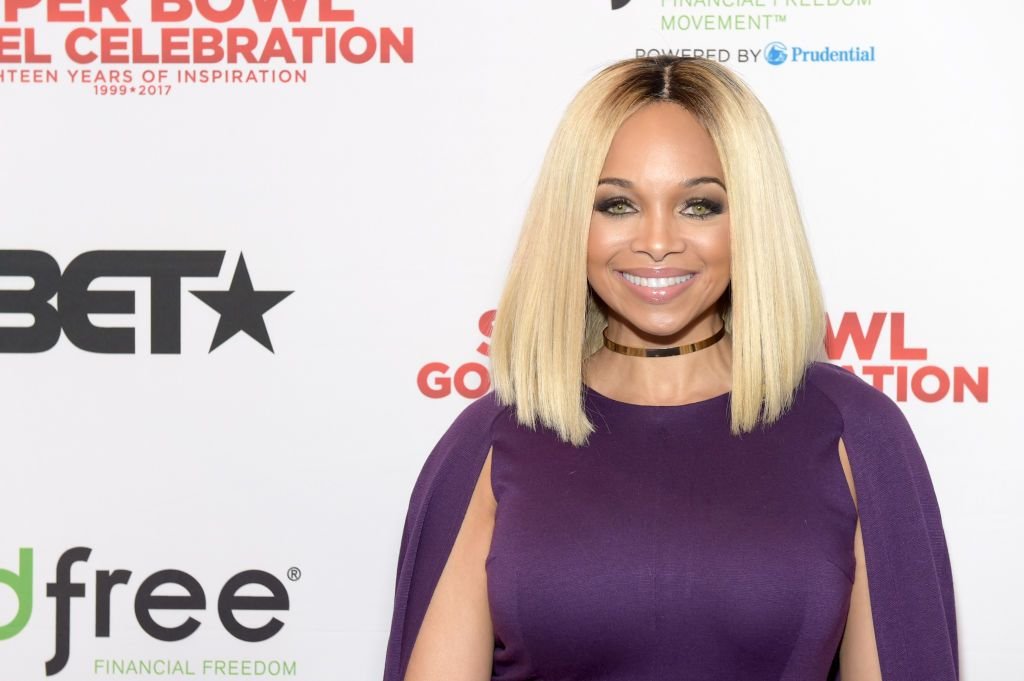 CAT EYES
Smith wore a shimmering blue eyeshadow which brought the green color out of her already glowing cat-like eyes. Taking to the Instagram post's caption, she wrote: 
"With each new season, another way of expressing myself is by incorporating different makeup colors on my eyes!!!"
She glistened as her luscious golden hair cascaded down, with her luminous skin adding onto the distinctive ambiance of the snapshot. Her colorful top covered in beads complemented the whole look. 
MULTI-COLORED MAKE UP 
The following two pictures advertised multi-colored make-up palettes that Smith was advertising in the post. She included a link to the make-up brand, Ulta Beauty. 
Lawrence and Smith were married in the late 1990s and split after only two years of being wed. 
Fans rushed into the comment section, remarking on how gorgeous she looked and adding they loved the palettes. The post received about 2000 likes in total. 
DIVORCE MAYHEM
Lawrence is not the only ex-wife of Smith whose marriage to Emmit Smith ended last year. This was after 20 years of being hitched. 
In an Instagram post, Emmit stated that they would be going their separate ways after a lot of thought. He continued, saying that they would remain friendly companions and co-parents. 
NEW LIFE, NEW HAIR
Following their divorce, Smith did what most women do after a breakup; she changed her hair to the golden locks that she currently has. Taking to the caption, she wrote about the importance of staying present.
Her picture was stunning, as she once again stared right into the lens with her striking green eyes. The post has so far received nearly 8000 likes in total. 
Smith's other ex-husband, comedian Lawrence, also announced the end of his marriage to Shamicka Lawrence in 2012. In a statement released by both of them, the pair expressed: 
"Out of love and respect for one another, we will continue to remain friends and raise our beautiful daughters together."
At the time, they had been married for 17 years. Lawrence and Smith were married in the late 1990s and split after only two years of being wed.