Kate Middleton Reportedly Wears 3 Rings on Her Wedding Finger – Here's Why
Kate Middleton has been spotted wearing three rings on her wedding finger. Find out the adorable reason she wears all of them on her finger. 
Kate Middleton, the Duchess of Cambridge, is one of the world's most talked-about women. There are many things to talk about the duchess: her fashion statements, her role as a duchess, and being a mom to three adorable children. 
On Thursday, Kate and her husband Prince William celebrated their 10th wedding anniversary. During the week, news emerged as to why she wears three rings on her wedding finger.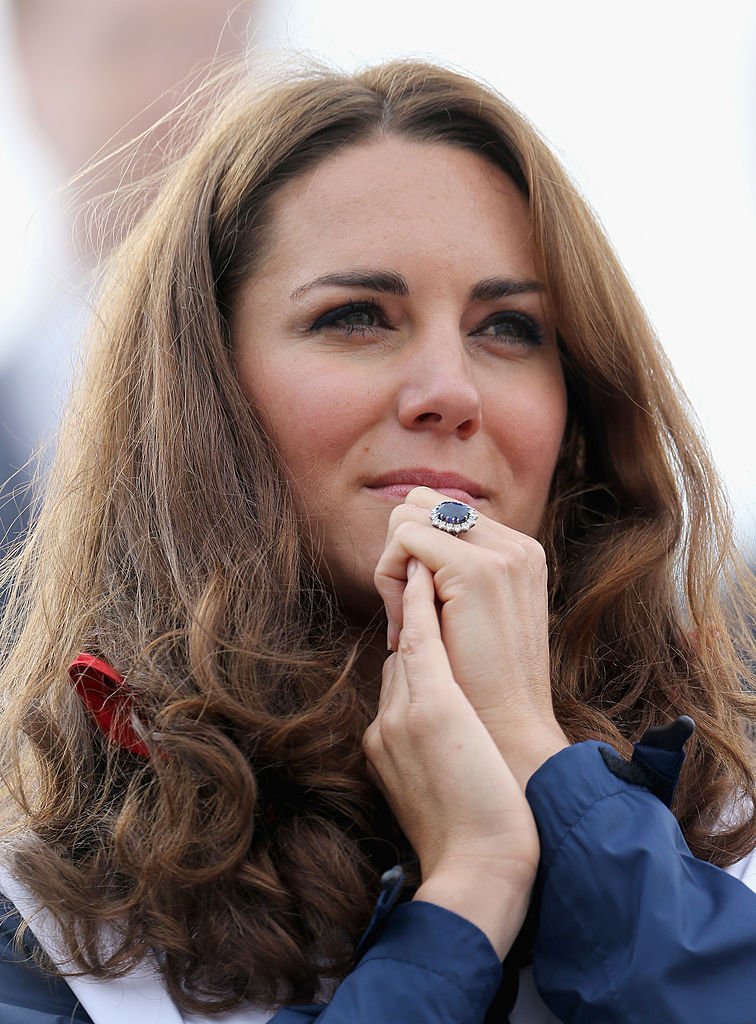 Many of Kate's fans and royal family observers have noticed the 12-carat sapphire sparkler she wears on her wedding finger. The special engagement ring has 14 solitaire diamonds surrounding it and is the late Princess Diana's original jewel.
In Diana's will, which she wrote in her letter of wishes, she ensured her personal jewels would go to Harry and William and their future wives.
Rumors have it that Prince Harry chose the sapphire sparkler when it came to choosing which jewelry items to inherit from his mom but gave it to William when the latter wanted to propose to Kate. 
Looking more closely, one can see that Kate wears two more bands alongside her sapphire engagement ring. One of the rings is her wedding ring, made of Welsh gold. 
Prince William is ever-romantic and has gifted Kate with multiple pieces of jewelry during their 10-year marriage.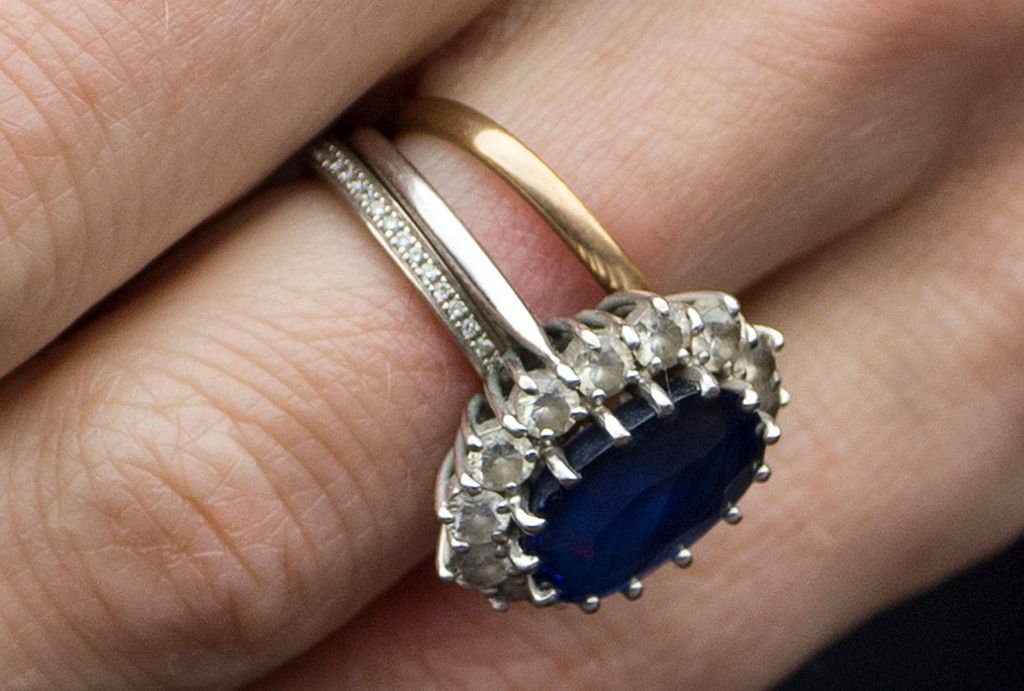 The third ring is a present from Prince William to his beloved wife. It is an Eclipse Diamond Eternity Ring by Annoushka. Prince William gave her the white gold diamond-studded band after they welcomed Prince George in 2013. 
The eternity ring is not the only jewelry Prince William has given to Kate to mark their children's birth. During Prince Harry and Meghan Markle's wedding, Kate was spotted wearing a citrine ring.  
Initially, it was believed the gorgeous citrine ring was a push present from the Duke of Cambridge to his wife after the birth of their third child Prince Louis. 
However, it was later revealed that Kate had owned the band for many years after the discovery of a picture of her wearing it in January 2008. 
Prince William is ever-romantic and has gifted Kate with multiple jewelry during their 10-year marriage. For their first Christmas as a married couple, he gave her jewelry from her favorite designer, Kiki McDonough. 
He also gave her a pair of earrings to match her engagement ring around their wedding period. Kate customized the earrings into a drop shape, which she debuted on her tour of Canada.