'Steel Magnolias' Actress Olympia Dukakis Dead at 89
Renowned actress Olympia Dukakis has passed away at 89. Her brother announced her passing in a post on Facebook on Saturday, May 1, 2021. 
Beloved movie and TV actress Olympia Dukakis passed away at 89. Apollo Dukakis, her brother, confirmed the news of her passing in a Facebook post on May 1, 2021. 
He wrote that the "Steel Magnolias" star passed away Saturday morning. Although he did not reveal the cause of her death, Apollo wrote that she had struggled with her health for some time.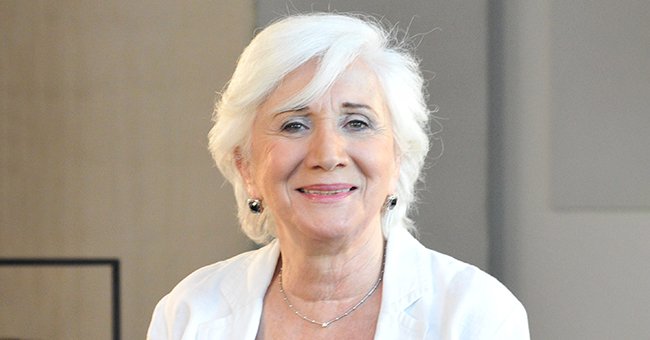 The "Moonstruck" actress passed away in her home in New York City. Dukakis's rep, Allison Levy, confirmed Dukakis's passing in a statement to Entertainment Tonight. 
Levy shared that Dukakis had passed away with her daughter, Christina Zorich, by her side and shared that Dukakis's surviving family thanked her fans for their love and support as she said:
"Her brother Apollo Dukakis, her sons Stefan and Peter Zorich, and four grandchildren thank you for your love, prayers, and kind remembrances during this difficult time."
The actress had a very successful career in the industry. She burst into the spotlight after her performance in the movie "Moonstruck," where she acted alongside Cher and played her mother.
Her performance in the movie earned her a Best Supporting Actress Award at the Oscars. She was also nominated for a BAFTA and a Golden Globe. She was also well known for her role in "Steel Magnolias."
Dukakis had earned a few Emmy nominations for her work on TV, which included "More Tales of the City" in 1998, " Lucky Day" in 1991, and  "Joan of Arc" in 1999. In recent years she featured in a few TV shows. 
Audiences might recognize Dukakis from Netflix's "Tales of The City," which was a continuation of the 1998 TV show. She also worked on the TV series "Forgive Me" from 2013 to 2015. She will be missed by her family, friends, and fans.