Two Graduating High School Students from Indiana Met a Fatal Accident on the Way to Prom
What should have been a joyous occasion turned into a day of grief and sadness as two High School seniors died in a tragic car crash on their way to prom.
Residents of Indiana are in mourning as what was supposed to be a day of merriment turned into a sad occasion as two high school seniors recently died in a terrible car crash.
The heartbreaking news was shared on Facebook by Derek Arrowood, the superintendent of Hamilton Heights School, who confirmed the deaths of two students who reportedly passed away from the injuries they sustained from the accident.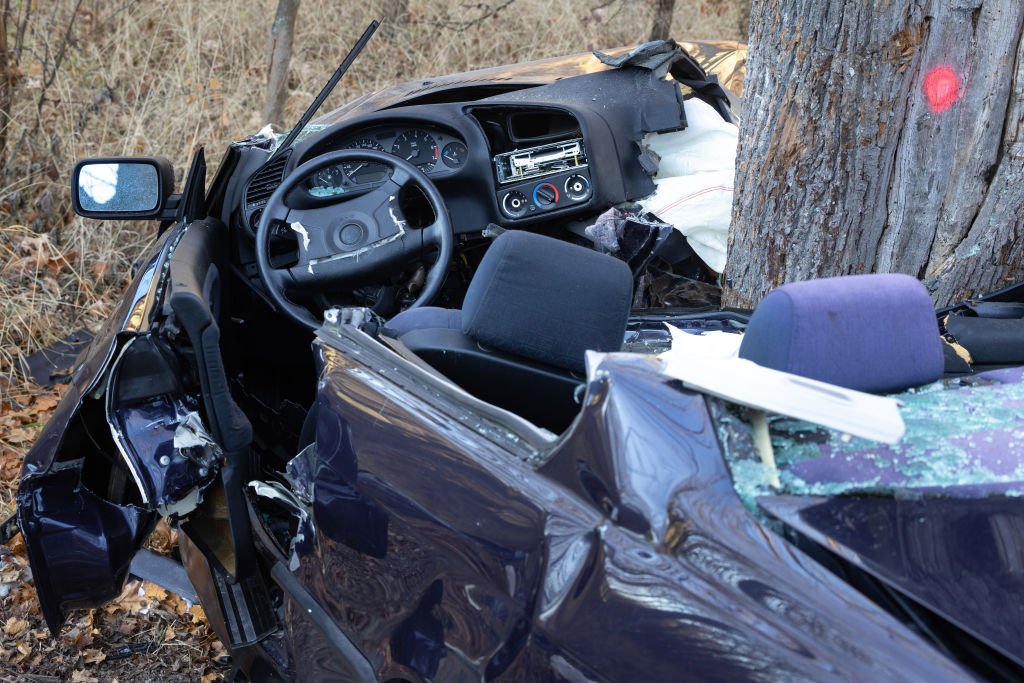 This tragic incident occurred while the deceased students were on their way to prom. Due to this, all the scheduled prom activities were canceled as Hamilton Heights School was in mourning.
The post stated that there would be people stationed at the Elite Banquet Centre in Kokomo and Hamilton Heights High School Media Centre to help those impacted by the tragedy.
Kalen Hart's mother shared these pictures of Kalen and Lendon Byram. Kalen was a senior at Hamilton Heights High School and Lendon was a junior at Cathedral High School. They died in a crash Saturday while they were going to prom. https://t.co/HVU7iBtpCP pic.twitter.com/kcHpoS0Tog

— WRTV Indianapolis (@wrtv) May 3, 2021
According to sources, the accident occurred in Arcadia around 5:15 p.m. The identities of the deceased students were Hamilton Heights High School senior Kalen Hart and her prom date, Lendon Byram.
A similar tragic incident involving a young female student named Audrey Fillon occurred in 2019.
However, Byram was not a student of Hamilton Heights but a student from Cathedral High School. The deceased boy's school also took to Twitter to honor his death with a touching post.
Both students were found dead at the scene of the accident when officers arrived while the two other passengers, seated in the backseat of the car, were fortunately unharmed.
It is with great sadness and a heavy heart we share the passing of Lendon Byram '22. Cathedral will have counselors and members of our faith-based community on our athletic/football practice field Sunday at 1 p.m. to gather, grieve, and pray. Rest in peace, Lendon. pic.twitter.com/UcwbAR5UDh

— Cathedral HS (@GoCathedral) May 2, 2021
According to sources, the cause of the crash was currently being investigated by the Hamilton County Sheriff's Office. However, Ryan McClain, the sheriff's spokesperson, revealed that they didn't believe drugs or alcohol were involved. 
The Indiana community also raised funds for the deceased female student's burial after Hart's heartbroken mother shared a fundraiser on Facebook asking for $15,000 to cover the funeral expenses.
#BREAKING: 2 students were killed in Hamilton County while driving to prom. 2 additional students were also injured. The school says prom has been cancelled and grief counselors will be available. https://t.co/1e0Ncr2MqV

— FOX59 News (@FOX59) May 1, 2021
A similar tragic incident involving a young female student named Audrey Fillon occurred in 2019, in which the victim was hit by a truck on her way to a party after her school's prom.
The deceased was with her friends on the day of the accident, which happened on the main road in Trimstone, North Devon. In their excitement for the after-party, the girls crossed the road without looking.
A 16-year-old girl who died following a collision near #Braunton on 28 June has been named as Audrey Fillon. The collision took place at around 00.40am on Friday morning. Anyone with information is asked to contact police on 101 quoting log 40 of 28/6. pic.twitter.com/x1x8F3nyKY

— Devon & Cornwall Police (@DC_Police) July 2, 2019
The truck driver, Thomas Lemay-Smith, who was reportedly driving at 60mph, narrowly missed hitting one girl but could not stop the truck from colliding with Fillon despite hitting his brakes as hard as possible.