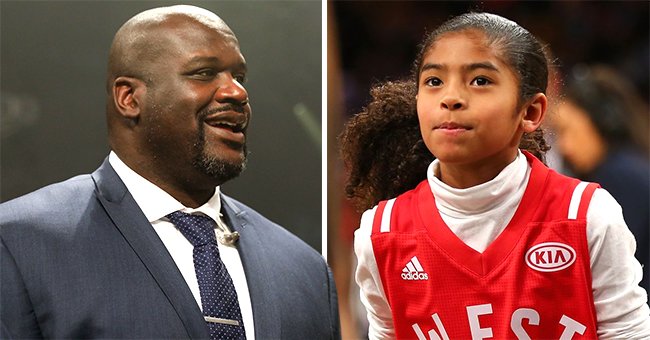 Getty Images
Shaquille O'Neal's Daughter Me'Arah Honors Gigi Bryant on Her 15th Heavenly Birhday
Shaquille O'Neal's daughter, Me'Arah, honored the late Gigi Bryant's 15th heavenly birthday with a sweet message and stunning animated photo depicting their close relationship.
The past weekend brought a wave of emotion as the Bryant family commemorated what would have been Gianna "Gigi" Bryant's 15th birthday. Gianna tragically died in a helicopter crash alongside her father, Kobe Bryant, in January 2020.
Gianna's heavenly birthday on May 1 was celebrated by her family as well as several celebrities and their families, including Me'Arah Sanaa O'Neal, the daughter of retired NBA legend Shaquille O'Neal.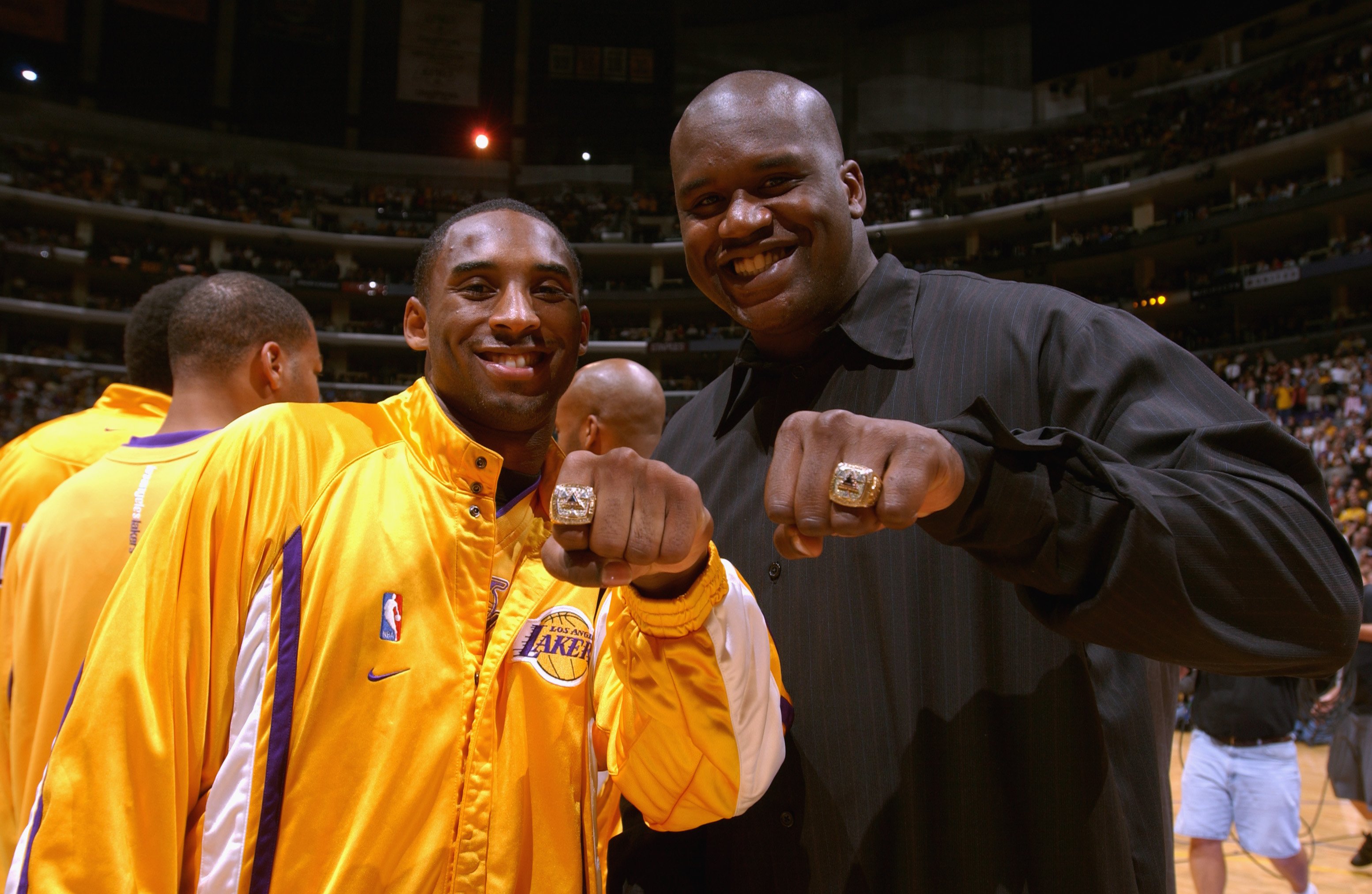 Kobe Bryant and Shaquille O'Neal showing their rings at Staples Center on October 29, 2002 in Los Angeles, California. | Source: Getty Images
Me'Arah, who shares a birthday with Gianna, took to Instagram to honor the late teenager whom she referred to as her twin in her sweet caption. She wrote:
"Happy birthday twin ❤️ Love you, miss u 4eva ??This yo day so we gone turn up ❤️. [sic]"
The caption was accompanied by a convincing animated image by designer Matthew Clayburn. The drawing depicted Me'Arah smiling with her hands folded over her chest while wearing a black hooded sweater with a red heart on the shoulder.
Behind the teenager stood Gianna, who was portrayed as a fierce angel with a halo above her head as a bright glow radiated around her. Symbolic of her passion for basketball, Gianna was drawn holding a basketball.
Me'Arah and Gianna's close relationship was not solely based on having the same birthday. The teenagers also had a shared love and talent in basketball, just like their fathers who dominated the NBA during their careers.
Gianna played on an Athletic Amateur Union team coached by her father, Kobe, and hoped to play for the WNBA one day. On the other hand, Me'Arah started making waves in 2020, when she proved she could dunk on a 10-foot hoop.
With so much in common, Me'Arah and Gianna were almost destined to become friends. In fact, the Bryants and O'Neals were close and considered themselves family, based on the long-standing relationship between Kobe and Shaquille.
The respected basketball stars played together for the Los Angeles Lakers, where they won three championships together before Shaquille moved to the Miami Heat in the 2000s.
While Shaquille and Kobe's relationship had its ups and downs over the decades, they ultimately built a powerful bond that was passed on to their children. Kobe's untimely passing showed how big an impact he had on the O'Neal family.
Shaquille's eldest son, Shareef O'Neal, even referred to Kobe as his uncle and mentor and revealed that on the morning of his tragic death, Kobe reached out to check on him, proving how caring the late icon was towards the O'Neal kids.
Please fill in your e-mail so we can share with you our top stories!