Nastia Liukin Turns up the Heat in Floral Swimsuit on a Sandy Beach in TBT Photo
Artistic gymnast Nastia Liukin looked stunning as she rocked a two-piece bathing suit while she took to her Instagram page to complain about the new Dallas temperature.
The 2008 Olympic all-round champion, Nastia Liukin, looked exquisite posing on a beach as she took to social media to share with fans her recent experience with the weather, which seemed to have dropped to 30 degrees. 
The Russian-born American gymnast complained about the current Dallas temperature and wished she could find a button that would transport her back to the beautiful weather condition of Hawaii.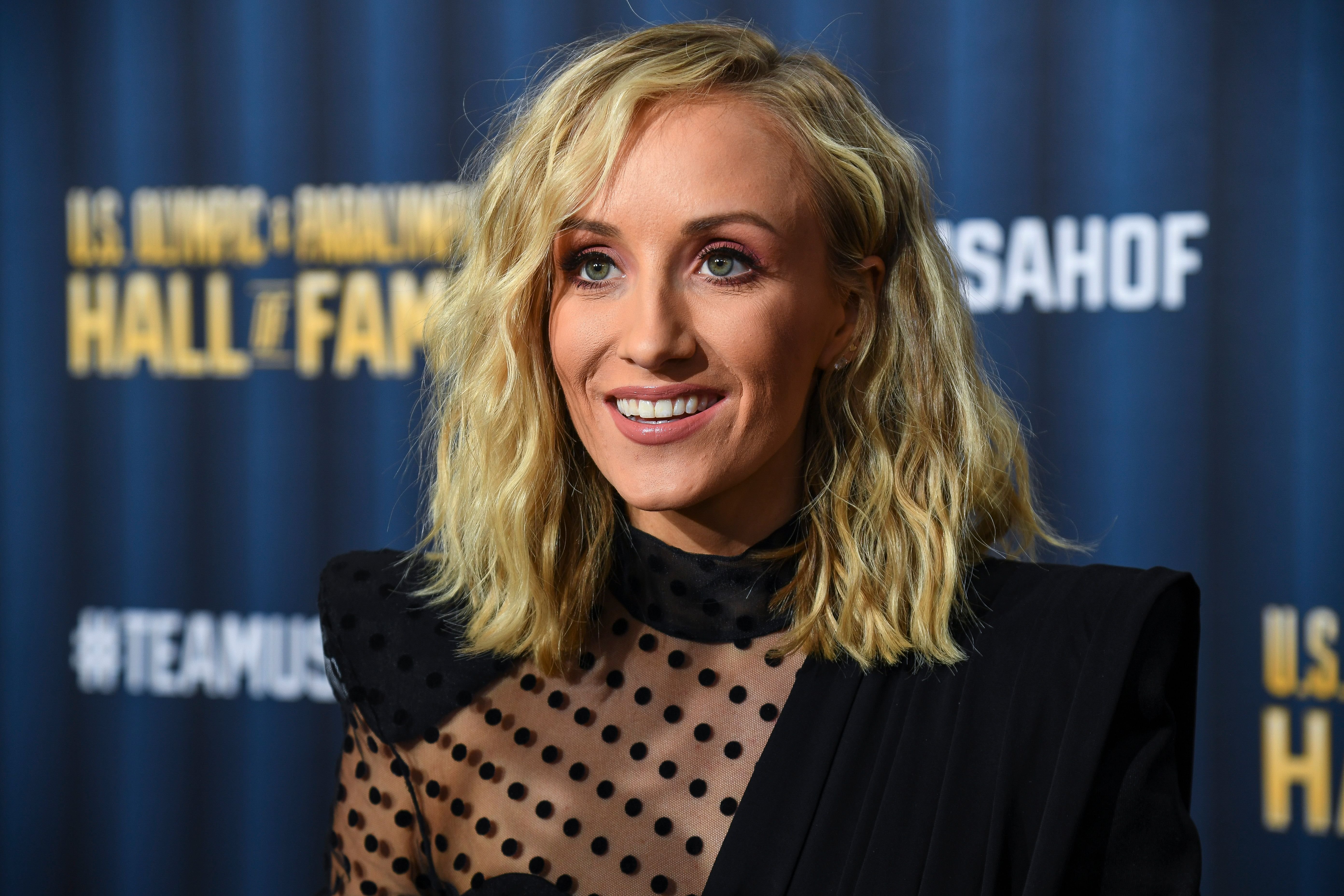 In the post, Liukin wore a two-piece swimsuit that showed off her beautiful body, standing on the beach sand while she had her hands in her blond hair that fell freely down her back.
Liukin looked radiant, and the lovely palm trees in the background only made the site more inviting. Her fans filled the comment section with appreciative words for her delightful image. 
In a 2019 interview, the five-time Olympic medalist who retired when she was only 22 back in 2012 explained that she realized gymnastics, other sports, or any other job doesn't define who we are.
Liukin showed off her massive thigh gaps.
Liukin, 31, who is also an influencer for Olay skincare, clothing label Revolve, amongst others, talked about how it is a mental challenge to figure out that whatever job you do doesn't define you. 
Taking a trip back to Beijing 2008 in the second episode of the original series "Time Machine," which featured the gold medallist, alongside other Olympic champions, look back at the all-around final.
Liukin noted that although it is nice reminiscing on the result, at the end of the day, it is the affection shown to her by her families and loved ones that really made the experience special to her. 
Last month, while bidding her fans "good morning" on Instagram, Liukin showed off her massive thigh gaps as she rocked a mini skirt and white body-fitting top, matching it with a pair of sneakers.
Liukin took a mirror selfie as she stood, crossing one leg over the other while her beautiful hair was styled in a French plait. Her dog also appeared in the post, looking cute as it seemed to be admiring her.