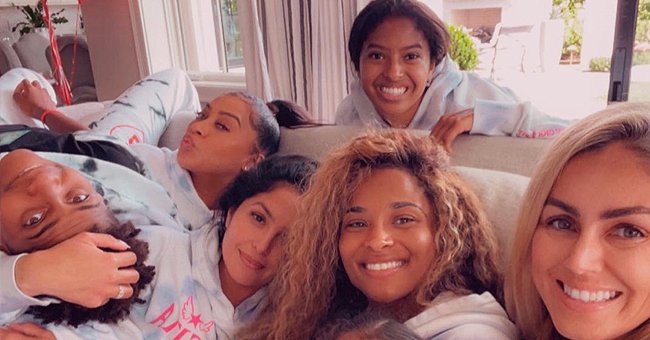 instagram.com/ciara
Vanessa Bryant, La La Anthony, Ciara, & Kids Pose in Matching Clothes in Honor of Gigi's 15th Heavenly Birthday
Music star Ciara showed the heart-melting moments she shared with Vanessa Bryant and others in their friendship circle to celebrate Gianna Bryant's posthumous birthday.
Kobe and Vanessa Bryant's teen daughter, Gianna, would have turned 15 on May 1, but her life was cut short in a helicopter crash in Calabasas. However, her mom and siblings made sure to celebrate her in grand style.
In new pictures shared on music mogul Ciara's Instagram page, fans saw snippets of how Vanessa went all out for her late daughter, gathering her close circle of celebrity friends.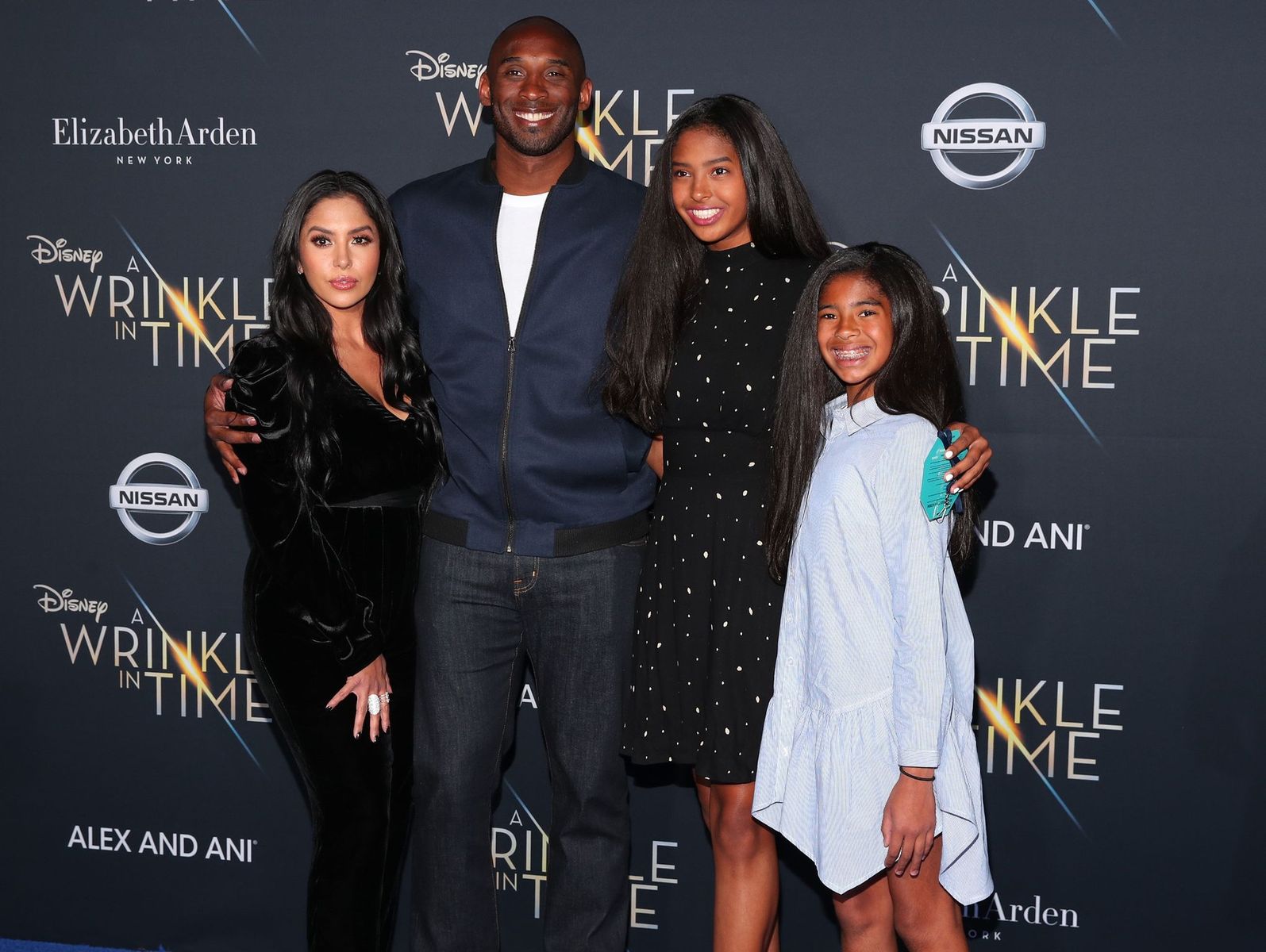 Vanessa and Kobe Bryant and their children at the premiere of "A Wrinkle In Time" in Los Angeles on February 26, 2018. | Photo: Getty Images
Vanessa and her loved ones launched and modeled two-piece wears dedicated to Gianna on her birthday. The tie-dye outfits were styled into hoodies and sweatpants.
Vanessa, Ciara, and La La Anthony featured in one of the clips warming up to each other and sharing a delightful moment. More of the images revealed how they all enjoyed the heartening occasion. Ciara addressed her pal in her caption:
"No greater joy than seeing you and girls smile and laugh today V @VanessaBryant @NataliaBryant. A beautiful celebration for the B-Day Princess Gigi!.."
Through the pleasing images, it was obvious Ciara, La La, and Vanessa were not the only ones coordinating glams. Their kids, including La La's son, Kiyan, and Vanessa's oldest daughter, Natalia, rocked the tie-dye outfits.
Since the tragic event that took the lives of two of Vanessa's loved ones, fans have witnessed how her close pals, Ciara and La La, come through every time. The two women take time out of their busy lives to be there for their dear friend.
She referred to the Bryants as family, adding that she would always have their best interests at heart.
Although the timeline of Ciara's friendship with Vanessa is unknown, the last year gave an insight into the love they have for each other. Ciara would often make trips from her home in Seattle to Vanessa's in Los Angeles.
From time to time, the group enjoys fun activities together, including taking adventurous trips and organizing playdates with the kids. Once speaking about their friendship, La La mentioned that she makes sure to check on Vanessa daily.
She thoughtfully relayed that good friends were rare, and having such a beautiful relationship with Vanessa and Ciara meant a lot to her. The former MTV VJ added that she was glad she could be there for her friend in the hard times.
She made it known that she has been "Auntie La La" to the Bryant kids since they were born. She talked about the importance of having her son grow and stay connected with the other kids.
She referred to the Bryants as family, adding that she would always have their best interests at heart, making sure to be there for them because it was her responsibility.
Please fill in your e-mail so we can share with you our top stories!