Watch Anthony Hopkins Perform a Welsh Song Alongside a Friend in a New Instagram Video
Anthony Hopkins recently showed off his singing skills in a new hilarious Instagram video. The legendary actor performed a classic Welsh tune while hanging out with his friends.
Anthony Hopkins can indeed do it all, and his recent Instagram post is proof of it. The legendary actor surprised fans with his impeccable singing skills in a new video while hanging out with a childhood friend.
"The Father" star was seen hugging his pal as he belted out tunes of a Welsh classic childhood tune. Hopkins looked sashing in a black ensemble consisting of a leather jacket over a polo shirt.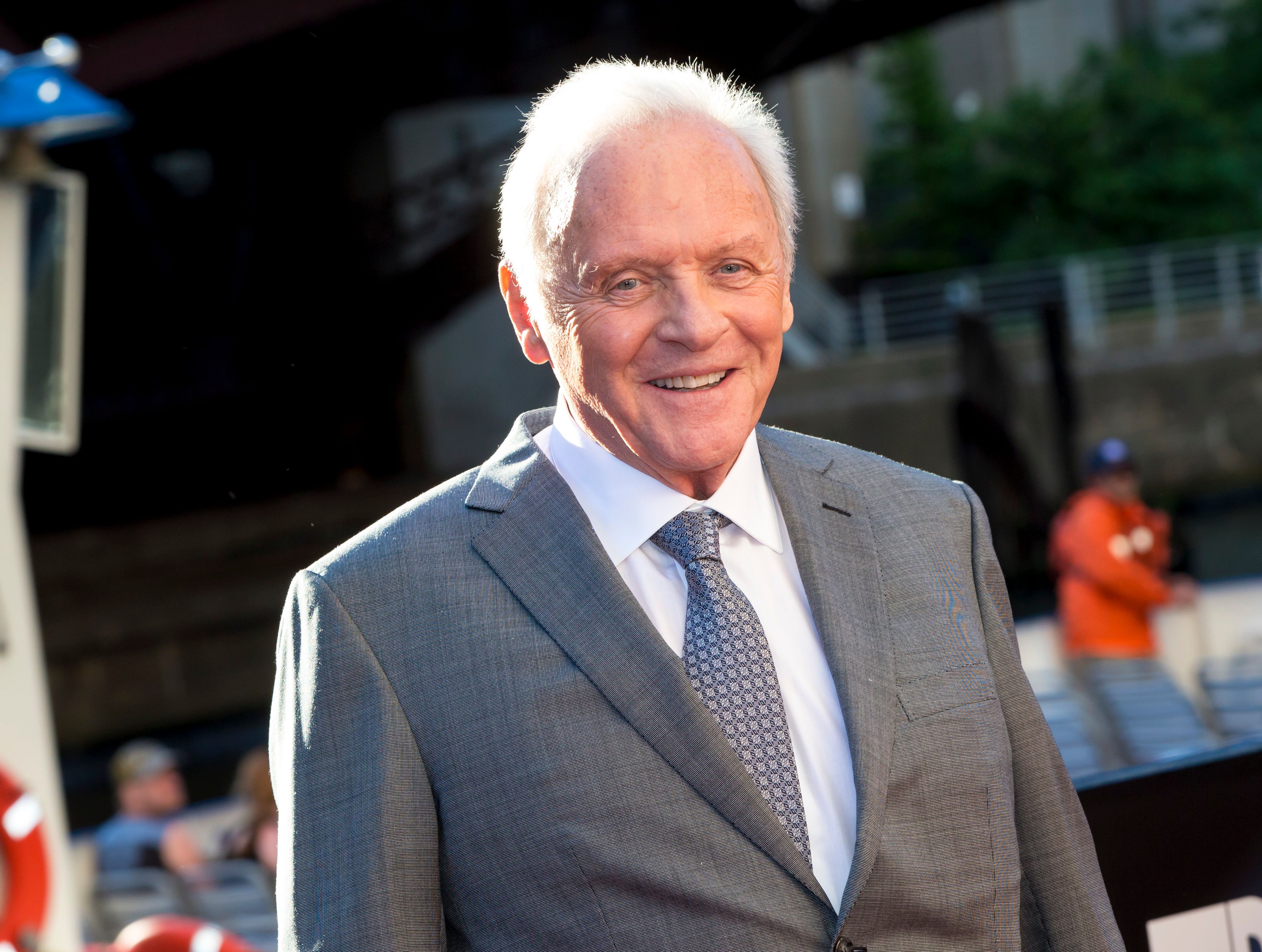 With a giddy dance, the actor performed to the delight of family and friends around, who cheered him on with their laughter. His friend, who was in a gorgeous sweater, smiled, letting him go on with the act. The caption read:
Thank you, Wales! Singing a Welsh childhood song with a dear friend."
Thrilled fans camped in the comments section, gushing over the clip and how Hopkins never fails to bring smiles to their faces with his social media posts. Others praised his impressive singing voice.
Weeks before the Academy Awards, [Hopkins] became a four-time BAFTA award winner.
According to reports, the tune Hopkins belted is a Welsh classic famously sang in schools back in the days. It is titled "Mae gen i dipyn o dy bach twt" and translates to "I've got quite a little house."
The lovely video comes shortly after the award-winning actor enjoyed a memorable dance with Salma Hayek shorty after his record-breaking Oscar win for Best Actor for his stellar performance in "The Father."
In the heartwarming clip shared on Hayek's page, the 83-year-old was seen dancing in his living room to "Dance Me to the End of Love" by Leonard Cohen. The "Frida" star soon joined him, and they ended their rendition with a hug.
The lovely video was celebrated by fans who applauded their close friendship. Although it's not sure how the pair became close friends, Hayek was at Hopkins' Hollywood Walk of Fame ceremony in 2003.
The award season has undoubtedly been a great one for Hopkins. Weeks before the Academy Awards, the actor became a four-time BAFTA award winner beating out the late Chadwick Boseman.
Although he was one of the night's biggest winners, Hopkins
was absent
 from the virtual ceremony. In a post-ceremony press conference, he shared that he spent the night painting in his hotel.