Erica Dixon's Twins Eryss and Embrii Celebrate Their 2nd B-Day in Matching Peach Tutus & Bows
Erica Dixon's twins are shrouded in mystery, with fans trying to find out who their dad is. Except for one or two possible hints via Insta, Dixon prefers to stick to sharing shots that only show her twins. 
Recently, television personality Erica Dixon took to Instagram to celebrate Eryss and Embrii's 2nd birthday. The adorable identical twins wore matching peach tutus and bows to match. 
Dixon shared the same pictures on both her and the twins' Instagram account. She also shared another post on her account, documenting various moments of the girls' special day.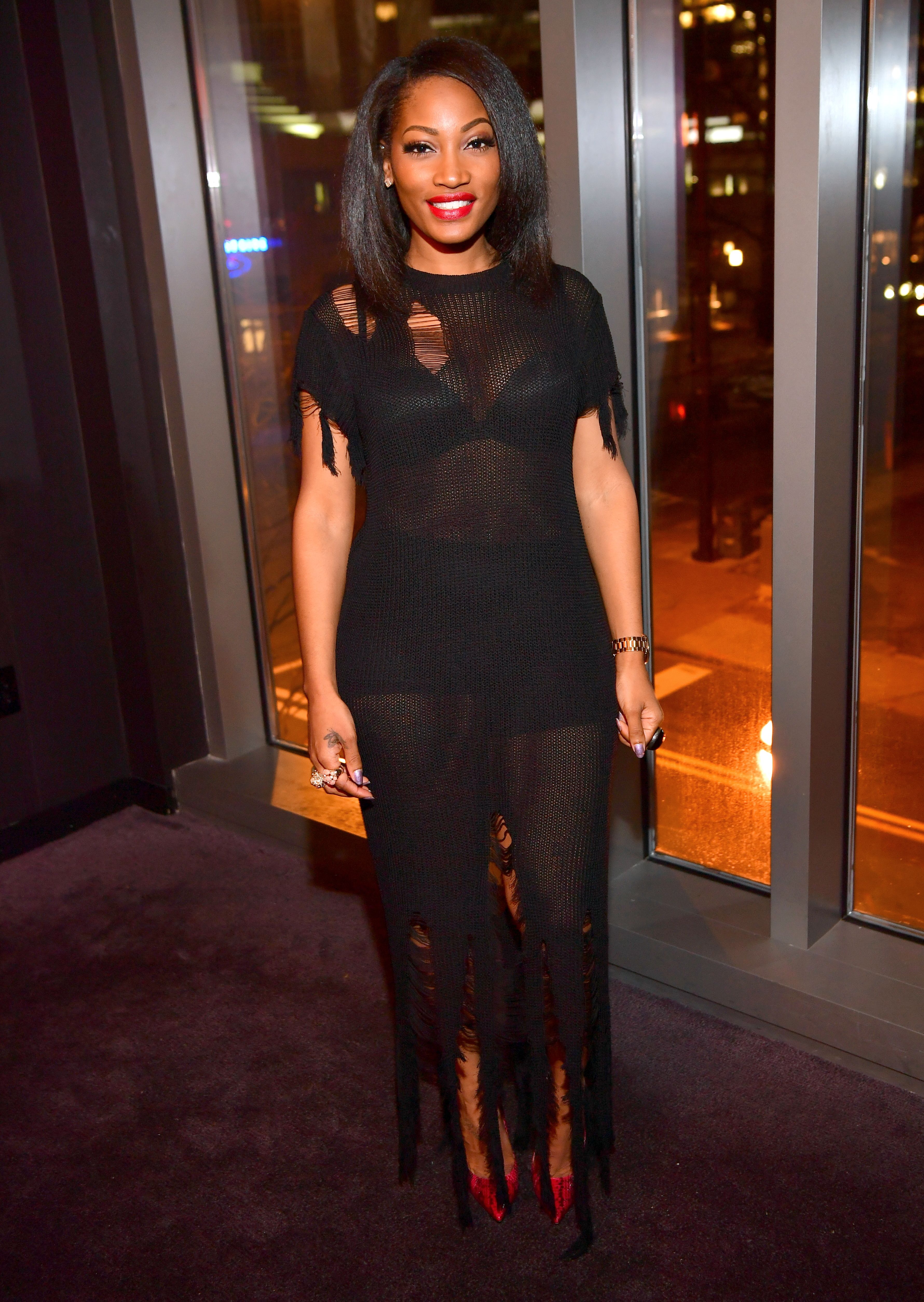 PINK BALLERINA BIRTHDAY 
In the matching posts on her and the twins' accounts, it was hard to tell the two apart with their identical outfits. On her account's caption, Dixon wrote:
"Happy birthday to my babies!!! @twinzonli Y'all try my life everyday but I wouldn't change it for anything."
She also called them a blessing and expressed how much she loved them. In both photos, the two little ones wore matching white sneakers and ''I'm the birthday girl printed on both tutus. 
TIME TO PARTY
One clip on Dixon's separate post was of a table filled with many assortments such as multi-colored balloons and many snacks. One video was of one of the twins struggling to put her bow on. 
Another more controversial fact concerning the twins' father is that he is against the twins getting vaccinated.
There was also a full view video of the party, with jumping castles and a huge colorful banner wishing the twins a happy birthday. She thanked everyone for joining in on the celebrations in the caption. 
 A BITTERSWEET BIRTH
When Dixon gave birth in 2019, it was a bittersweet day as she had to leave them at the hospital. She did not reveal why they had to stay there, but luckily, they currently appear healthy. 
Dixon now has three children. Her eldest child Emani is the daughter of Lil Scrappy, but Dixon has not officially announced who the twins' father is. 
FANS SPECULATE 
Although she has not authoritatively revealed who Embrii and Eryss's father is, fans had some theories last year after a strange Instagram post. The photo was what appeared to be a family pic for Halloween.
What was strange about it was that there was a mystery man included in the snapshot. Dixon struck a pose with her three daughters in an "Adam's Family" themed shot, the unknown man dressed as Gomez.
CONTROVERSY AND VACCINATIONS
Whoever the twins' father is, Dixon has revealed that he is a vegan. She explained that she herself also made the decision to become a vegan before she became pregnant.  
Another more controversial fact concerning the twins' father is that he is against the twins getting vaccinated.  Dixon herself agrees with this idea, expressing that she too is anti-vaccination. 
She continued to go into detail, stating that she researched the subject. The television personality claimed that she looked into both sides of the argument before ultimately making her decision.