Get to Know Lorraine Toussaint, 'The Equalizer' Star and Mom of a Teen Daughter
Lorraine Toussaint stars in "The Equalizer," which is one of the many roles she has held in her highly successful acting career. Find out more about the actress. 
Lorraine Toussaint was born on April 4, 1960, in Trinidad and Tobago. At 10, she moved to Brooklyn, New York, with her mother, who raised her. 
During her childhood, Toussaint watched a lot of television. This sparked her interest in acting so much that she begged her mother to enroll her in acting school.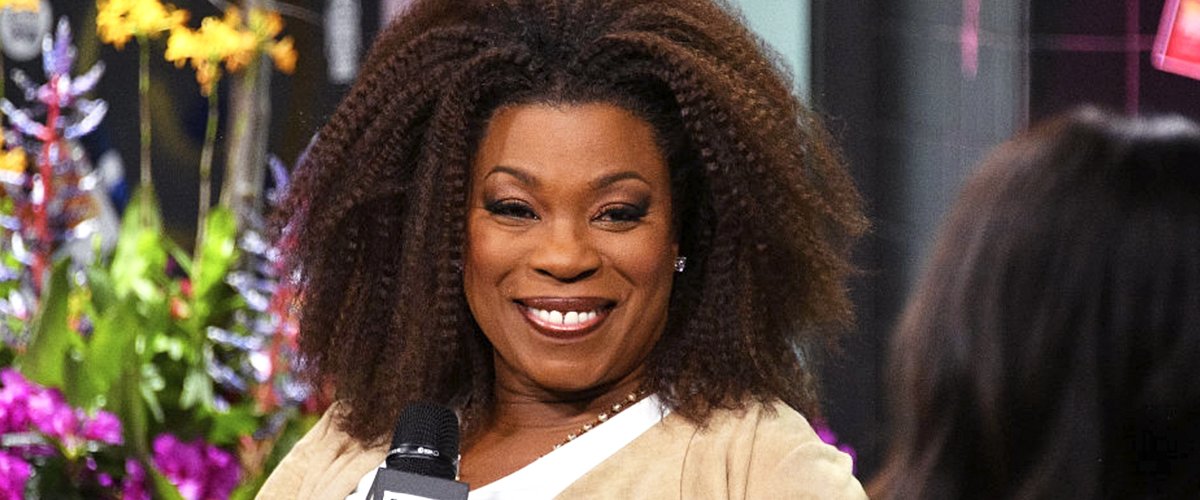 She studied theatre at New York's High School of Performing Arts and moved to Juilliard School's drama division, where she graduated with a BSc. in Fine Arts. Since then, she has starred in multiple films and television series. Find out more about the star. 
TOUSSAINT'S CHILDHOOD
In a chat with HuffPost, Toussaint described how it was growing up middle class, colonized, as the child of teachers, and people who cherished education. She said she grew up under the British system, which was a horrific experience for children. 
The actress further said she felt extraordinarily powerless as a child. She was beaten regularly and lived in a world of silence and dark terror most of the time. 
Things got worse when Toussaint's mom left for the United States, leaving her in Trinidad. She found it hard to cope without her mother and was in severe grief most of the time.
However, she was punished for grieving her mom's absence. Toussaint explained that she was not revealing her childhood story because she cared about it.
However, she cared enough to say this: "Those first 10 years drove me deeply into myself. I went into hiding because it was so unsafe to be out, and so I tried to make myself as invisible as humanly possible and learned early how to just endure."
When Toussaint's mom came back to get her and take her to America, she knew she was never going to look back, and the sun had finally come out. 
MOVIES AND TV SHOWS
After enduring a difficult childhood and moving to the US with her mom, Toussaint found her passion in acting. After college, she spent the first 12 years of her career acting on stage in New York City.
Toussaint has a daughter, Samara Zane, who she shares with ex-husband Michael Tomlison.
Then, she moved to Los Angeles and bagged her first television appearance in the 1983 film, "The Face of Rage." She earned her biggest career boost when she co-starred with Annie Potts in the television series "Any Day Now," which earned her many award nominations.
Though it is now a forgotten TV series, "Any Day Now" confronted racism with its innovative storytelling. It also tackled many other issues, including rape, suicide, homophobia, blackface, and many more. 
Toussaint also held recurring roles on multiple popular television shows like NBC's drama series "Friday Night Lights," TNT's "Saving Grace," "Law & Order," and ABC's "Ugly Betty."
She has also made guest appearances on "Grey's Anatomy," "Scandal," and "CSI: Crime Investigation." Perhaps, Toussaint's most popular role on television was portraying the viciously seductive inmate Vee on "Orange Is the New Black." 
Toussaint opened up about playing the character in a chat with Los Angeles Times; she noted that she had no inkling of what lay ahead of her until her first day on set. She said: 
"If I had known half of what Vee eventually ended up doing, I probably would have thought that I couldn't do it."
In a chat with Vulture, she also revealed her reaction when the show's boss Jenji Kohan told her about her character being a sociopath.
Then, Toussaint thought to herself that she would have thought twice about it if she knew ahead of time. Despite the odds, she went on to perfect her role. 
Toussaint also starred in "Rosewood." She spoke to rollingout about her appearance on the show. She described it as an exciting show because it is a modern black family drama that shows all the complexities modern black families face.
Toussaint has starred in movies like "Selma," "Dangerous Minds," "Middle of Nowhere," "X-Mas," and "Sophie and the Rising Sun." She is currently starring in "The Equalizer," a reboot of the classic series and 2014 movie.
"The Equalizer" premiered on February 14, 2021. Toussaint plays the character Viola "Vi" Marsette, aunt to Robyn McCall, portrayed by Queen Latifah. While chatting with New York Post, she described her character as being a bit of a bohemian.
She added that her character is a painter, an artist, and well-traveled. Though Marsette has questionable parenting skills, she is that favorite auntie everyone has. 
TOUSSAINT HAS A BLOG
Besides her enviable acting career, Toussaint also enjoys writing and has written many lovely articles on her blog, "Everyday Lovely."
Some of her articles on the blog include Only The Shallow Know Themselves, Men, Mom, I'm Fine, and Who's the Grown Up? Through her stories and articles, she shares many of her experiences with her numerous fans. 
HUSBAND AND PERSONAL LIFE
Toussaint has a daughter, Samara Zane, who she shares with ex-husband Michael Tomlison. The 61-year-old actress filed for divorce from Tomlison in June 2019 after nearly two years of marriage. 
Toussaint's mom, Janet Beane, died in 1999 after battling with multiple sclerosis for many years. The actress has a dog named Kaia and spends quality time with the pet and her adorable daughter.