The Bee Gees Legacy — Details about Children of the World-Famous Music Band?
The Bee Gees ruled the disco music era of the mid-70s, making their journeys through life documentary-worthy. While the world relishes the memory of the world-famous trio, not much is known about their numerous off-springs.
The iconic music band Bee Gees swept through the world of music in between the sixties and seventies, garnering both fame and fortune. While at it, these legendary brothers grew their families.
The iconic trio, Robin Gibb, Maurice Gibb, and Barry Gibb, have not only their mind-blowing music and multimillion-dollar empires but also a handful of children to carry on their legacy.
BARRY GIBB
The oldest of the brothers, Barry Gibb, now 74, boasts of five children, Stephen, Ashley, Michael, Travis, and Alexandra, from two of his marriages.
The former housekeeper was permitted to retain Robin's £850,000 home in Amersham.
His oldest son, Stephen, grew up to become a musician like his famous dad and has joined the Bee Gees on several tours. Today, the singer still plays guitar in Barry's band.
Ashley and Travis also followed in their dad's musical steps and have become renowned musicians in their own rights. Michael is an actor with credits in movies like "Stan The Man," while the only female among them, Alexandra, is a renowned newscaster residing in Canada.
MAURICE GIBB
The late Bee Gees singer Maurice Gibb fathered two children, Adam and Samantha, with his second wife, Yvonne. The children adopted the family's career path, both becoming singers.
In 2019, news broke that Maurice had a third child, Nick Endacott, from his affair with Patti Nolder. A saliva swab conducted in comparison to Adam's proved the duo were half-siblings, confirming Endacott, also a musician was indeed Maurice's long lost son.
ROBIN GIBB
Maurice's twin brother, Robin Gibb, is also late, having died from colon and liver cancer in 2012. Before his death, he welcomed four children, Spencer, Melissa, Robin-John, and Snow.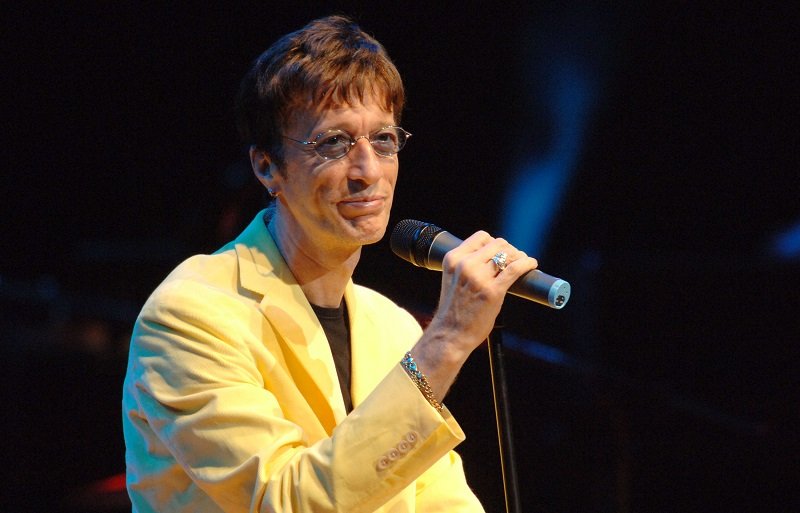 He shared two of them, Spencer and Melissa, with his first wife, Molly Hullis. The duo, who remained at their father's bedside until his death, went on to become musicians.
Robin-John, Robin's son with second wife Dwina Murphy, also became a musician with a few acting credits. The actor recently announced he was expecting his third child with his partner, Megan.
THE ILLICIT AFFAIR
Aside from his three children from two marriages, Robin Gibb has a teenage daughter, Snow Evelyn Robin Juliet, from his illicit affair with their former housekeeper, Claire Yang. The child arrived in 2008, a year before the affair went public.
Many may recall the publicity surrounding Robin's will in 2013, a year after his demise. The documents reportedly distributed the Bee Gees member's £26 million between his wife, Dwina, and three children, leaving nothing to his love child, Snow.
The revelation came shortly after news of the feud between Yang and Dwina broke, which led the latter to forbid Yang and Snow from attending Robin's funeral. However, the former housekeeper was permitted to retain Robin's £850,000 home in Amersham, bought under her name.
Although the late Bee Gees star left no provision for his lovechild, he implored his trustees to provide for her in his absence. A later report showed the youngster, now 13, inherited about $6.2 million.