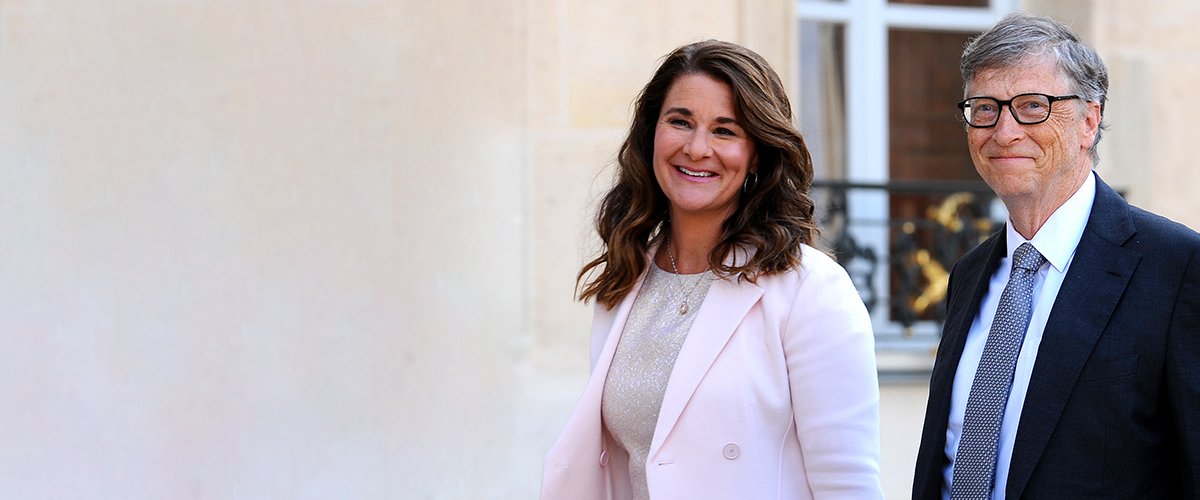 Getty Images
Bill and Melinda Gates' Love Story — From Office Romance and Secret Wedding to 3 Kids and Divorce
Bill Gates and his wife Melinda shocked the world with their plans to divorce after over three decades together. For her, it was not love at first sight.
Arguably the most influential couple of our generation, Bill and Melinda Gates met at a PC trade show in New York City in 1987, four months into her job as a product manager at Microsoft.
At the time, she realized he was funnier than she expected, but nothing much really happened. Months later, they met again in the Microsoft car park, and he asked her out.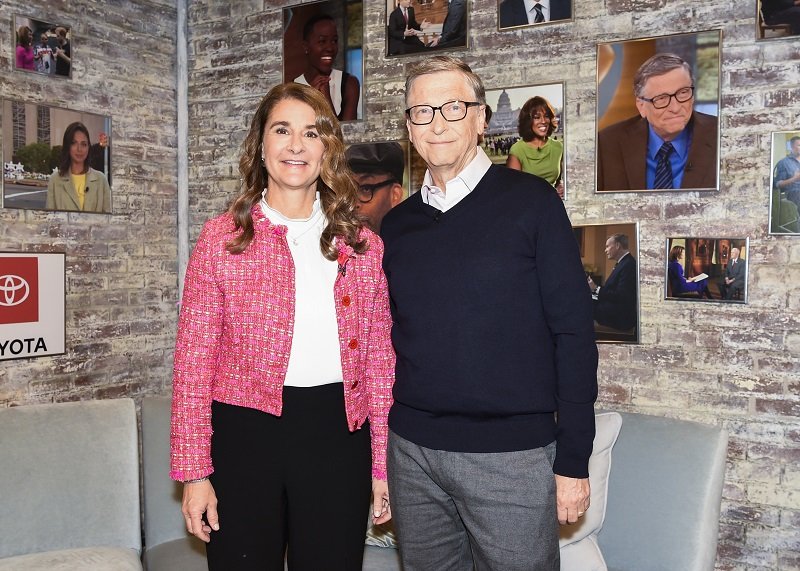 Bill Gates and his wife Melinda Gates on February 12, 2019 | Photo: Getty Images
MELINDA AND BILL'S FIRST DATE
However, things are not that common when it comes to Bill Gates – not even dating. Due to his packed schedule, Bill tried to set their first date two weeks later, but she refused as they had to wait too long. She even said he was not spontaneous enough for her.
Still, she asked him to call her closer to the date. Later that day, Bill contacted Melinda and asked if they could meet "quite late" that same night, and she replied, "well, yeah, that's spontaneous."
Since it was indeed late, Bill was unsure if any stores or restaurants would be open for them to go out, so they just sat at his home and talked. And it worked.
Bill, who has always loved Melinda's forthrightness, independence, and the fact that she was better educated, started dating her shortly after, but things were rather casual between the two.
Initially, they didn't want to demand each other's time. Bill once admitted Melinda had other boyfriends, and he had his company. One year into their relationship, they came to a crossroads.
According to Bill, they cared "a lot" for each other and saw only two possibilities for their future: they could either break up or get married. That was not an easy decision to make, though.
Melinda explained that she walked into his bedroom one day and saw him making a list on his whiteboard with all the pros and cons of marriage. While it was not the most romantic thing, Bill admitted he took the idea of marriage very seriously.
Bill Gates' wife confessed that her husband was unsure if he wanted to make that commitment mainly because, although he wished to be married, he didn't know if he could be a good husband while also running Microsoft.
Melinda once said Bill was adamant that he was having trouble deciding if he really wanted to walk down the aisle due to his work-life balance, not because of her.
On New Year's Day 1994, Bill and Melinda Gates tied the knot in a private ceremony on the Hawaiian island of Lanai. The celebration took place at the golf course of the Four Seasons Resort Lanai.
[Bill Gates and his wife] don't believe they can "grow together as a couple."
Melinda and Bill Gates' children started joining the family two years after they walked down the aisle. Their first kid, Jennifer, was born in April 1996. She attended Stanford University and is enrolled in med school in New York City.
The couple's second child, Rory, was born in May 1999 and graduated from high school in 2018. He started going to the University of Chicago and is one of the most private members of the family.
Daughter Phoebe joined Melinda and Bill Gates' family in September 2002. She also likes to live her life away from the spotlight and is expected to graduate from Lakeside School later this year.
In 2019, Bill and Melinda celebrated their 25th wedding anniversary, and they both tweeted about it. Melinda once revealed that being patient was one of the keys to their long marriage, especially because he needs "a little training."
All good things come to an end, sadly. On May 3, 2021, the former couple released a statement announcing their plans to divorce as they don't believe they can "grow together as a couple."
At the moment, the details of Bill Gates and his wife's divorce are scarce. He's not the only billionaire to end their marriage, though, as Amazon's owner Jeff Bezos did the same in 2019 and lost $38 billion in a divorce settlement.
Please fill in your e-mail so we can share with you our top stories!