Get to Know Daniel Baldwin — Alec Baldwin's Lesser-Known Brother Who Has a Troubled Past
Daniel Baldwin is actor Alec Baldwin's younger brother who has had a troubled past with several failed marriages and a battle with drug addiction. Learn about the Baldwin brother's past and where he is today.
Actor Daniel Baldwin is the second of the famous Baldwin brothers. While his brothers have become significantly more famous than him, Daniel has had his time in the spotlight as an actor as well.
Sadly, his career has been jeopardized by his turbulent personal life and his battle with cocaine addiction. Learn more about Daniel and his tumultuous past.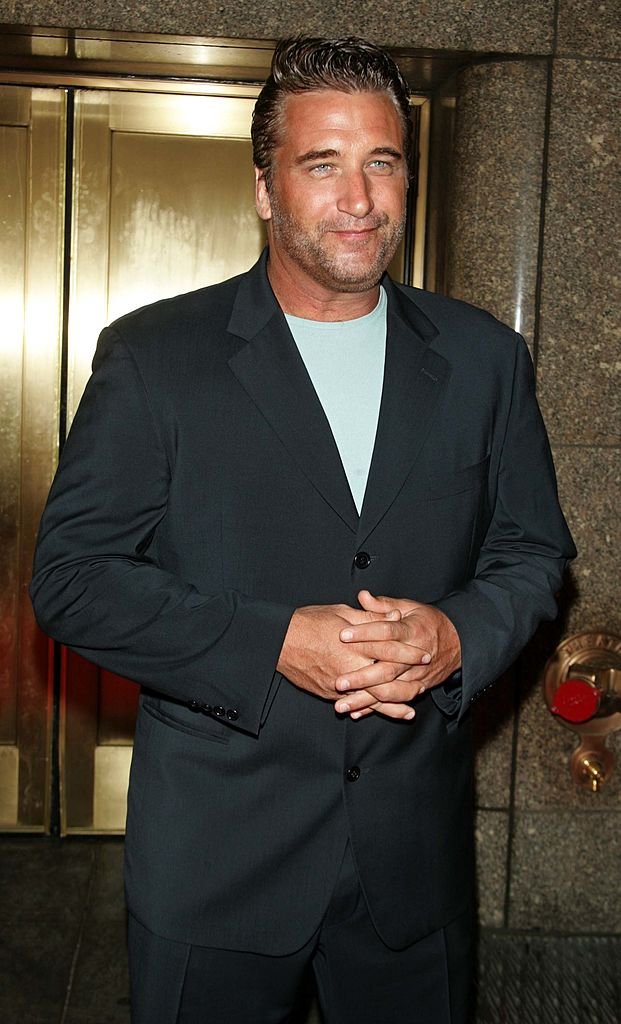 WHO IS DANIEL BALDWIN?
Born in October 1960, actor, producer, and director Daniel Baldwin started his acting career in the '80s. His debut in the TV film "Too Good to Be True" set him on a path of fame just like his brothers. 
From the start of his acting career till 2005, Daniel was seen in quite a number of movies, including the Baltimore-based cop show "Homicide: Life on the Street," "Attack of the 50 ft. Woman," "Family of Cops," and "Trees Lounge."
Sadly, just when things were supposed to take off even further for him, Daniel's life seemingly spiraled down with a series of unfortunate events, including his turbulent personal life and struggles with addiction.
It's been 30 days since I started this health and wellness journey with #BALDWINNING and I am happy to report that I am feeling better than ever 😉💪🙏 #danielbaldwin pic.twitter.com/zdCm0ryoHV

— DANIEL BALDWIN (@DanielBaldwin) April 16, 2021
BALDWIN'S TROUBLED MARRIAGES
Daniel has been married three times and is the father of five children by four different women. In 1978, he met his first wife, Cheryl, and in 1984, they welcomed their daughter, Kahlea. That same year, they parted ways, and Kahlea is now all grown-up and a film producer and writer.
After a few years of sobriety, the actor relapsed in 2005. In 2006, he was arrested for possession.
Six years after Daniel Baldwin parted ways with Cheryl, actress Elizabeth Hitchler became his wife. In 1994, they had their daughter, the second of Daniel Baldwin's kids, Alexandra.
Building a 𝙇𝙀𝙂𝘼𝘾𝙔 is a 𝐭𝐞𝐚𝐦 𝐞𝐟𝐟𝐨𝐫𝐭!!! 💥

It requires support, encouragement, and belief from the 𝕄𝕆𝕊𝕋 important people in your life.

Today I'm thankful for my kids who are all of these things for me 𝑒𝓋𝑒𝓇𝓎 𝓈𝒾𝓃𝑔𝓁𝑒 𝒹𝒶𝓎. 🙌🏼🙏🏼 #baldwinning pic.twitter.com/aK4xzDpm7M

— DANIEL BALDWIN (@DanielBaldwin) April 10, 2021
However, two years after Alexandra was born, the pair got divorced. That same year, in 1996, Daniel Baldwin's son, Atticus, with his fellow star on "Homicide: Life on the Street," Isabell Hofmann, was born.
The co-stars were said to be in a relationship for well over ten years. After their relationship came to an end, Daniel met his third wife, former British model Joanne in 2006. 
Joanne was a chef at the Malibu rehab center in which Daniel was enrolled. A year later, they tied the knot, and in the following years, they had two children, Avis and Finley.
"Health is a state of complete harmony of the body, mind and spirit. When one is free from physical disabilities and mental distractions, the gates of the soul open." – B.K.S. Iyengar #baldwinning #danielbaldwin #givenchy @givenchy pic.twitter.com/B514flYyHt

— DANIEL BALDWIN (@DanielBaldwin) April 7, 2021
Despite their sweet beginnings, Daniel and Joanne's marriage was a turbulent one. Joanne was also arrested after Daniel alleged that she not only threatened him but their children as well. 
He also alleged that she put his sobriety in great peril. In 2011, they announced that they were getting ready for a divorce. However, the proceedings were paused as they tried to work things out. 
A year after, they finalized their initial decision to get divorced. In 2014, the actor reportedly became engaged to his girlfriend Robin Sue Hertz Hempel.
FOCUS ON THE POSITIVE!

Our brains are hardwired to think negatively, you look for all the negative things to protect yourself.

The more positive thoughts you have the easier your mindset will automatically choose positivity!

What is something POSITIVE happening FOR you ? pic.twitter.com/exXoFDsq1a

— DANIEL BALDWIN (@DanielBaldwin) March 30, 2021
HIS STRUGGLE WITH ADDICTION
Despite the significant uproar and drama caused by Daniel's personal relationship life, his addiction battles affected his life and career even more.
 In 1998, he was arrested for possession of cocaine, after which he spent three months in rehabilitation. The years after that saw him fight his addiction hard as he went in and out of rehab over seven times.
After a few years of sobriety, the actor relapsed in 2005. In 2006, he was arrested for possession. The turbulent months soon followed as he struggled to kick his addiction again. Thankfully, he was able to recover in rehab and turn his life around.
Wow!! 🤩 I started something amazing 7 days ago. And I have to share how excited I am about it!

I have new customers rolling in and they cannot WAIT to get their hands on their LIQUID GOLD! 🌟

To top it off, this has pushed me to start my own health journe🤩 pic.twitter.com/likWLIzMLA

— DANIEL BALDWIN (@DanielBaldwin) March 24, 2021
THE REST OF HIS FAMILY
Being the second of the famous Baldwin brothers, Daniel's fame is hardly surprising. The Baldwin family is a large clan of many popular figures in the industry, including Daniel Baldwin's brothers, actors Alec, William, and Stephen. Model Hailey Bieber is also a part of the family's newer generation as she is Stephen's daughter.