LisaRaye McCoy Looks Nowhere near Her Age as She Stuns in a Skintight Beige Outfit in Photos
From a young age with her father to facing drama with her sister now, LisaRaye McCoy has been facing hardships within her family for quite some time, but that doesn't stop her from looking good.
Actress LisaRaye McCoy took to Instagram recently to post stunning pictures of herself. She looked nowhere near her age as she stunned in a skintight beige outfit. 
It appeared that she was at some shoot and she pinned herself in Los Angeles. She was also sitting on a trailer in every single gorgeous photo.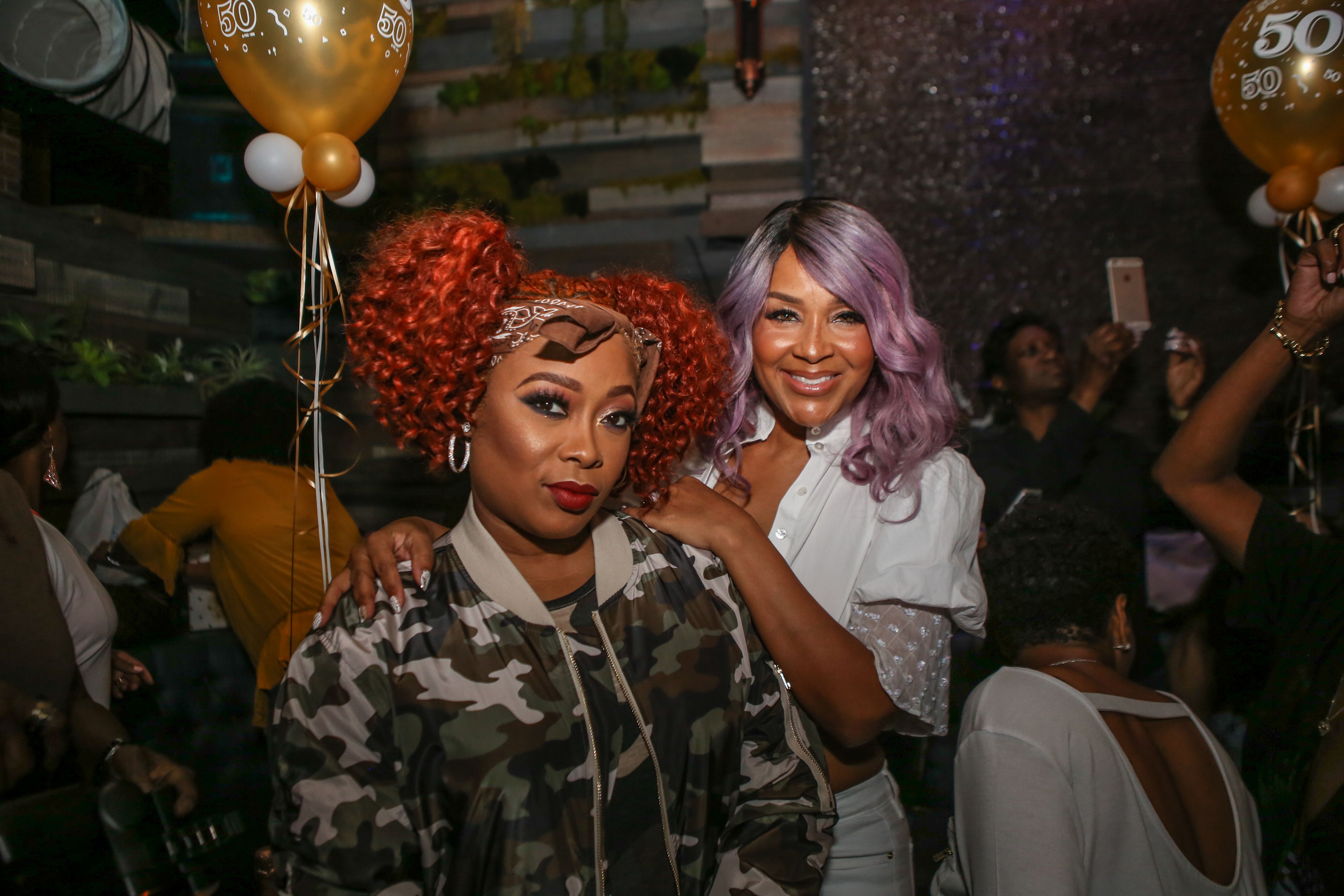 ANOTHER DAY AT WORK
She confirmed in the caption that she was working at a shoot, implying that she had a long day doing her job as an actress. In her own words, McCoy wrote: 
"IF HOT & BOTHERED ON SET WAS A PERSON..... JESUS TAKE THE WHEEL BEFORE THEY YELL ?!!!!"
Her outfit clung to her body, flaunting off every aspect of her striking curves. The top piece wasn't shy, uplifting her busts and giving fans and followers a clear view of her cleavage. 
INNER CONFIDENCE
In every single picture, her face looked unperturbed, looking up at the camera in a nonchalant manner, filled with inner attitude. Her elegant flip-flops matched her outfit's shade.
She has been involved in a feud with her sister Da Brat.
Fans and followers absolutely adored the picture, sending fire emojis through and many compliments, and telling McCoy how alluring she looked. The post received 149,000 likes in total. 
DIFFICULT CONVERSATIONS
Although seemingly confident, McCoy has issues too. Iyanla Vanzant on "Fix My Life", claimed that the actress needs to work on her inability to be present to which McCoy responded: 
"When i blanked out, it was like 'Why you [McCoy] not present? What is that?'"
Vanzant stated that in order for McCoy to be in the moment more she needs to get out of her head. She encouraged the celebrity to rely more on the wisdom of her heart than her mind. 
FAMILY ISSUES
McCoy certainly has some issues with the relatives. She has been involved in a feud with her sister Da Brat, expressing anger over her appearing at her birthday celebrations after they hadn't spoken in a while. 
She also holds deep grief over her dad's passing. She said she always chooses to wear white to deal with the fact that she had to wear black, even though she didn't want to, at his funeral. 
All families have their issues, but that doesn't mean they can't spend quality time together. In December last year, McCoy, her mom, and her granddaughter got together for Kai, her daughter's birthday. 
Of course, they all took to Instagram to show off, writing heart-touching messages to Kai for her special day. The three of them flaunted their beautiful skin in a sweet clip.