Brandy Flaunts Her Long Legs While Posing in a Skimpy Black Outfit & Red Blazer
Grammy-winning R&B singer and actress Brandy was a vision of beauty and power while wearing a striking all-red ensemble in her stunning photos on Instagram.
"Baby Mama" singer Brandy recently put her natural radiance on full display in several photos and a video she shared on her Instagram feed. The former child star did not disappoint fans. 
The photos showed Brandy posing in different angles while clad in a red blazer and a skimpy black outfit, which she matched with large flower-shaped earrings and strappy heels.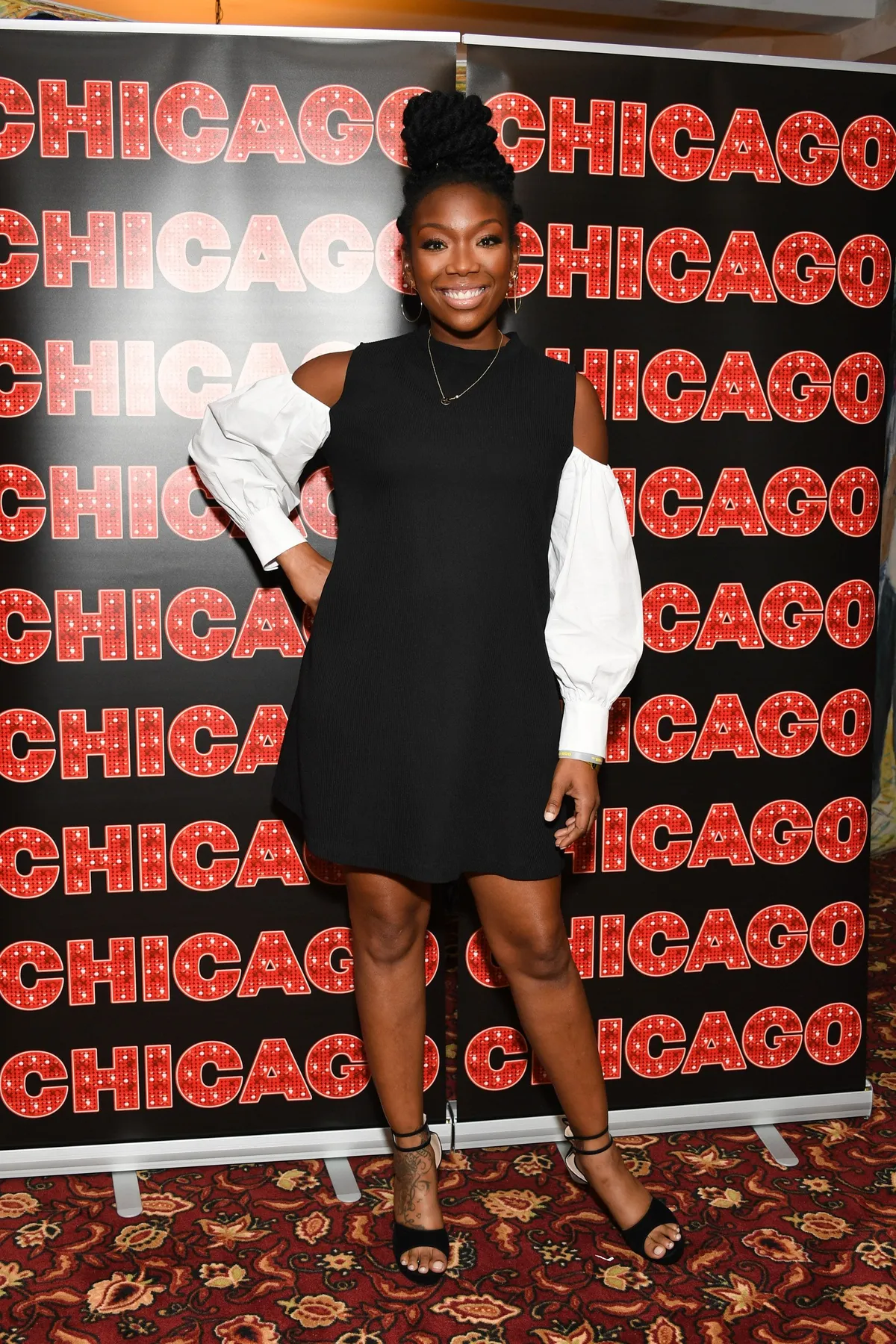 Brandy, who had amazing makeup on her face, exuded confidence in her ensemble, which also emphasized her long legs. Her eye-catching outfit featured folded patterns on its sleeves.
The ever-youthful actress ended her set of photos with a video of her showing off her dancing skills during the photoshoot. Fans approved of the acclaimed singer's fabulous look. One awestruck fan wrote:
"Absolute Perfection❤️."
Like her beauty, Brandy's talent is timeless. Her impressive career achievements include playing the iconic role of Cinderella in the 1997 film "Rodgers & Hammerstein's Cinderella" when she was 18. 
Brandy was thrilled when online streaming giant Disney+ started to air the classic movie in February due to huge public demand. She said the film would surely inspire the next generation.
Brandy had dealt with issues within those inactive years in music.
The film made Brandy reminisce about the good memories she once shared with her fellow co-stars. Among all her co-stars, it was the late singer Whitney Houston with whom she shared the most unforgettable moments.
Houston passed away in 2012 after she suffered from accidental drowning. Brandy noted that to work with the legendary musician in the film was "unbelievably surreal."
Six months before the film started streaming online, Brandy released her latest album, "B7," marking the end of her eight-year hiatus from the music scene. 
She had dealt with issues within those inactive years in music. Despite her fame, the "Moesha" star opened up about how lost she was eight years ago, saying that she battled depression.
Brandy also had setbacks in the love department. The singer and her ex-partner Robert Smith split a year after they welcomed a daughter named Sy'rai in 2002.
Amid her turmoil in the past, she said her look-alike daughter was the one who helped her overcome her challenges. If not for her daughter, the singer said she would not be existing today.