Keshia K Pulliam Shares Snaps with Look-Alike Daughter Ella from Their Mommy-and-Me Adventures
Acclaimed actress Keshia Knight Pulliam shared with her fans several photos of her look-alike daughter, Ella Grace, as they went on an adventure together.
"Tempted By Danger" star Keshia Knight Pulliam recently shared on Instagram several pictures of herself and her daughter, Ella Grace Hartwell, taken during their mother-daughter adventure.
The photos showed Ella dressed in several jackets beside Pulliam. Both the 42-year-old actress and her daughter wore protective facemasks as they traveled amid the pandemic.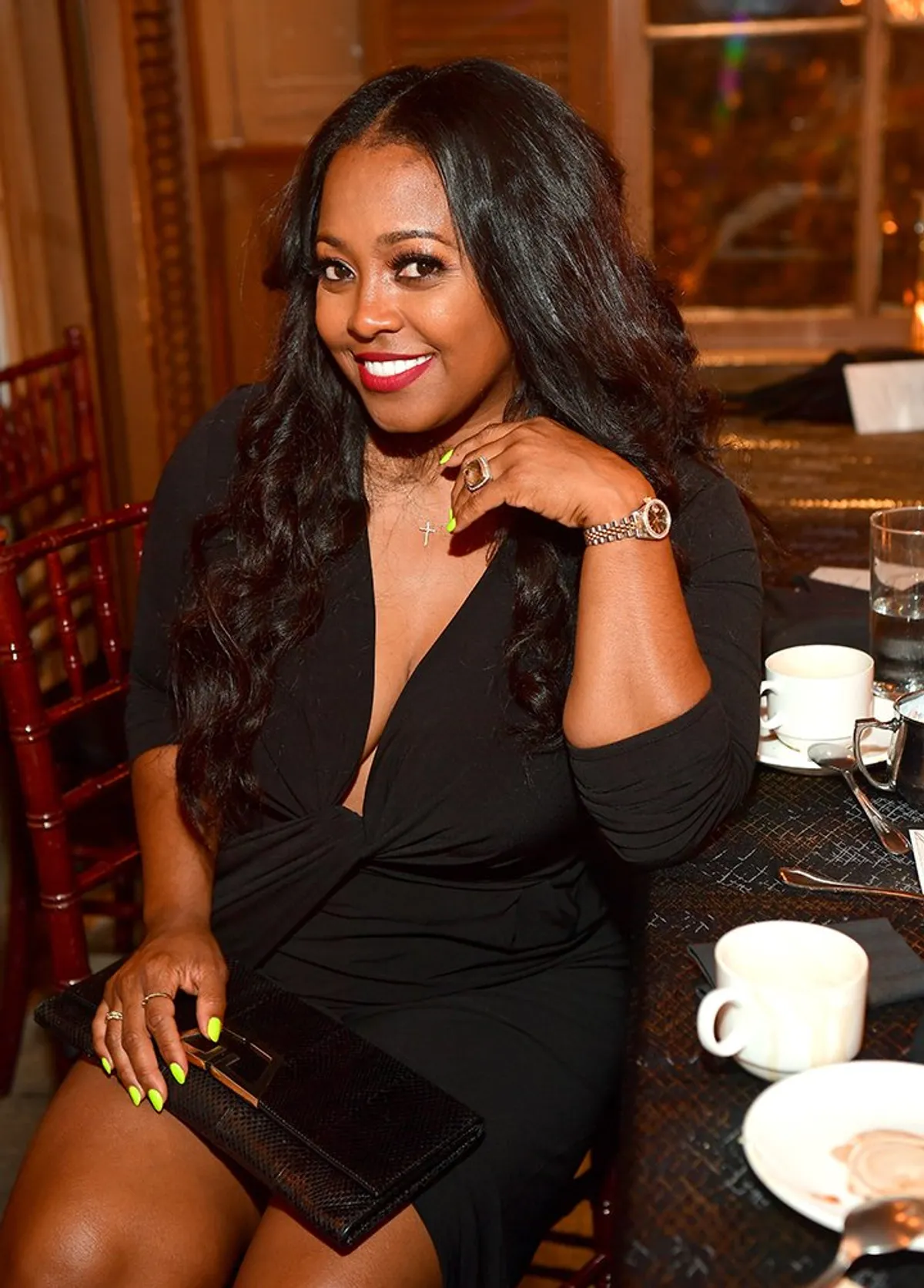 Although Pulliam didn't reveal their destination, their photos proved that they had an incredible experience together as travel buddies. The "Madea Goes to Jail" star wrote:
"Adventures with my little best friend!! ❤️ #MommyAndEllaGrace."
In one photo, Ella looked effortlessly charming in her braided ponytail. She was reading a magazine while relaxing on her seat with a cozy blanket on her lap.
Aside from the blanket, Ella also brought her doll and her pink headphones with her. In another snap, the four-year-old girl shared a smile with her mom while eating chips.
Pulliam's sweet post warmed the hearts of many fans who also noted their similarities. One follower commented that Ella looks like Rudy Huxtable, Pulliam's character from "The Cosby Show."
Pulliam welcomed Ella in 2017, amid tensions within her marriage with her daughter's father, former football star Edgerton Hartwell. The former couple wed in 2016 and divorced in 2018.

The actress, who was granted primary custody of Ella, recently shared her thoughts about the possibility of her daughter following in her footsteps.
She said that Ella asked her if she could be an actress like her and told the little girl she could start an acting career anytime and not have to wait to be a grown-up.
Besides keeping an open mind about Ella's future in the entertainment industry, Pulliam is also looking forward to an exciting future with her fiancé, actor Brad James. 
Pulliam and James became engaged in December 2020 after dating for a year. The lovebirds met on the set of the TV series, "Pride and Prejudice: Atlanta."
Besides her love life, Pulliam's career is also on a roll. She recently announced that she is reprising her role as Miranda Lucas-Payne on the TV show, "Tyler Perry's House of Payne."
Produced by Tyler Perry, the family sitcom will return to the screens after an eight-year hiatus. Pulliam, along with her TV co-stars, had just finished filming episodes before the quarantine period.