Michael Jordan's Grandson Shows His Face in Rare Photos with Mom & Dad on His 2nd B-Day
Congratulations are in order for Michael Jordan's daughter Jasmine and her husband, as the couple celebrated their son's second birthday via rare photos and heart-melting tributes.
NBA star Michael Jordan is famous for his outstanding legacy in the world of sports. He was an iconic player whose basketball legacy and investments in fashion via the Jordan brand have caused him to maintain a high level of relevance.
Amid his celebrity status, he is a father to five kids whom he shares with different partners. The first three are from his failed marriage with Juanita Vanoy.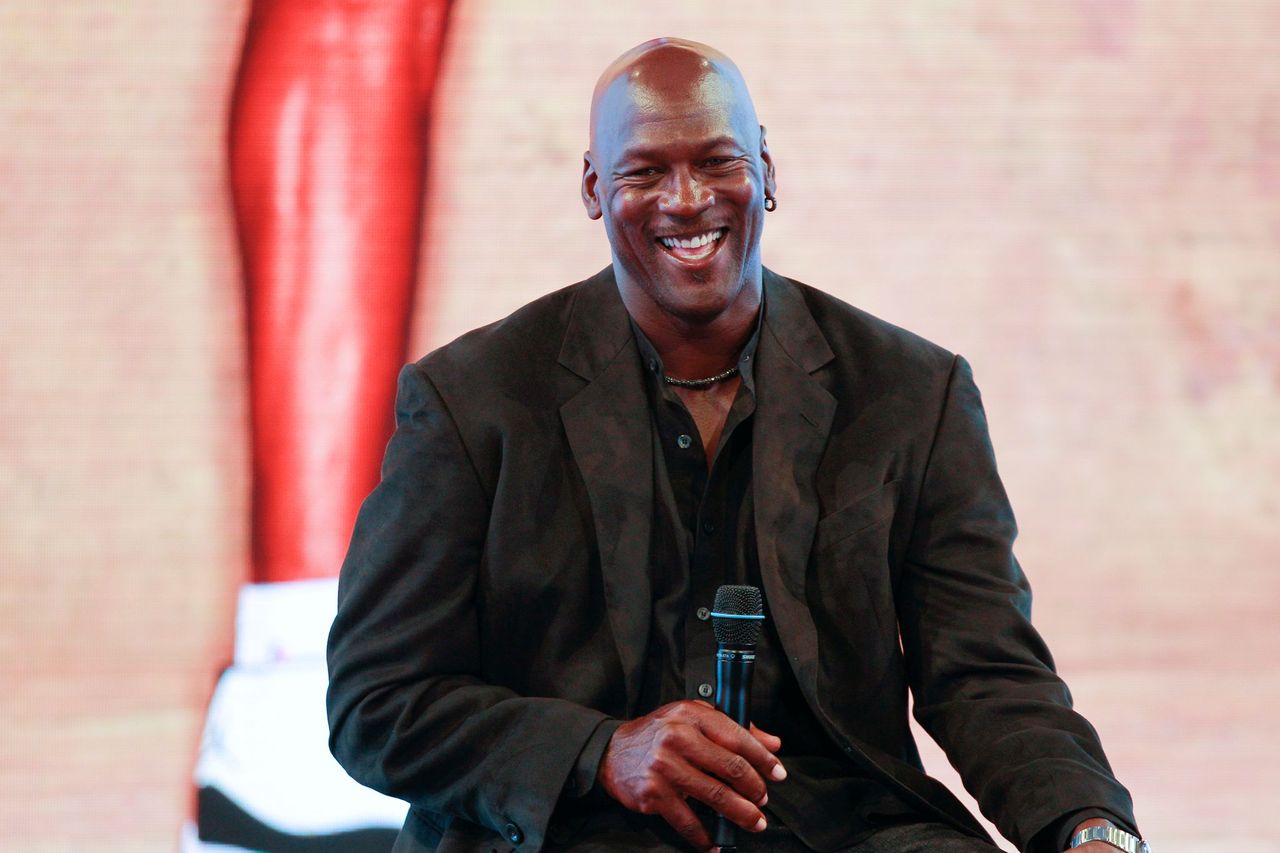 He later added two kids to the family after marrying his second wife, Yvette Prieto. In 2019, his youngest child Jasmine, from his first ex-wife, made him a granddad.
Jasmine is currently married to former university basketball player Rakeem Christmas. Their son recently turned two, and both parents went to great lengths to celebrate their mini-me.
The mother-of-one recently shared never-before-seen snaps. They were monochrome throwback shots that showed mother and son latched onto each other.
She told a publication that her dad wanted her son to call him by his name instead of grandpa.
Jordan's daughter went on to gush on her child via the caption. She employed endearing words while confessing an invaluable love for the celebrant.
Her husband Rakeem also celebrated his child's birthday via a sweet post. He uploaded old and memorable photos of him and the two-year-old. The accompanying caption read:
"Happy 2nd Birthday RMC! You are the greatest kid @mickijae & I could have ever asked for we love you! (p.s stop growing and growing up so fast!)."
Ever since welcoming their son, Jasmine and Rakeem have shielded him from the eagle eyes of the media. While being a parent has been a memorable experience for the duo, grandpa Jordan is also in awe of the name tag conferred on him after the birth of his grandchild.
Jordan talked about being overjoyed at the new responsibility and title. The NBA legend revealed that he shares a bond with the toddler, as he holds and plays with him often. Jasmine even talked about their closeness.
She told a publication that her dad wanted her son to call him by his name instead of grandpa. The basketball legend enjoys being a grandad, all thanks to his adorable grandson, who is now two!