Sharon Osbourne Has the Perfect Abode — Inside Her Lavish LA Home
In her mansion that is simply surreal, Sharon Osbourne lives like a queen. Get a tour of the star's opulent Los Angeles home with her husband, Ozzy Osbourne.
The social media accounts of Sharon Osbourne have shared glimpses of her lavish estate. An Instagram video posted by the television personality shows her relaxing in her beautiful bedroom.
Additionally, Sharon modeled a photo of herself in her cozy living room with her adorable dogs. "This was Sunday...all day," she captioned the snap that garnered more than 20,000 likes.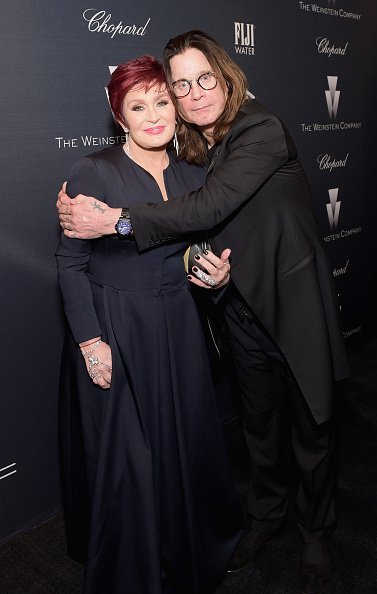 Although Sharon and her husband, Ozzy Osbourne, spent a period of their marriage in the United Kingdom, they eventually relocated to California for their respective Hollywood careers.
Sharon and Ozzy spent many years renting properties in high-profile neighborhoods in Los Angeles. But they later settled down in Beverly Hills when they bought a masterpiece home in 2015.
The couple reportedly paid $10 million for the English-style estate in one of Los Angeles' most exclusive neighborhoods. Their exquisite home is simply extraordinary in every way.
There are five bedrooms and six bathrooms in the 5,680-square-foot property. Among the many unique features of this residence is the master suite's private veranda, which surrounds a part of the house outside.
Sharon and Ozzy have been happily living in their gorgeous digs since they moved in over five years ago.
Besides a two-story guest house with vaulted ceilings and its own parking garage, the couple's home features an eye-catching grand staircase from the living room to the upstairs bedrooms.
The backyard provides another reason for the home to be very similar to a five-star resort. In addition to the stunning shrubbery full of wild roses and English ivy, they have access to a grotto pool and spa.
Sharon and Ozzy have been happily living in their gorgeous digs since they moved in over five years ago. The couple married in 1982 and have three children, Aimee Osbourne, Kelly Osbourne, and Jack Osbourne.
Her talented children followed in her and Ozzy's famous footsteps at a remarkably young age. Even so, Sharon always ensured some degree of normalcy for Aimee, Kelly, and Jack.
Over the course of their decades-long marriage, Sharon and Ozzy have faced numerous ups and downs. In spite of their difficulties, they remain committed to each other and stay strong.
Sharon met Ozzy in 1970 when her father, Don Arden, managed the singer's band Black Sabbath. Nine years later, Arden fired Ozzy from the band, so Sharon took over as manager. They later fell in love.