RaeLynn of 'The Voice' Reveals She Is Expecting a Baby Girl
"The Voice" alum RaeLynn is embarking on the journey toward parenthood. She is expecting a baby girl with her husband, Josh Davis. 
Big things are in store for country singer RaeLynn, but for once, it isn't a new album in the works. The former "The Voice" star is pregnant with her first child, and she couldn't be happier that it's a little girl!
RaeLynn and her husband Josh Davis, who tied the knot in 2016, took the last year to truly consider what is important for them, and it seems that expanding their family is right at the top.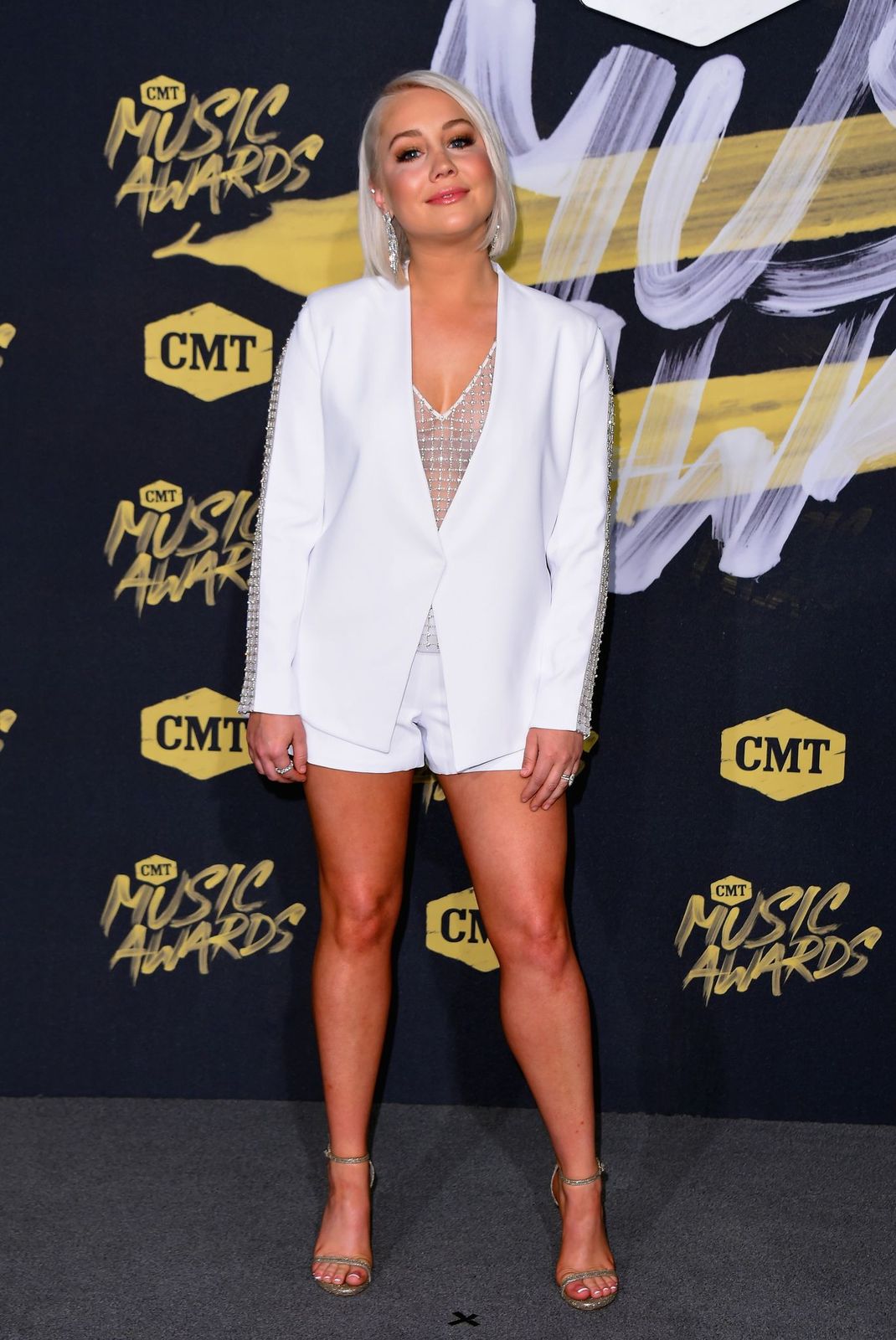 BUNDLE OF JOY
Although the country singer was convinced that her baby was a boy, she couldn't be happier to welcome a little girl into her family. RaeLynn shared that Davis thought it was would be a girl, but she thought otherwise. 
RaeLynn chooses to let the whole world in on the big gender secret on her birthday to ensure a double celebration. The singer is turning 27. She revealed: 
"What's going to make my 27th year on this earth so special is that I get to be a momma to a beautiful baby girl. So that's why I wanted to wait because it's the best birthday present!"
ANNOUNCING THE NEWS
The mom-to-be struggled to hide her elation as she announced that she was 21 weeks pregnant with her little bundle of joy. RaeLynn shared the exciting news that she was pregnant a few weeks after finding out in January. 
RaeLynn met her husband whilst attending church and only had eyes for him during the service. 
The parents are preparing themselves to welcome their daughter into the world in September, with the singer-songwriter overjoyed to see her song "God Made Girls" carry fruit in her own life. 
TYPE 1 DIABETES
The expectant mother does, however, need to be cautious and take extra good care of herself because she is a type 1 diabetic. RaeLynn was diagnosed with the sickness as a child. 
The sing-songwriter is confident that she will be able to manage her diabetes during the nine months of pregnancy, crediting her health care team with taking good care of her. She said: 
"The main worry I had was managing my diabetes while carrying a baby. I've been so fortunate to have an amazing care team that has me on the best regimen." 
SUPPORTIVE FRIENDS
RaeLynn was also sure to mention the love and support that she has received from her close friends throughout the last year, which aided her in becoming pregnant and fulfilling her lifelong dream. 
The country star mentioned Katelyn Brown, Kane Brown's wife, as an exceptional source of support during quarantine, as well as Summer Pardi, Jon Pardi's wife, and Ryan Hurd's wife, Maren Morris. 
RaeLynn's baby on the way isn't her first answered prayer as Davis was the first step to the singer reaching her dream of having a family. RaeLynn met her husband whilst attending church and only had eyes for him during the service. 
The former "The Voice" star exchanged nuptials with Davis in 2016 when she was 21. Davis has since joined the Army, which has left his wife enjoying every moment that he spends at home with her.