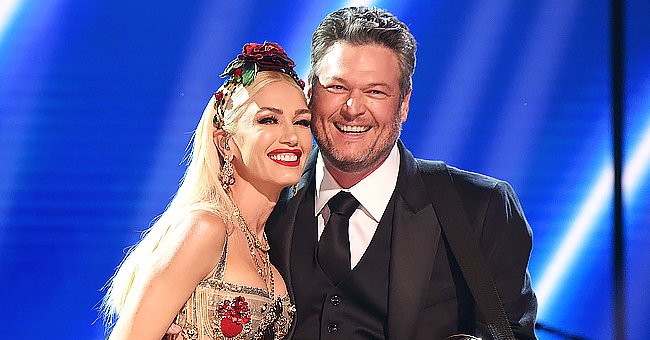 Getty Images
Blake Shelton Opens up about Meeting His Fiancée Gwen Stefani on 'The Voice'
Blake Shelton got candid about his relationship with Gwen Stefani. The renowned country singer recently opened up about meeting his fiancée on "The Voice."
Blake Shelton is known for his playful and his naughty antics, but the country artist recently put away his silly gimmicks to speak about the ultimate love of his life, Gwen Stefani.
In an interview as part of the "Road to Lives—10th Anniversary Edition" special for "The Voice," Shelton reflected on the beginning of his love journey with his fiancée on the singing competition.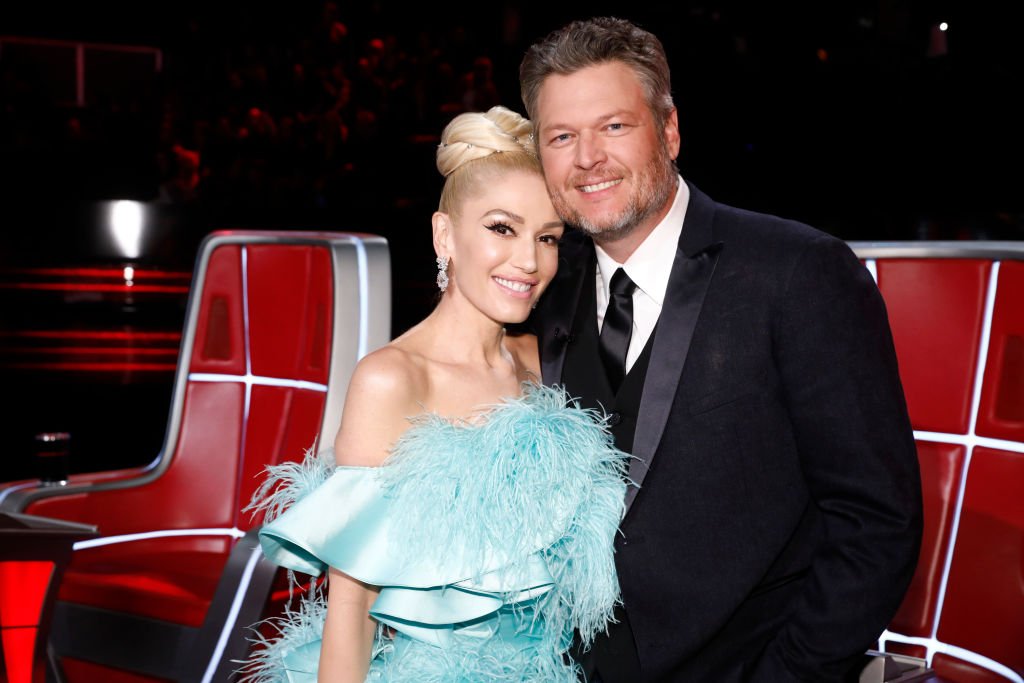 Gwen Stefani and Blake Shelton at The Voice - Season 17 on December 17, 2019 | Photo: Getty Images
In a clip shared on "The Voice," the "God's Country" singer revealed that meeting Stefani was the greatest gift he received for being a coach in the NBC singing competition. With a straight face, Shelton explained:
"People ask me all the time, 'What's the greatest thing that has happened for you since you've been on The Voice?' That's a no-brainer, right? I met my fiancée here."
Delving deeper into their connection, the 44-year-old confessed that it was hard to resist the "Hollaback Girl" singer. He shared that seeing someone as iconic as Stefani on the show felt cool to him.
Back in February, [Stefani] spoke about how Blake has improved her career.
Stefani opened up about coaching alongside Stefani, noting that she constantly challenges him and brings a spirit of competition to the show. He also praised her for always having his back amid their contest.
The nine-time Grammy Award nominee got candid, admitting that he never thought he and Stefani were a likely match. He noted that at a younger age, he would have laughed if anyone told him he would be with Stefani.
Back in February, the pop singer spoke about how Blake has improved her career. While discussing her latest music video for "Let Me Reintroduce Myself," she disclosed that her fiancé was responsible for the creative idea behind it.
She explained that Shelton inspired her to return to her closet after advising her to dress up like herself for the music video. Stefani noted they had previously discussed the idea, but Shelton felt it was right at the time.
It is no news that Shelton and Stefani's love story is one for the books. The couple who announced their engagement on October 27 had been dating for quite a while before deciding to take it to the next level.
The duo was first linked in November 2014, but it wasn't until February 2016 that the couple
with a red carpet debut at the Vanity Fair Oscars after-party.
Please fill in your e-mail so we can share with you our top stories!