Ashley Graham Starts Uplifting Self-Love Challenge to Help People Celebrate Their Bodies
Popular model Ashley Graham has started a self-love challenge on social media, and it is fast becoming a trend among social media users. So far, over 800 people have participated in the challenge.
Ashley Graham is starting a revolution with her new self-love challenge on social media, and it seems fans are joining in to celebrate their bodies.
Taking to her Instagram recently, Graham shared a collection of TikTok videos from eight women who proudly showed off what they love most about their bodies.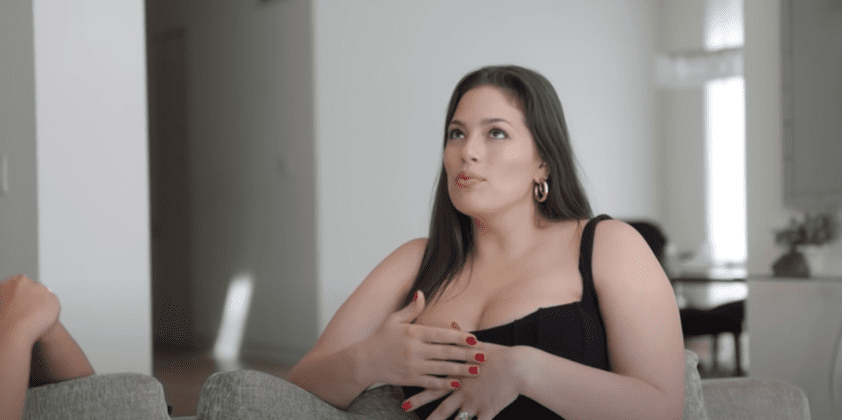 Graham accompanied the clips with an uplifting note where she described the women as beautiful, adding that she felt emotional seeing so many people hop on the challenge. The caption ended with:
"take a second today to celebrate yours!"
Shortly after sharing the post, fans and followers trooped to the comments section, gushing about how beautiful the women looked and their amazing bodies.
One user called the challenge inspiring, while another said Graham and the other women have incredible bodies. Many others simply left heart emojis in admiration of the videos.
She started the challenge a few days ago with a TikTok video where she highlighted some of her favorite body parts and then urged fans to participate.
Graham has consistently opted to post real, unedited pictures of her body on social media.
So far, Graham's original video has garnered over 1.4 million views on TikTok, and more than eight hundred people have created their own versions of the challenge.
Since making history as the first plus-size model on the cover of Sports Illustrated's Swimsuit Issue, Graham has proved herself to be an advocate for body positivity.
Earlier this year, Graham revealed that she does not like talking about her body all the time since men do not get questioned about how they look.
However, the model noted that she is motivated to keep promoting body positivity because there was no one doing the same while she was growing up.
Knowing she could help people get more comfortable with their bodies is why Graham has consistently opted to post real, unedited pictures of her body on social media.
But while Graham is focused on inspiring many more women to embrace their bodies, the model appears to be keen on growing her family with her husband, Justin Ervin.
Ervin and his wife welcomed their son Isaac in January 2020 and going by what Graham said in an interview in February, the couple might be trying for a second baby.
From defying beauty standards and showing off her body to wanting another baby only one year after her son's birth, Graham has proved herself to be one who will always live unapologetically.