Lyssa Chapman Shows Her Toned Abs in a Deep Plunging Top and White Trousers
Businesswoman and bounty hunter Lyssa Chapman showed off her toned abs while enjoying her time in Hawaii recently as she promoted her latest collection for her site.
Lyssa Chapman took to Instagram and flaunted her slim figure. The 33-year-old also shared that there is new stock for her clothing range.
"K so, get this …everywhere I go they take my temperature at the door right, well problem is, when they go to read it, the thermometer always says "HOT," she wrote.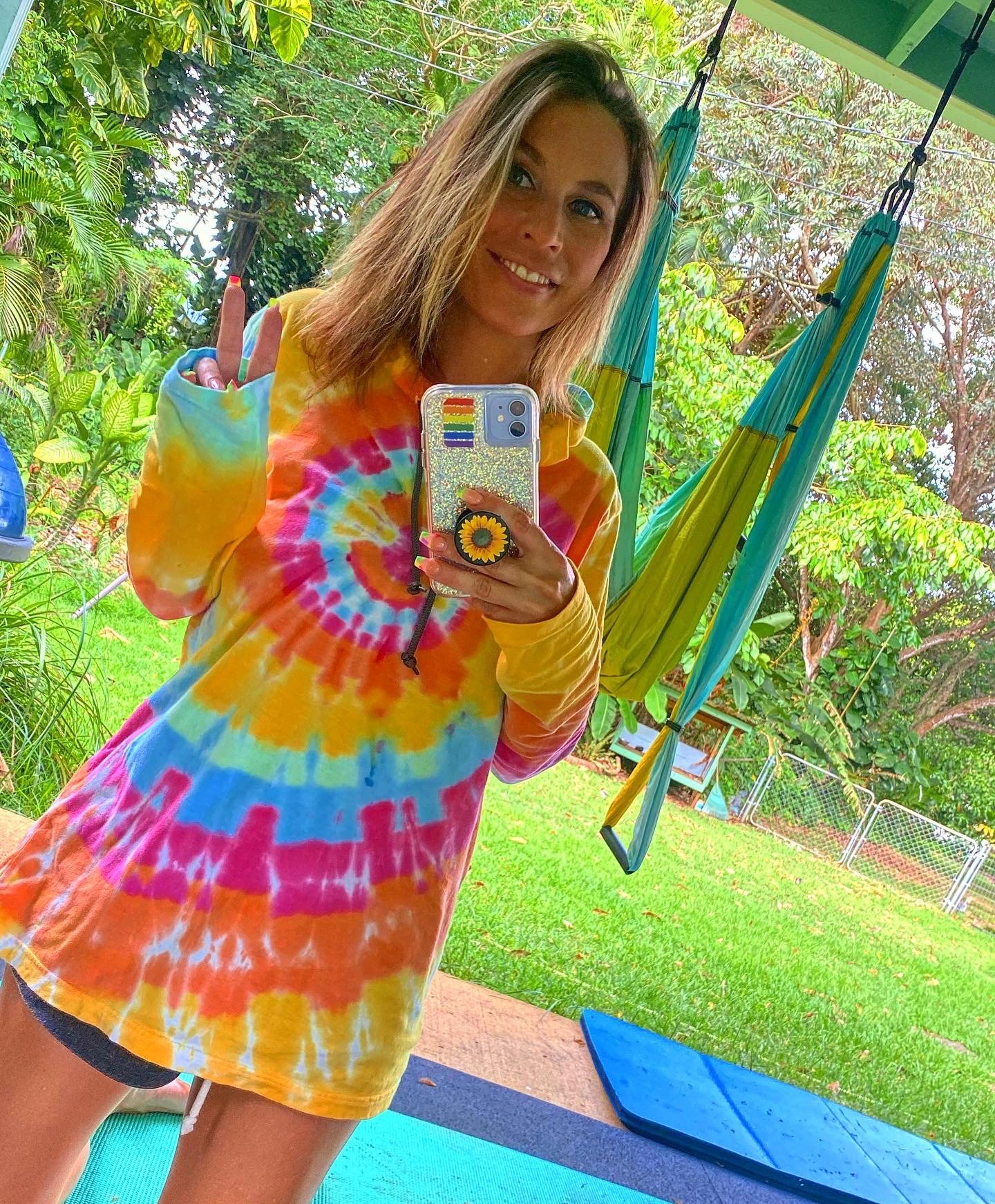 BEACH PICS
Chapman said that it is a "CovidHumor." "Anywhoo just dropped some New Cotton Candy Joggers on my site," she added. The TV personality modeled her range while at the beach.
She posted two snaps wearing her white joggers with a plunging top that had contrasting shades of blue revealing her apparent tone abs.
Chapman struck a pose while sitting down on a sunny day with the ocean view in full display behind her and her visible tattoo covering her left shoulder.
The Colorado native wore her blonde hair down as she beamed at the camera with her sunglasses on. On the next shot, she had her right hand in her pocket while holding her hair with the other as she posed while on her knees.
CHAPMAN & HER FIANCEE
According to The Blast, the entrepreneur has been soaking up the sunshine on the Hawaiian shores with her fiancée Leiana Evensen. They pair got engaged in 2017.
Chapman shared a joint photo of them both in a close-up wearing bikinis as they posed, grinning. Evensen wore a green beachwear.
In November 2020, Chapman treated her fans with a rare post of her and Evensen while out on a romantic date night. The couple took a stroll on the beautiful island before they sat down for a candlelit dinner.
They dined at a local restaurant and shared a clip of their crème brulee dessert. Chapman also took a shot of the beautiful scenery of the location.
CHAPMAN & HER STEPMOM
The month before, Chapman posted a throwback photograph with her stepmother Beth while paying a tribute to her. The image shows the duo seated at a restaurant in 2010 as they offered broad smiles alongside each other.
The connection between them was evident enough as they appeared to be enjoying their night out together. Beth died from cancer on June 26, 2019, at age 51.