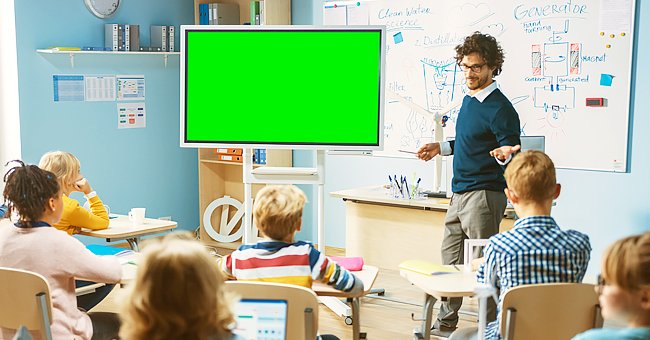 shutterstock.com
Daily Joke: Teacher Mocks Boy's Faith in Front of the Class
Today's #jokeoftheday is about a teacher who sought to mock a boy's faith in front of the whole class. However, another student gave her a comeback she never expected.
Religion, for many people, is personal. While some believe in a higher power, others don't, and it is okay. However, boundaries can be crossed when another party tries to enforce their views on the other.
This was the case when this teacher, who is an atheist, decided to prove to her students that there is no God. One day in class, Ms. Beth summoned little Frank and pointed to the window.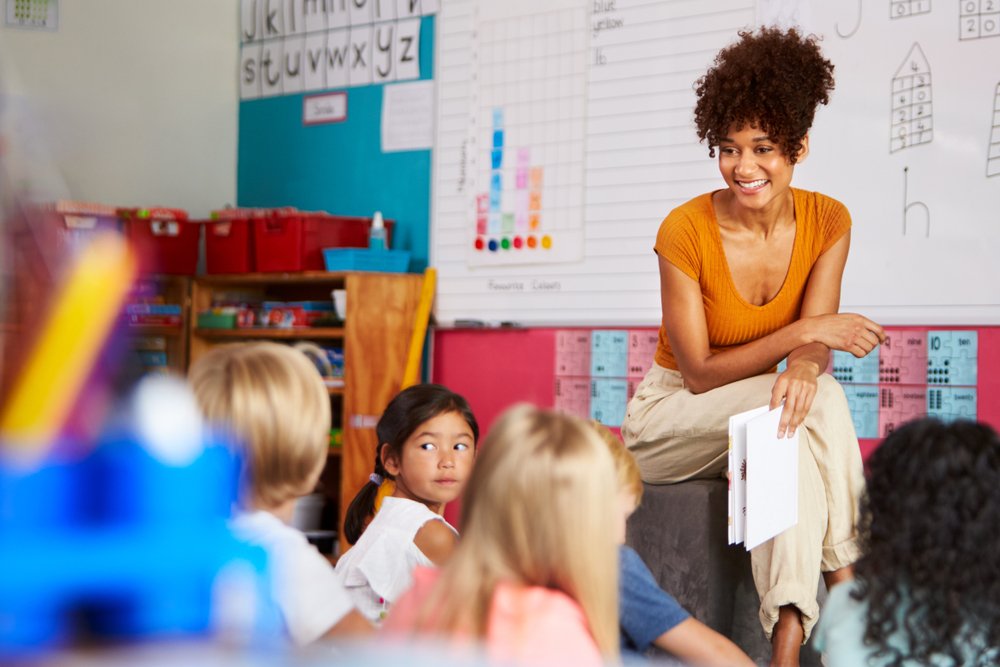 A teacher in front of the class talking to her students. | Photo: Shutterstock
She asked him if he could see the tree outside, and he replied, saying he could. She wondered if he could see the lawn around the tree, and again Frank answered affirmatively. Ms. Beth then said to him:
"Now go out in the schoolyard and look up at the sky."
Frank immediately followed her instruction and walked out into the schoolyard. He looked at the blue sky for some seconds before happily trotting back to class to meet his teacher. He was so thrilled to be outside for a while.
Upon getting inside, Frank told his teacher that he saw the sky. She then asked him if he saw God when he looked up. With a sad, Frank answered, saying he didn't see God. Ms. Beth had a fulfilled smile.
The teacher turned to the class and told them that there was no God because no one can see him. She explained that if God truly existed, Frank would have been able to see him. There was an unusual silence in the class.
Suddenly, Frank's classmate Emma raised her hand to ask a question. When given permission, she turned to Frank and asked if he could see the tree and lawn outside the window. He repeated his earlier answers.
Again, she asked Frank if he could see the sky. The young boy was getting frustrated at this point but managed to tell Emma yes. She asked him again if he could see Ms. Beth, and a curious Frank said yes.
He was curious about the use of the questions. For her final request, she asked if Frank could see Ms. Beth's brain. He answered no. With a smirk, Emma said, "okay, so according to what we've been taught today, Ms. Beth doesn't have a brain."
Please fill in your e-mail so we can share with you our top stories!