Ciara's Only Daughter Sienna Shows Her Model Skills Posing in a Pink Tutu Swimsuit in New Snaps
Sienna Princess Wilson recently showed off her modeling skills in new Instagram posts that saw her donning a pink swimsuit. The four-year-old looked super adorable!
Ciara's only daughter Sienna is already walking in her mom's footsteps. The little one showed off her modeling skills in some new photos, and it is safe to say she nailed it!
Taking to her Instagram story recently, Ciara shared a picture of Sienna rocking a tutu swimsuit with vertical pink and white stripes across it.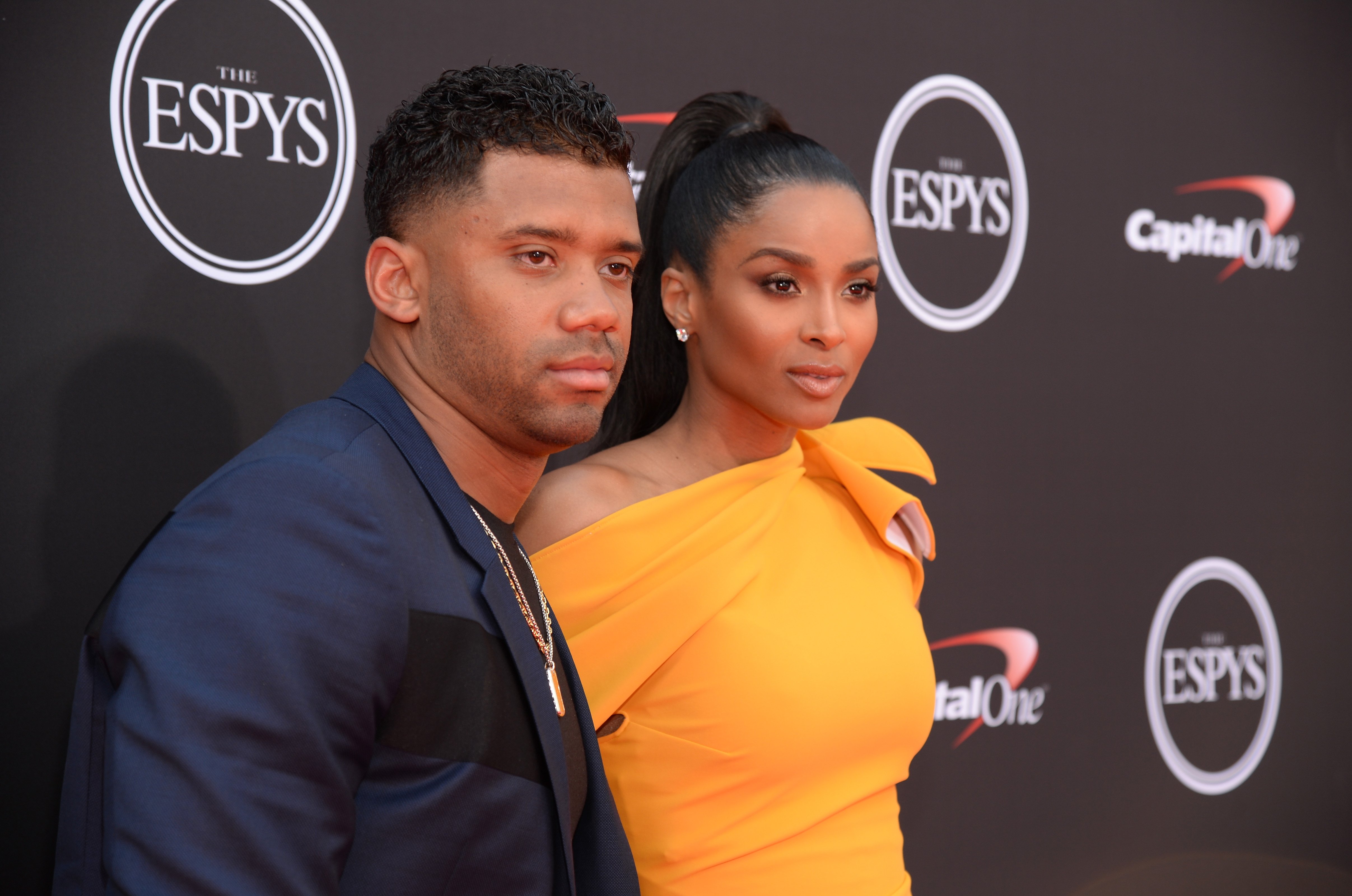 Sienna wore her thick full hair in a slicked-up bun with her curls in full display. She posed with her hand on her waist while smiling at the camera. 
A second picture showed Sienna posing for the camera while tiptoeing on a concrete staircase. Ciara proudly accompanied the image with a caption reading:
"On Pointe"
Going by the number of followers Ciara has, the singer received reactions from several fans who could not get enough of Sienna's adorable look.
The lovely pictures came only a few days after Sienna celebrated her fourth birthday. As expected, the little one was met with warm wishes from her mom and dad, Russell Wilson.
Ciara shared a clip of herself teaching Sienna how to swim.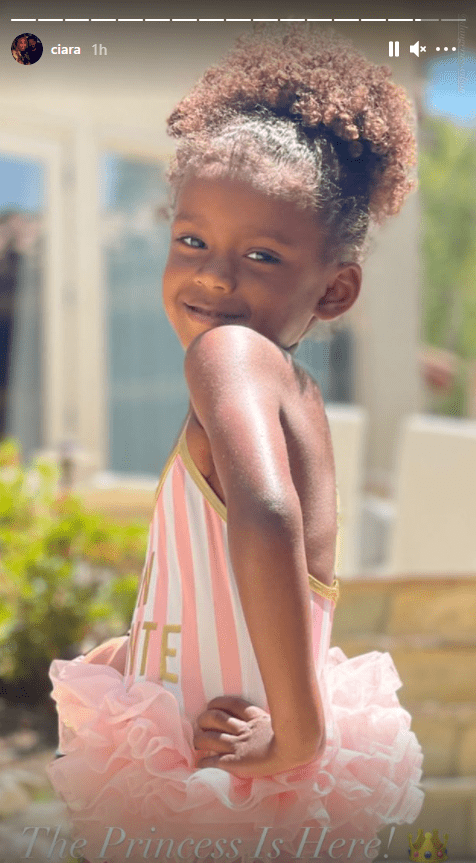 Taking to Instagram, Wilson shared a collection of pictures featuring Sienna alongside a caption where he sweetly described the four-year-old as intelligent and amazing.
Wilson continued, noting that he has been protective of Sienna since she was born and added that he and Ciara would always be there for her.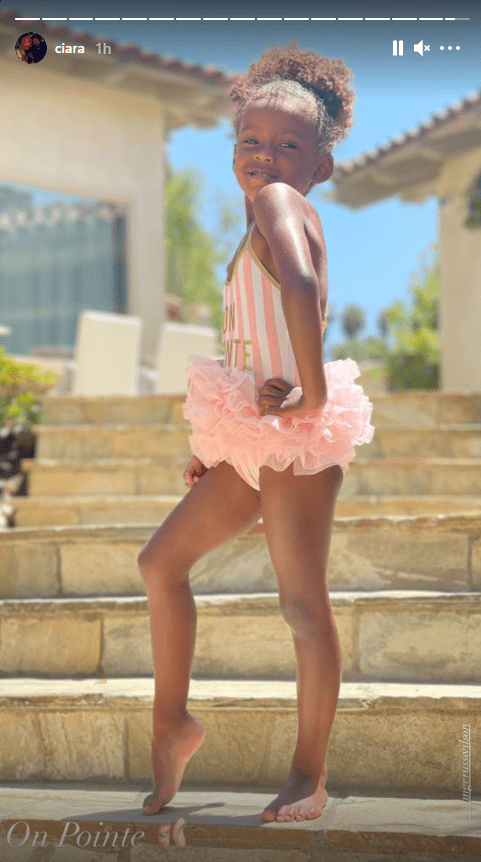 For her third birthday last year, Ciara and Wilson made sure their little one had the best celebration with a Fabulous "Frozen" themed party at their home.
In respect to the theme, Sienna dressed as Elsa, a character from the popular Disney franchise. From pictures shared online, it was an amazing event!
Sienna is Ciara's first child with Wilson. In addition to her, the couple also shares nine months old son, Win, and the singer's 6-year-old son Future from a previous relationship.
Since welcoming Sienna in 2017, Wilson and Ciara have consistently given fans a glimpse of their little girl's life via some of their social media platforms.
Last June, Ciara shared a clip of herself teaching Sienna how to swim, and per usual, fans could not get over how adorable the mother-daughter duo looked.
Whether in entertainment, fashion, or motherhood, Ciara has done a fantastic job over the years. Her three little ones are sure lucky to have her!