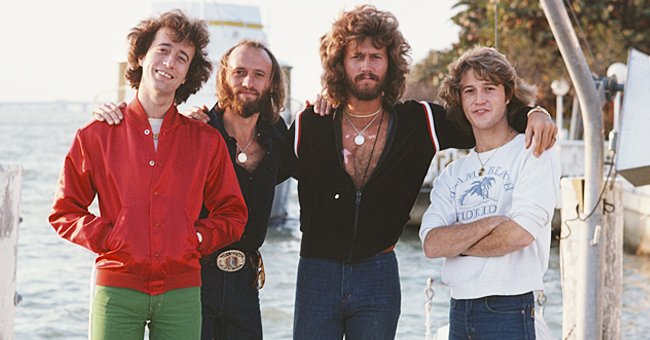 Getty Images
Meet Andy Gibb, Late Fourth Member of the World-Famous Bee Gees
The Bee Gees was an Australian band that made it globally with their disco beats, but many do not know about their youngest brother Andy Gibb.
Dubbed the "baby Bee Gee," Andy Gibb was the youngest brother of The Bee Gees members, Barry, Maurice, and Robin, who saw great fame in the 60s and 70s for their disco hits such as "Stayin' Alive."
Many fans might not be aware that The Bee Gees even had a younger brother, but they did, and he had his own short-lived career in the music industry, and it was thought he was going to join The Bee Gees.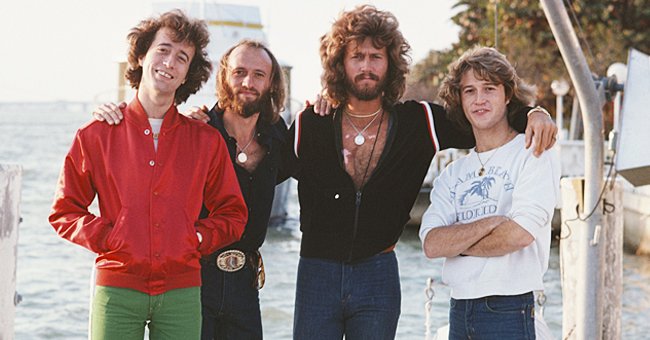 Andy Gibb and his older brothers, the band members of The Bee Gees pictured in Miami in 1978. | Photo: Getty Images
Andy wanted to carve his own name out in the world because, as a teenager, his older brothers were already performing globally and had hit songs all over the world.
So, he became a teen idol and had a few hit songs. However, much earlier, at 13, his career started with him playing music in bars in Ibiza, where his parents had moved the family as The Bee Gees started gaining success.
His voice was so appealing that it was not long until his family urged him to record a track in Australia. It became a hit Down Under, and his older brothers' manager, Robert Stigwood, signed him.
The hits began to toll in for Andy. A few of his big songs from the late 70s included "I Just Want to Be Your Everything," "(Love Is) Thicker Than Water," and "Shadow Dancing."
Andy was nominated for two awards at the Grammys including, Best New Artist and Best Pop Vocal, on his song "I Just Want to Be Your Everything." Unfortunately, as the 80s rolled around, his career quickly plummeted.
His duet "I Can't Help It" with Olivia Newton-John only made the Top 12 list in 1980, and from then, his music never hit the same heights as his previous tracks. During the 70s, he had also married, divorced, and welcomed a child with Kim Reeder.
The couple had welcomed their daughter, Peta, but after she was two years old, neither Reeder nor their daughter would see him in person again as he passed away at age 30.
Andy's life started spiraling. He had a bad relationship with drugs. His drug of choice was cocaine, and he apparently would pay up to $1000 a day for it. He tried going to rehab, but he still struggled with the substance.
He did have a short-lived career on the stage in musicals as he appeared in the production Gilbert and Sullivan's The Pirates of Penzance in 1981 and Andrew Lloyd Webber's Joseph and the Amazing Technicolor Dream-coat in 1982.
However, he would miss shows due to his own personal struggles with drugs and depression, and eventually, he was let go from the theater. His brothers tried to reach out, but his oldest brother Barry said they did not have a good relationship when he passed.
In his last few years of life, some say he had started to turn around. He lived with his mother in England and was working and writing songs for a possible comeback album.
Unfortunately, it never came into fruition as he passed away at age 30 from inflammation of the heart, which doctors had said was caused by a viral infection and possible damage from years of drug abuse.
Please fill in your e-mail so we can share with you our top stories!