Tia Mowry Shows Family Moments with Daughter Cairo as She Celebrates Her 3rd B-Day in New Video
Tia Mowry puts extensive effort into lovingly celebrating her children's milestones, all while managing the weight of expectations cast upon mothers by society.
Tia Mowry's daughter Cairo has finally turned 3-years-old, and her proud mother couldn't wait to share it on Instagram. In the video, she shows family moments with her little one. 
Playing Kenny Lattimore's "For You," it runs through a bunch of snippets - all sneak peeks of Cairo's life so far. It starts with a quick flash of a photo with Cairo smiling with her mom and older brother, Cree.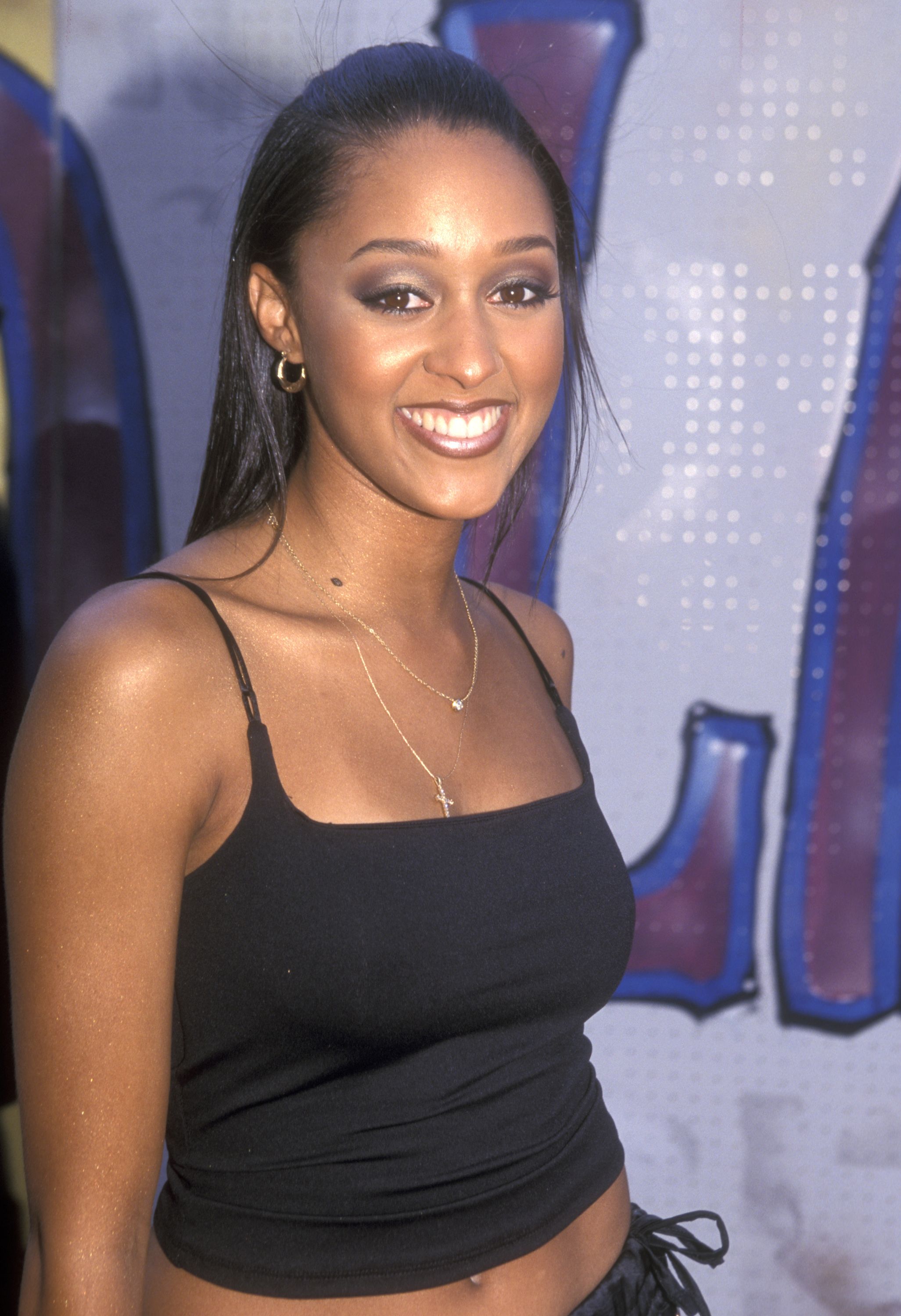 A CHARMING MOTHERHOOD
Mowry took to the caption, writing about how being a mother has been a challenge for her, and that might be why she took so long to have another child after Cree. However, she penned: 
"I will tell you this, I am so glad I didn't give up. #Cairo, you have changed my life in so many beautiful ways."
She stated that being her mother was an effervescent experience. Wishing her a happy birthday, Mowry showered her toddler with praise, referring to her as clever and funny.
CHILDHOOD MOMENTS
One of the clips was a touching scene of Cairo with her dad and actor Cory Hardrict. He is lying down on a bed looking at his child lovingly while giving her multiple kisses on her forehead.
She [Mowry]... spoke about the pressure mothers are under to shed weight quickly after delivering.
Another heart-string pulling moment is of the little girl sitting next to the pool in a striped pink and white costume, playfully splashing her cute legs in the water. The post received around 450,000 views. 
MORE CELEBRATIONS
Last year, Mowry celebrated her son Cree's 9th birthday while in quarantine. The party was filled to the brim with brilliant decor, making the day even more memorable. 
Sharing a video, the giddy mother expressed that she couldn't believe how quickly her little boy is growing up. She spoke about Kiwi Co!, the gift she gave Cree, a tool for learning at home. 
GIVING BIRTH AGAIN?
Mowry has conveyed that she may want another child. A friend, who emphasized how difficult Mowry's pregnancy with Cairo was, told her that she is unrealistic and should focus her attention elsewhere. 
When it comes to her current experience as a mother, she protested against fathers having less pressure than mothers. Her opinion was that moms have to split their attention into so many areas. 
After losing 68 pounds following the birth to Cairo, she also spoke about the pressures mothers are under to shed weight quickly after delivering. She wrote in an Instagram post: 
"To all the women who are feeling pressured after birth. Do YOU! Do what makes YOU proud and do it in YOUR time. Not anyone else's."
She expressed that she took time on her weight loss journey. Mowry conveyed that her focus wasn't only on her body but also on spending quality time with her family.