Pastor Adeboye's Son Dare Reportedly Dies at 42
Pastor Dare Adeboye, the son of popular Nigerian preacher Enoch Adeboye, has died at 42. He was the third surviving child of the revered pastor. 
On Thursday, May 6, 2021, revered Nigerian pastor and General Overseer of the Redeemed Christian Church of God (RCCG) Worldwide, Enoch Adeboye, lost his son, Pastor Dare Adeboye. 
Dare, Pastor Enoch Adeboye's third surviving son, died in his sleep on Wednesday at 42. He died in Eket, Akwa Ibom State, in Southern Nigeria, where he was based with his family.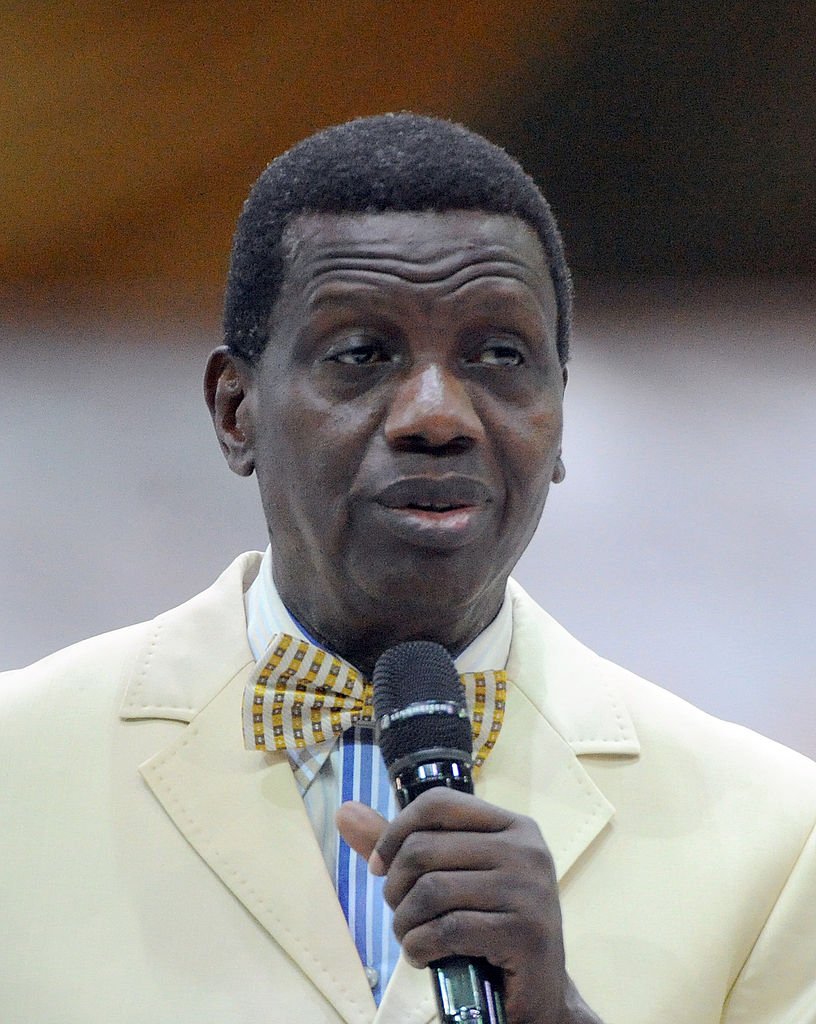 Dare was the Assistant Pastor in charge of RCCG's Region (Youth) 35 in Akwa Ibom and ministered to the congregation the previous day. 
His death is shocking because he was neither sick nor exhibiting any signs of malaise before the incident. Sources revealed that pastors were summoned to pray for him, but he could not be brought back from the dead. 
Love and prayers to RCCG and the Adeboye family on the passing of Pastor Dare Adeboye. I listened to him a couple of times at Throne Room Abuja, a man of God in tune with the prevailing issues and well in touch. May his soul rest in peace 🕊🕊🤍🤍 pic.twitter.com/fBf5G1SxDQ

— JJ. Omojuwa (@Omojuwa) May 6, 2021
RCCG's Head of Media and Public Relations, Pastor Olaitan Olubiyi, also confirmed Dare's death. He said he died in Eket, where he was based. 
Olubiyi further said that he does not have more details to give at the moment but that the church would issue a statement before the end of today. 
BREAKING: Pastor Adeboye's Son, Dare Adeboye dies in his sleep, aged 42. May his soul rest in peace 🙏 pic.twitter.com/qOyuKq97B7

— Pulse Nigeria (@PulseNigeria247) May 6, 2021
Dare would have turned 43 next month. On his 42nd birthday celebration last year, his father paid tribute to him via a post on social media.
Enoch Adeboye described Dare as his first miracle child and prayed for God to keep his miraculous working power in his son's life. 
💔😢. This cuts hard, Pastor @DareAdeboye . We find comfort in the word of God.
Good people pass away; the godly often die before their time. But no one seems to care or wonder why. No one seems to understand that God is protecting them from the evil to come. Isaiah 57:1 💡🧎🏾‍♀️🙏🏾 pic.twitter.com/hNPQrFyqKf

— Oby Ezekwesili (@obyezeks) May 6, 2021
The revered cleric further prayed that those in need of miracles would use Dare as a point of contact for their own and expressed love for him. 
Besides being a pastor and a family man, he was also a life coach, visionary leader, bridge-builder, and motivator, with close ties to the youths. 
BREAKING: Pastor Adeboye's Son, Dare Adeboye dies in his sleep, aged 42. » https://t.co/FJ76JxLjEd

— YabaLeftOnline Media (@yabaleftonline) May 6, 2021
He was one of RCCG's influential pastors and was popularly known as "Pastor Dee." Before settling in Akwa Ibom, Dare held posts in the church with evangelical missions in England, Abuja, Kaduna, Niger, Benue and other states in Nigeria. 
The deceased pastor was married to Mrs. Temiloluwa Adeboye and shared children with her. May his soul rest in peace.