Tilda Cobham-Hervey Is Dev Patel's Rumored Girlfriend — Facts about the Stunning Actress
Tilda Cobham-Hervey is Dev Patel's rumored girlfriend. She is involved in the entertainment industry just like the "Lion" star, and she even worked in a circus.
Even though neither Patel nor Cobham-Hervey has publicly confirmed or denied their romance, they have been a rumored couple ever since meeting during the filming of "Hotel Mumbai" in Adelaide, Australia, in late-2016.
Cobham-Hervey, who replaced Teresa Palmer as Sally in the 2018 movie because she got pregnant, supposedly showed Patel around Adelaide, her hometown, and even took him to her favorite restaurant.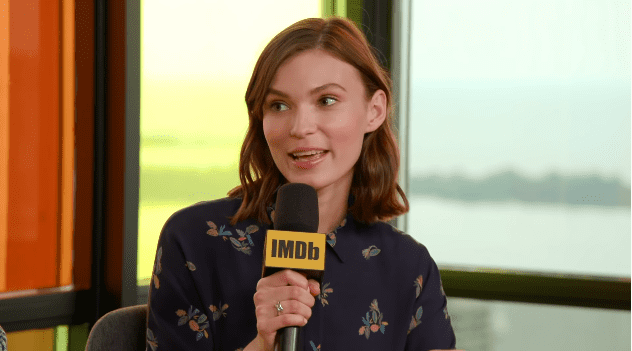 PATEL AND COBHAM-HERVEY'S RELATIONSHIP
In February 2017, Patel was spotted walking in Los Angeles with his mother, Anita, and Cobham-Hervey, which means that Anita probably approves of their rumored relationship.
Patel not only held Cobham-Hervey's hand as they walked together but also placed his arms around his mom and his rumored girlfriend, and they looked like an adorable family.
Join @IAmWomanMovie's director, @unjoomoon, and the star of the film, Tilda Cobham-Hervey at the Sydney Premiere on 25 August at the Hayden Orpheum Picture Palace. More details here: https://t.co/WUmln4Hcps pic.twitter.com/hT7gvAQzBY

— Screen NSW (@ScreenNSW) August 10, 2020
Only one month later, Dev Patel and Tilda Cobham-Hervey were photographed going to a gastro bar in East Hollywood before visiting a book store and heading to Los Angeles Echo Park.
Once there, they rented a pedal boat and enjoyed each other's company by drinking coffee and kissing in the middle of the lake. While they prefer keeping their relationship under wraps, they didn't seem to care about the cameras around them.
Patel and Cobham-Hervey are reportedly living together in Los Angeles, but according to the Daily Mail, they went to Adelaide in April 2021 with plans to stay there for "five months."
The alleged couple is spending time in Cobham-Hervey's hometown to ride out the pandemic as he supposedly told a fan that Australia has done "amazingly well with the virus."
[The circus] didn't include animals – it was more "circus theater, circus storytelling."
Dev Patel has a girlfriend now, everybody https://t.co/zrhbHGdMxG pic.twitter.com/lC0QeTxilo

— BuzzFeed (@BuzzFeed) March 1, 2017
MEETING DEV PATEL'S ALLEGED GIRLFRIEND
Tilda Cobham-Hervey made her debut as an actress when she was only 16 years old in the Australian indie movie "52 Tuesdays," filmed each Tuesday for an entire year (similar to "Boyhood").
The actress once admitted that, while making the film, she and other crew members thought it could be "quite bad" as it was more of an experiment. They were thrilled when it got into the Sundance and Berlin Film Festival, though.
Dev Patel was spotted holding hands with his rumored new girlfriend, Tilda Cobham-Hervey! 👫 https://t.co/euQP1N8fAU pic.twitter.com/mWdRaPyF6d

— Entertainment Tonight (@etnow) February 28, 2017
Cobham-Hervey has been an artist for a lot longer. When she was only nine years old, she started attending circus school. At 14, she and six other youth circus members created a company.
Initially, they came up with a show for the Adelaide Fringe as they thought it would be hilarious. It didn't include animals – it was more "circus theater, circus storytelling." Things went so well that they ended up traveling with their show for three months.
Why #IAmWoman star Tilda Cobham-Hervey didn't meet the musician she portrays, Helen Reddy, until after she finished filming | Variety Studio at #TIFF presented by @ATT pic.twitter.com/4kO9nD8Oza

— Variety (@Variety) September 6, 2019
MORE RECENT ROLES
After "52 Tuesdays," Cobham-Hervey worked in the Australian psychological thriller "One Eyed Woman." One of her most memorable roles has been Helen Reddy in "I Am Woman."
The actress revealed that she didn't know much about Reddy before getting the part, but she fell in love with the singer while portraying her. Cobham-Hervey said:
"I just find her so inspiring, and her confidence and her bravery, that added some pressure as I was starting to take her on."
JUST RELEASED: Watch the trailer for "I Am Woman," a Helen Reddy biopic starring Tilda Cobham-Hervey, Danielle Macdonald (@DLMacdonald19) and Evan Peters (@Evan_Peters). Releasing in theaters and on demand on September 11. #IAmWoman pic.twitter.com/ixKU1xaTkr

— On The Red Carpet (@OnTheRedCarpet) August 4, 2020
Cobham-Hervey even got to meet her "superhero" at the G'Day USA gala in Los Angeles in 2019. The actress got on stage and made a speech about her experience portraying Reddy.
Nowadays, Tilda Cobham-Hervey is expected to appear in the TV series "Alantown." On the other hand, Dev Patel is starring in "The Green Knight." Their fans cannot wait for them to confirm their relationship publicly.