Folake Olowofoyeku Is the Youngest Of 20 Siblings — Meet the 'Bob Hearts Abishola' Star
"Bob Hearts Abishola" actress Folake Olowofoyeku made history as a cast member of the first sitcom featuring a Nigerian family. She has 19 older siblings, including one in his mid-70s.
Born in October 1983, Olowofoyeku grew up in Victoria Island, known as the leading financial and business center of Lagos, Nigeria. When she was 18 years old, she and her 30-year older sister went to New York.
Although Olowofoyeku was only supposed to visit the Big Apple, she ended up enrolling in the City College of New York. It is important to point out that her family didn't know about or like the idea.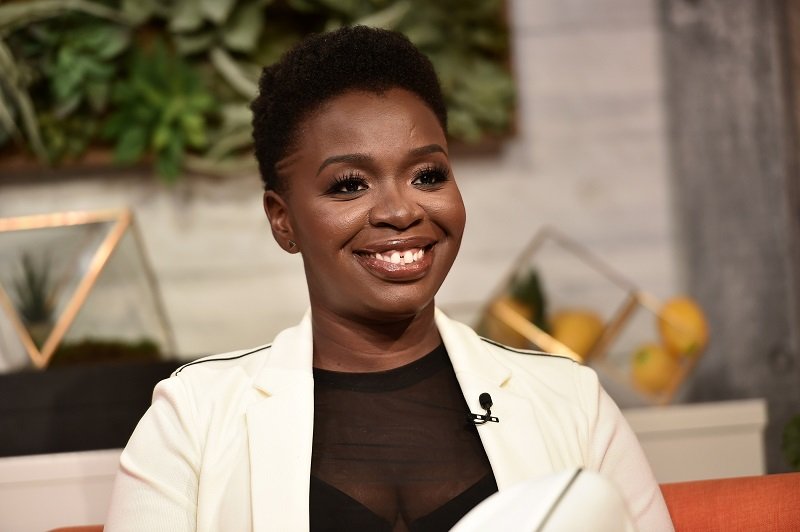 BECOMING AN ARTIST
Her mother, Felicia, and father, Babatunji Olowofoyeku (a prominent politician and attorney significant in Nigeria's independence story), wanted her to follow in her dad's footsteps and become a lawyer. But Olowofoyeku had different plans.
The actress said it just didn't feel right, especially because she tried to picture herself in law and "just couldn't." She added that her real calling was in music and art, thus her B.A. with honors in theater.
Folake Olowofoyeku was unwilling to stop with just one degree, so she attended the Institute of Audio Research in New York and graduated as an audio engineer.
She is so talented that she's already worked with David Bowie, appearing in two of his music videos as a bass guitarist. Olowofoyeku has also released her own songs, and she goes by Folake.
Dis babe sha! Wahala be like...?
ALL NEW episode of Bob ❤ Abishola TONIGHT!

Also, watch #BehindTheScenes moments in my Instagram stories! #BobHeartsAbishola Mondays at 8:30/7:30c on CBS!#CBS #WarnerBros #Abishola #ParamountPlus #BTS pic.twitter.com/rxZL15eE6y

— Fọlákẹ́ Olówófôyekù (@thefolake) April 27, 2021
Apart from working on her music, she also had some off-Broadway roles and has appeared in "Law & Order: SVU," "Modern Family," "How to Get Away with Murder," and "Westworld."
Olowofoyeku made it big in 2019 when she booked the part of Abishola in "Bob Hearts Abishola" alongside Billy Gardell. She revealed getting the role was actually easier than she thought.
My red carpet look for the 52nd #NAACPImageAwards 🖤 So grateful to be nominated for the Outstanding Actress in a Comedy Series. Head to my Instagram Stories for my preparation for the awards show!
Dress by @AndrewGn
Stylist @ToyeAdedipe
📸 @JeffVespa#BobHeartsAbishola pic.twitter.com/VrnMf4fCWa

— Fọlákẹ́ Olówófôyekù (@thefolake) March 28, 2021
WORKING IN "BOB HEARTS ABISHOLA"
The actress works hard to make her character relatable not only for Nigerians but all immigrants and Americans. She said she and Abishola are different in the way they present themselves in the world.
Folake Olowofoyeku added that she created the choice for her character to be kind of rigid – especially because she's a cardiac nurse determined to send her son, Dele, to study medicine at Harvard. However, she's making space to loosen her up.
She wrote a sci-fi project over a decade ago and tried to sell it to a studio in Nigeria.
One of the main things Olowofoyeku has worked on is making sure that her character keeps an authentic Nigerian accent while also delivering jokes in a way Americans can understand.
She also pointed out that the "Bob Hearts Abishola" creator and executive producer Chuck Lorre didn't want to address George Floyd's death and the Black Lives Matter protests because he wanted the show to be an escape.
PASSIONATE ABOUT SCI-FI
While Olowofoyeku is doing a great job at portraying Abishola, she never pictured herself starring in a sitcom, especially because not many people who "looked like me" were in sitcoms. She added:
"I thought my lane would definitely be sci-fi, which I was passionate about. Pretty much why I wanted to act was sci-fi."
Spent Easter in self-care & zen. 🕊 pic.twitter.com/TmScGQiKJK

— Fọlákẹ́ Olówófôyekù (@thefolake) April 9, 2021
Speaking of sci-fi, the actress once confessed she wrote a sci-fi project over a decade ago and tried to sell it to a studio in Nigeria. But they didn't pick it up as they didn't think anyone would watch African sci-fi.
Folake Olowofoyeku pointed out that she hopes "Bob Hearts Abishola" provides the opportunity to produce that project as she wrote it in an attempt to create material for herself in a beloved genre. We would totally love to watch it!