'Stranger Things' Releases New Season 4 Trailer
After "Stranger Things" debuted its first Season 4 teaser almost 15 months ago, the highly anticipated Netflix series recently unveiled a new glimpse of the upcoming season. 
"Stranger Things" released their second trailer on May 5, teasing the claim that Dr. Martin Brenner, played by 62-year-old actor Matthew Modine, will make a surprise return.
It appears that the video is set at Hawkins National Laboratory, where Brenner raised, trained, and conducted experiments on children with psychokinetic abilities, like Eleven, played by Millie Bobby Brown.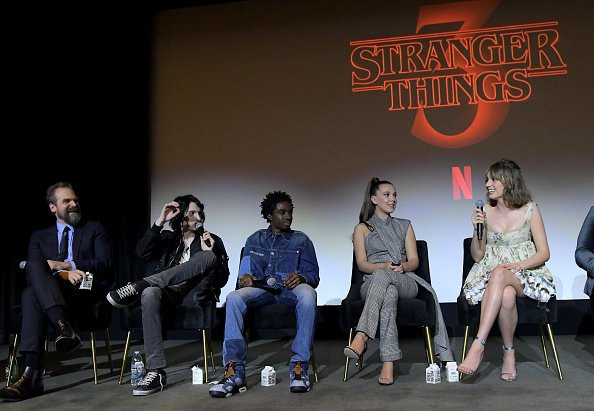 The teaser ends by showing the camera at an eleven-numbered door, where Brenner can be heard asking Eleven if she's listening as she opens her eyes. No face of the doctor is visible in the video.
The teaser is unclear whether it's a dream or flashback or if Eleven was being held again. There's also a possibility that she's trying to locate Brenner now by using her telekinetic abilities.
In Season 1, Brenner's death was assumed to have been caused by the Demogorgon. However, in Seasons 2 and 3, there have been subtle hints that Brenner is alive. Producers of the series confirmed it as well.
One animatronic in the series called the Demogorgon scared the children on the set.
Duffer twins Matt and Ross created "Stranger Things." Originally, the hit series's name was "Montauk." For the children's roles, the Duffers auditioned 906 boys and 307 girls. 
Gaten Matarazzo was cast by Matt and Ross after watching his first audition tape. Meanwhile, a meeting of four hours took place between the Duffer and Winona Ryder to convince her to play Joyce's character.
Since Brenner is such a little-seen character on the show, the Duffers had special difficulty writing for him. Luckily, Matthew Modine, whose also an activist and filmmaker, helped to create his character. 
One animatronic in the series called the Demogorgon scared the children on the set. And since it was terrifying them, someone assured them it came from Monstropolis in Monsters, Inc.
Since "Stranger Things" became a cultural phenomenon, Millie Bobby Brown has become a fashion icon, appeared in a slew of videos with many famous stars, and plays the titular character in Netflix's "Enola Holmes."
Meanwhile, since breaking out as defensive big brother Jonathan Byers in the Netflix hit series, Charlie Heaton has also landed movie roles, including a role in the 2020s "The New Mutants."