Daily Joke: A Son Writes His Father a Letter
A son wrote his father a letter before leaving the house. When the dad found it, he was nervous about the contains of the note.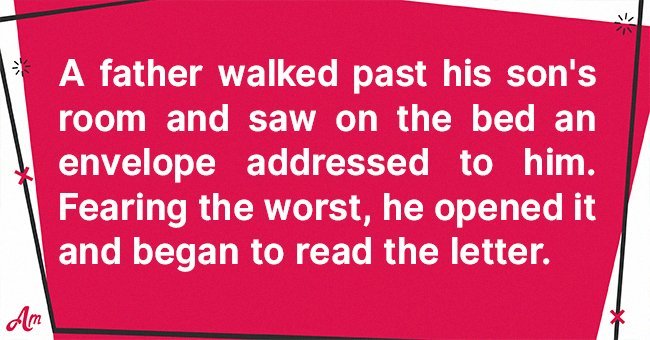 A father walked past his son's bedroom and was impressed to find the room in immaculate condition. There were no dirty mugs or plates, his bed was beautifully made, and his clothes were all folded away nicely in the cupboard. 
The father was surprised that his son's room was so clean because usually, he had to fight with him to even do a load of his own washing. He then noticed an envelope on the bed and immediately feared the worst.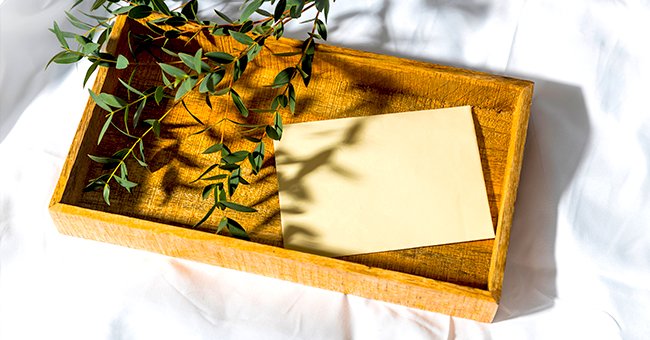 He picked up the envelope and found a letter inside it that read, "Dear Father, do not expect me home tonight. I could not face you and mother to tell you goodbye and share the truth with you."
It continued, "My new girlfriend and I have eloped. I did not want to tell you because I did not think you would approve of her tattoos, piercings, and the fact she rides a motorcycle."
"Our love is so strong that our 10 year age gap does not mean a thing. There is not only passion as she is pregnant, and we are excited to welcome our child together. I have moved with her to her trailer in the forest."
"She has shown me how to keep the fire going with the wood she has collected. We are hoping to expand our family and have at least five children as well as many dogs and cats."
"We will see you soon because we have no money and need to borrow from you and mother. We also will have to visit so you can meet all of your grandchildren. Did I mention she had two children already?"
The father was astonished and could not believe what he was reading. However, he continued, "P.S I am at Jason's house for the night, and none of the above is true."
"I just wanted to remind you that worse things could happen than what is on my report card that is currently sitting on the table. Phone me when it is safe to come home. "
Joke sourced from Unijokes.