Toya Johnson Poses for Photos in a Maxi Dress with Deep Slit during Her Friend's Birthday Party
Reality TV star Toya Johnson had heads turning in a recent post on Instagram where she graced a friend's birthday party dazzling in a silver maxi dress that exposed her legs.
American television personality Toya Johnson constantly gives her fans and followers a run for their money with her impeccable fashion sense on social media.
This time she did not disappoint, taking to Instagram with a stunning photograph of herself from a friend's birthday party. She captioned the post, "celebrated my boothang last night. Happy birthday @therealnoigjeremy I love you??."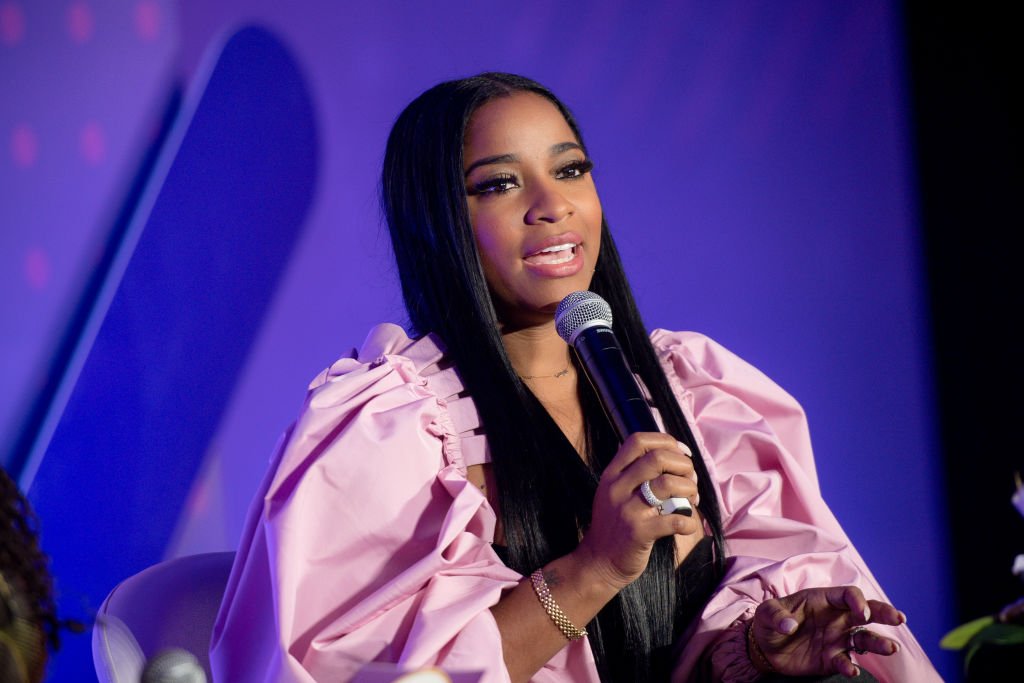 The snapshot she shared showcased her beautiful thigh. Her black silky skin radiated from a deep-slitted maxi dress. The reality star, with one hand on her waist, gave a stylish pose. 
Johnson accessorized her look with a bracelet and a pair of matching earrings. Her appearance was complemented with black strapped heels.
Her long black waves could not be overlooked, caressing her left shoulder. The other slides featured the reality star posing with a few friends having a fun time. 
Fans were quick to pour their compliments, gushing over the star's look in the comments section. A user referred to the rapper as bad and beautiful.
They were seen dishing out some smooth dance steps on the Instagram page of their mom.
However, other users had a keen interest in the dress and shoes. A majority felt the need to drop emojis that connoted love, support, and admiration. 
Apart from being a TV personality, rapper, and businesswoman, the tag "Lil Wayne's ex-wife" has put the name of the 37-year-old on the lips of many. 
The mother-of-two in an interview with BET revealed that she and the 39-year-old started their relationship when they were teenagers. She welcomed her first daughter at age 14.
Ever since, she and her child have developed an unbreakable mother-daughter bond. They are seen constantly supporting and pushing each other to become the best.
The author's relationship with her daughter, Reginae Carter, was further explained in a  book they co-wrote titled, "You Just Don't Get it."
Carter enjoys her big sister duties with Reign Ryan Rushing too. They were seen dishing out some smooth dance steps on their mom's Instagram page. They are one big happy family with their mother.