Diddy's 3 Daughters Practice Yoga in Photos – See Their Flexibility While Bending over Backwards
Diddy's three daughters, Chance, Jesse, and D'Lila, recently enjoyed a weekend of relaxation that included yoga practice. The trio is impressively flexible as shown by snaps shared on Instagram.
Sean "Diddy" Combs' three teenage daughters, Chance and twins Jesse James and D'Lila Star, are growing more and more each day. While adolescent life, especially as a celebrity kid, can be overwhelming, the trio has found a way to find balance.
In recent snaps shared on Jesse and D'Lila's joint Instagram account, the three lookalike sisters flaunted their flexibility as they enjoyed a synchronized yoga session in the sunny outdoors.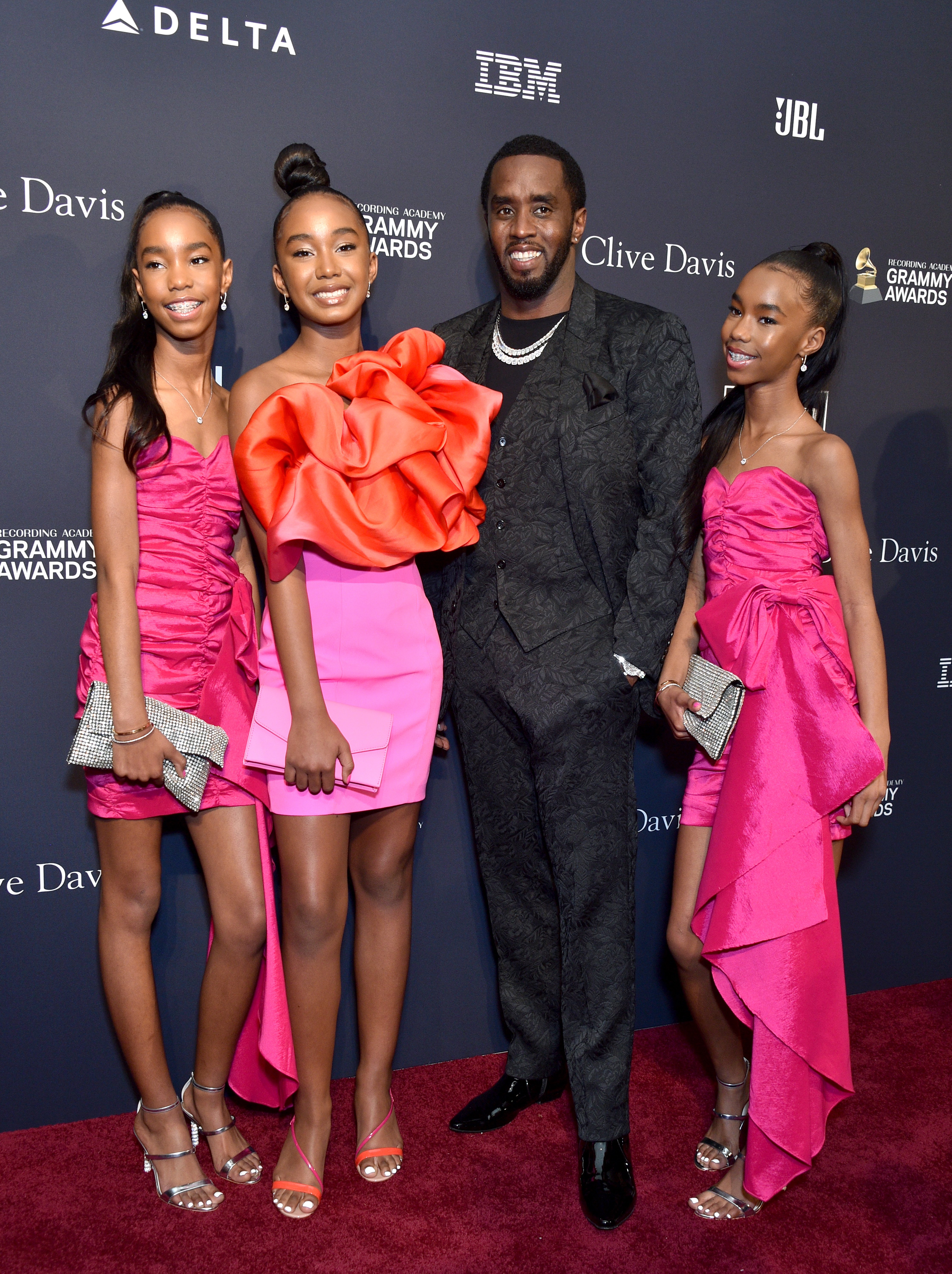 For the yoga practice, the teens laid their mats in front of a massive home with tall luscious palm trees, an elegant patio, and a huge sculpture visible in the background. The post was captioned:
"Taking the weekend to find balance."
With Chance in the middle and the twins on either side, the photos showed the trio move through different yoga poses. In the first snap, the girls, all sporting braided hair, were pictured in the "Vajrasana" pose, a basic beginner's pose.
In the second snap, the girls showed off how flexible they are in a backbend position, perfectly executed, while the last photo showed them in the "warrior" pose, with their arms spread wide, one leg straightened, and the other in a lunge position.
As the daughters of a fashion mogul, the trio completed their yoga session in style. Chance wore a Nike outfit while Jesse and D'Lila sported athleisure outfits from luxury designer Stella McCartney. 
Chance's outfit consisted of a colorful Nike sports bra and black Nike Pro leggings, while the twin models wore matching black and white animal print crop tops and shorts. 
[Kim] Porter's untimely passing was a huge blow to Diddy and his family but it was also a wake-up call for the music producer.
As many fans noted, Diddy's daughters are incredibly close and are often pictured together despite having different mothers. Diddy shares his oldest daughter, Chance, with his ex Sarah Chapman, while he welcomed his twin daughters with Kim Porter.
Sadly, Porter passed away suddenly in November 2018, leaving behind her twin daughters and sons, Christian Combs and Quincy Brown, in the care of the "I'll Be Missing You" hitmaker. 
Porter's untimely passing was a huge blow to Diddy and his family, but it was also a wake-up call for the music producer, who was forced to change his way of thinking, taking on the roles of both mom and dad.
Diddy, who is also a father to Justin Combs, has done a phenomenal job raising his daughters after losing their mother. As a father of six, the mogul has his hands full, but his efforts are commendable.