Hilary Duff Reveals What Stopped the Revival of Her Hit Series 'Lizzie McGuire'
Acclaimed actress and singer Hilary Duff recently revealed that the love that she had for the series' titular character was the final straw that stopped the revival in its tracks.
Hilary Duff spoke with SiriusXM's "The Jess Cagle Show" about making her Disney Channel sitcom "Lizzie McGuire" streamable, but a version that made sense to her didn't work out.
"That's kind of been the battle," Duff said. "Like I don't want to call it a battle cause everyone's on very like loving terms between, you know, me and Disney, but that that's been the thing."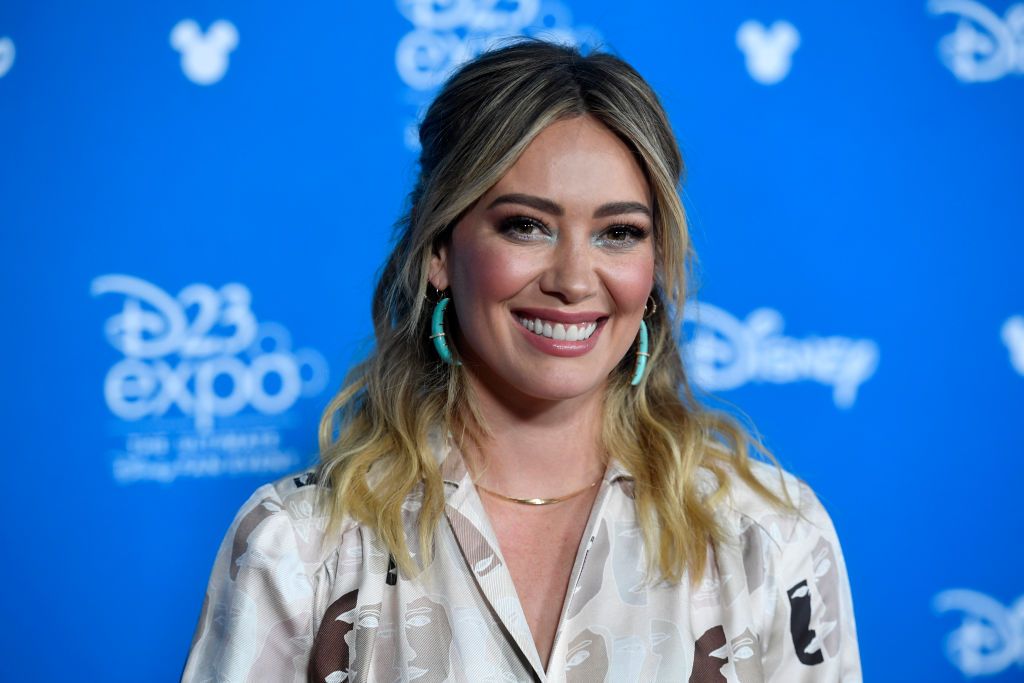 The 33-year-old added that she thinks Disney is currently deciding what content is going to live on its streaming service, and what it will reflect is inconsistent with how she sees Lizzie now. 
Duff continued by saying that it was vital for her that fans of Lizzie, who grew up with the character, would connect with her new position as an adult woman just as they did while she was a teenage actress. 
"It only makes sense to me to shoot a show where she's acting like a 30-year-old in a modern world," said Duff, who shot to stardom in music after releasing her debut studio album, "Santa Claus Lane," in 2002.
Further, Disney executives felt the project was not family-friendly enough, as Duff told Cagle.
In August 2019, the sequel series to "Lizzie McGuire" was announced with the original creator, Terri Minsky, in charge. But in January 2020, Minsky stepped down after creative differences. 
In an official statement, a Disney spokesperson stated that fans of the show feel strongly about Lizzie and have high expectations of the new series. They concluded that it needed to be reimagined creatively and are doing so.
Further, Disney executives felt the project was not family-friendly enough, as Duff told Cagle. The star also gave information on her newborn daughter, Mae, and how her other children, Banks and Luca, are getting along.
In February, Duff shared a screenshot of a news headline about the planned Disney Plus series "Love, Simon." It has since been renamed "Love, Victor" on Hulu after it was rated as not "family-friendly" enough.
In her post, the star circled "family-friendly" in the title and added, "Sounds familiar." Multiple sources have told Variety that Duff is not pleased with the decision by the Mouse House to fire Minsky.
"Lizzie McGuire" premiered on the Disney Channel in January 2001 and immediately became the network's most successful original series ever. It made Duff the new tween queen in Hollywood, as well.