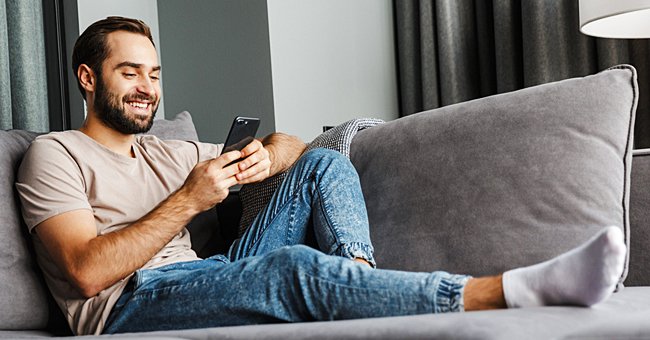 Shutterstock.com
Daily Joke: Check the Spelling of the Message before Sending It to Avoid Problems
One man learned why it is crucial to double-check messages for any typos in order to avoid serious problems in today's Daily Joke.
A man sent a lengthy text message to his neighbor. It said: "Hi Tim. This is your neighbor Ben. I have to tell you the truth. I have felt so guilty over the last few months and have not been able to work up the courage to tell you in person."
"I have decided to text you because I can not live with myself any longer without you knowing the whole truth. I have been sharing with your wife every day when you are not at home. In fact, probably more than you."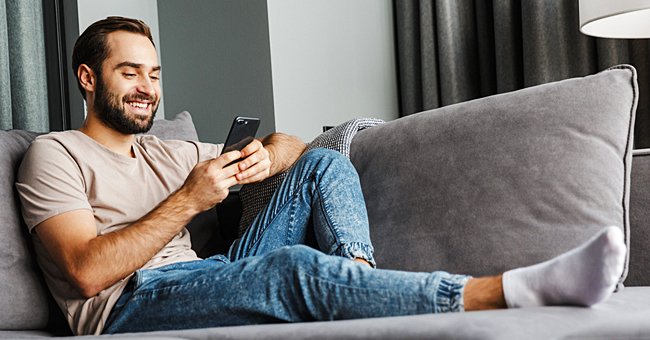 A man is texting on his phone, while lounging on the couch. | Photo: Shutterstock
"I have not been getting it at home recently. I know that is not a good enough excuse, but the temptation was just too much. I truly hope you can forgive me and accept my apology."
"It will not happen again. Perhaps we can come up with an arrangement so I can pay a fee for the usage. Let me know, and I will pay. Maybe we can make it a regular thing. Regards, Ben."
Tim was furious. He had met Ben a few times and could not believe he was sleeping with his wife. He was also surprised his wife had betrayed him like that. He wanted to speak to her, but she was not at home.
Blinded by his anger, he decided he would confront Ben about his affair with his wife. He grabbed his gun and headed to Ben's house. Motivated by his rage, he shot his neighbor.
He went home and poured himself a stiff drink while he waited for the police to show up. He checked his phone and noticed a second message from Ben.
Hi Tim, Ben again. Sorry about the typo in my last message. I'm sure you noticed and figured out that the darned Auto-correct changed "Wi-fi" to "Wife." Today's technology, hey? Anyways let me know how much I should pay you. Regards, Ben.
Please fill in your e-mail so we can share with you our top stories!