Tim McGraw Sings with Daughter Gracie in a Throwback Video Posted on Her 24th Birthday
Tim McGraw's daughter recently turned 24. To mark the big day, the father of three shared sweet videos of them crooning the lyrics of an '80s classic song.
Legendary singer Tim McGraw turned to Instagram to celebrate his oldest daughter, Gracie McGraw, as she turned 24 on Wednesday.
The 54-year-old shared a throwback video of himself and the celebrant crooning the lyrics of Barbra Streisand and Barry Gibb's 1981 duet, "What Kind Of Fool?"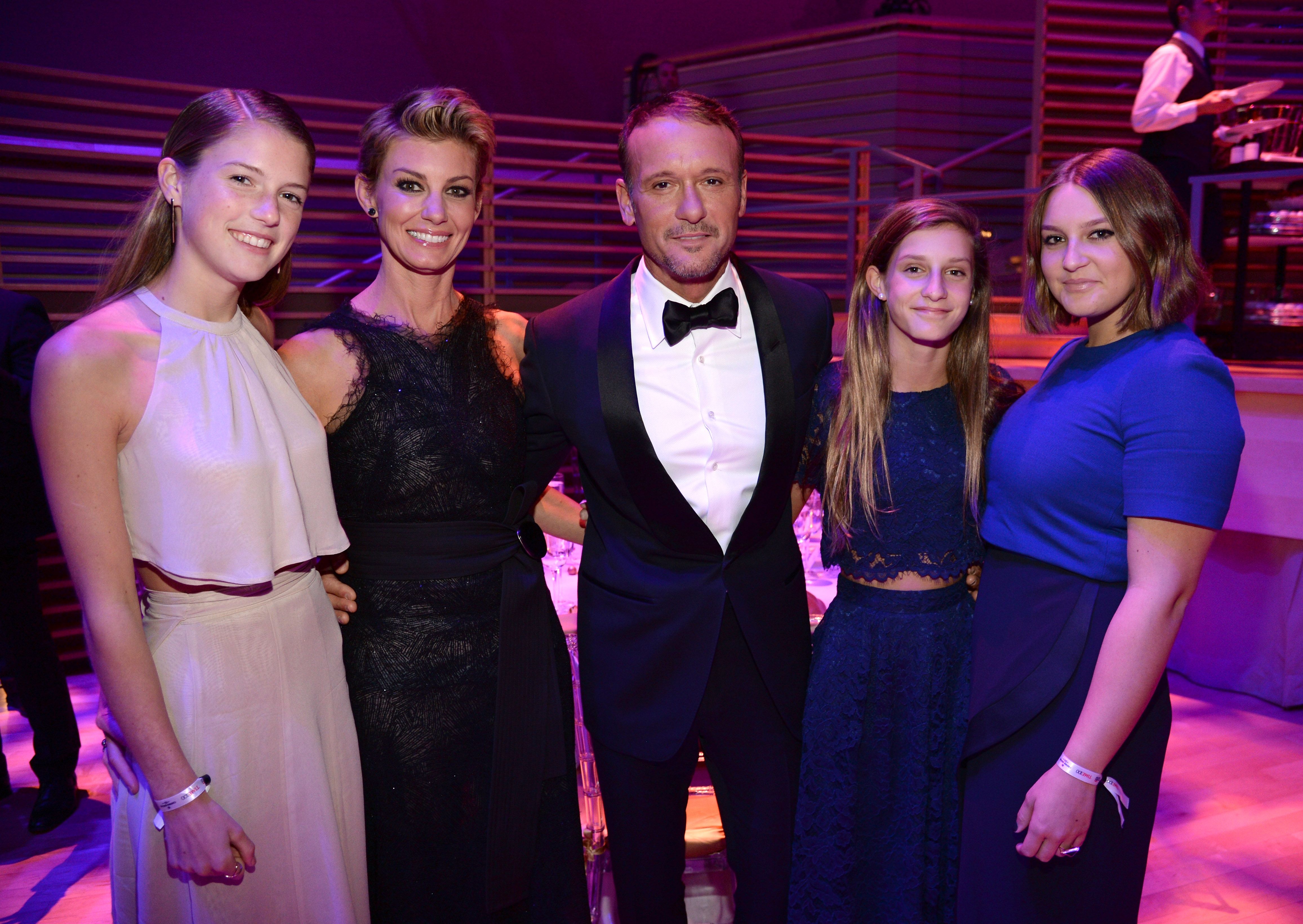 They sang along in sync to the classic, which erupted from the car's stereo as they drove along the highway. Gracie delivered the lyrics expertly with a smile playing on her face, while her dad matched her passionate voice as he focused on the road ahead.
At some point during the duet, Gracie burst into a bout of laughter but immediately continued her part expertly. Via caption, McGraw wished his oldest daughter a happy birthday, gushing about how proud he was of her. He continued:
"She's so talented and capable. She can do anything she sets her mind to. Above all, she has a heart of gold, loves her family and friends unconditionally."
Fans joined the emotional outpouring, extending heartfelt wishes to Gracie while commending her vocal abilities. McGraw shares his oldest daughter and two other kids, Maggie and Audrie, with his wife of 25 years, Faith Hill.
Like her parents, Gracie is pursuing a career in the arts with interest in music and acting. But her vocal abilities have been making the headlines in recent times.
Last year, the star set a new trend for women.
In November, the budding star showed off her musical prowess on social media, sharing a clip of herself performing "The Wizard and I" while sipping a glass of Martini.
Utilizing her caption, the icon reiterated her love for Broadway and how much she hoped for a chance to embrace it someday. Given her impressive mix of talent, the budding actress was not far off.
Interestingly, watching their daughter grow into an independent woman, paving her own way in life, has left McGraw and Hill with a bitter-sweet feeling.
Earlier this year, the music legend opened up about his experience as a father of three daughters who were growing up fast. He described it as a beautiful yet sad experience.
And when it came to growing up, Gracie was faring well both in age and maturity. Last year, the star set a new trend for women, fostering body positivity, by sharing a video of herself in a two-piece swimsuit, displaying things she admittedly used to hate about her body.
She accompanied the epic shot with a powerful message about the power of body confidence and acceptance. She also recounted her daunting journey to acceptance, encouraging other women to embrace their supposed flaws.
With such inspiring wisdom at only twenty-four, Gracie McGraw is certainly going places. What dad wouldn't be proud of her?