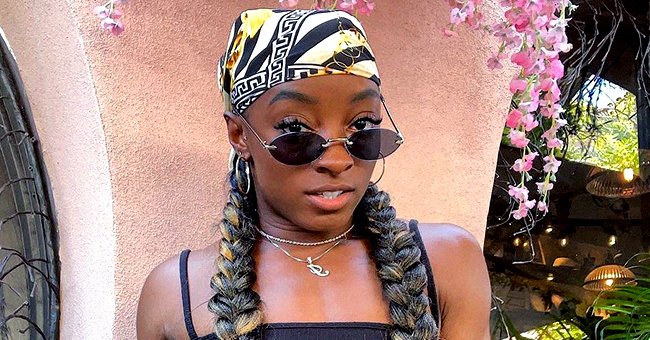 instagram.com/simonebiles
Simone Biles Shares a Rare Photo of Her Mom Nellie in Honor of Mother's Day
Simone Biles recently shared on social media a rare photo of her beautiful adoptive mom, Nellie. See the renowned gymnast's Mother's Day post.
Legendary gymnast Simone Biles is one of the many celebrities who honored their moms on Mother's Day. She shared a rare snap of her adoptive mom, Nellie Biles, on her Instagram Story.
The photo showed Nellie standing in the garden, smiling beautifully at the camera. Simone's youthful-looking mother wore a printed red and gray shirt.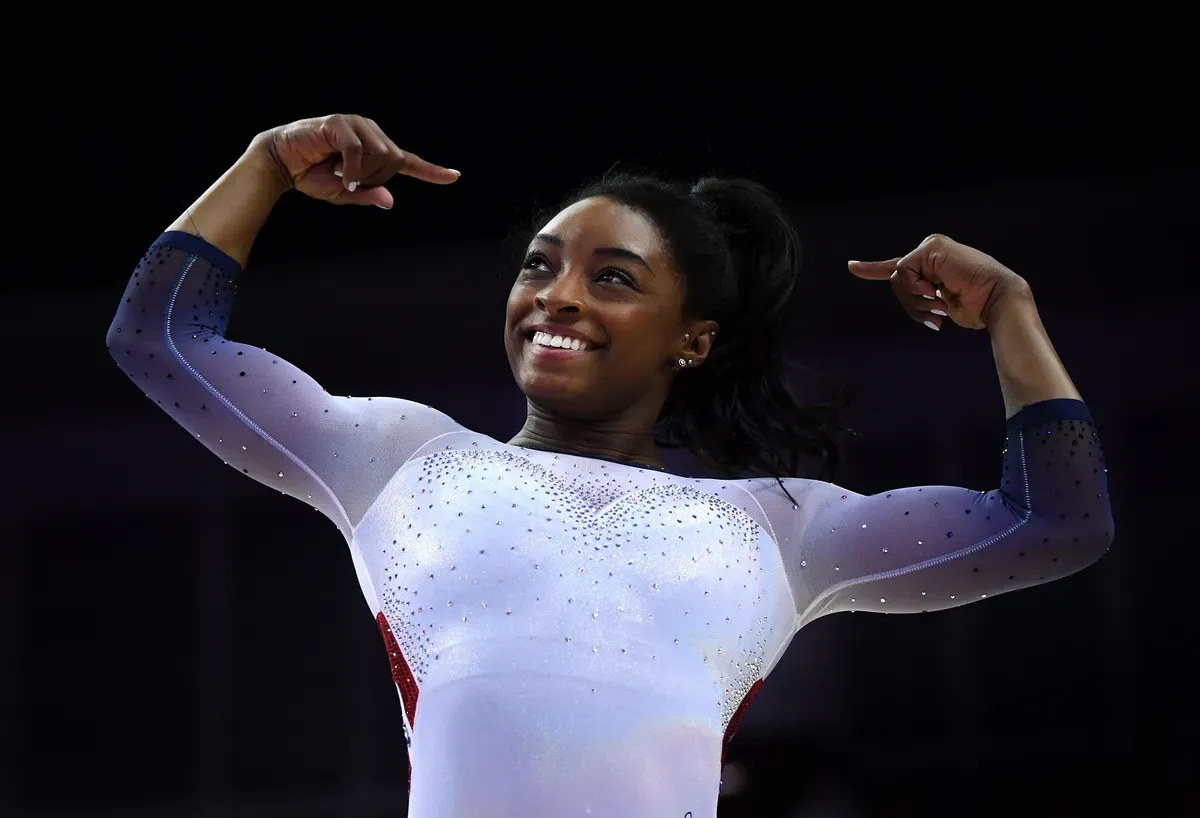 Simone Biles at the Superstars of Gymnastics at The O2 Arena on March 23, 2019 in London, England. | Photo: Getty Images
Simone, who sports a new haircut, gushed over Nellie's snap and wrote a sweet Mother's Day greeting with a brown heart emoji. The 24-year-old gymnast addressed Nellie as "Momma Biles."
Nellie and her husband Ronald Biles, who have been married since 1977, are actually Simone's maternal grandparents who became her adoptive parents. They adopted her when she was six, along with her younger sister, Adria.
The decision to adopt came after Shannon Biles, Simone's biological mother and the couple's daughter, struggled with substance abuse. Shannon was in and out of prison for her vices.
As a result, Biles and her sister spent their early years in and out of foster care in Ohio. She previously revealed in an interview that she never had a mom to run to because Shannon was not around.
Shannon's vices and risky behavior as a mother prompted Nellie and Ronald to step in. Biles expressed gratitude for the couple, saying:
"They've set huge examples of how to treat other people, and they've been there to support me since day one."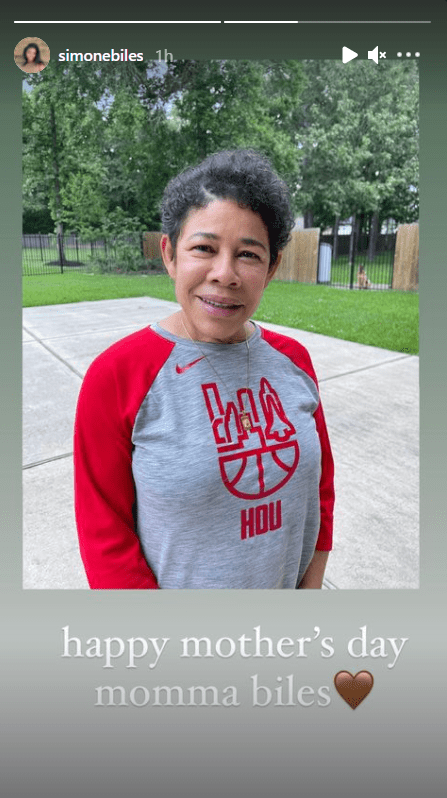 Simone Biles' adoptive mother, Nellie Biles. | Photo: instagram.com/simonebiles
When she gave them up for adoption, Shannon was still using drugs. But when Simone and Adria were already in her parents' house, Shannon experienced separation anxiety.
She became angry at her father for keeping her children away from her. At the time, she did not understand yet why her father took her children away.
Simone has reconciled with Shannon after several years of being estranged from her.
However, she later realized it was a beneficial arrangement because it gave her time to work on her issues. She admitted she had difficulty parting with her children, but she knew she had to because she could no longer care for them.
Simone's biological father, Kelvin Clemons, whom Shannon met as a teenager, also struggled with addictions. He is not in contact with the Olympian but he would inquire about their daughter through Shannon.
Simone has reconciled with Shannon after several years of being estranged from her. She is proud of her daughter for her award-winning career and incredible accomplishments in gymnastics.
Simone gained worldwide attention for her outstanding performance in the 2016 Olympic Games. She is currently preparing for the Tokyo Summer Olympics which will begin in July 2021.
Please fill in your e-mail so we can share with you our top stories!