Naomi Osaka Shows Her Glowing Skin as She Poses in a Blue Swimsuit for a New Shoot
Naomi Osaka flaunted her Grand Slam physique in her recent Instagram post that showed her modeling colorful bikinis from her swimsuit collaboration with Frankies Bikinis. 
Naomi Osaka is well-known for her blazing forehand on the tennis court, making her the first Japanese woman to win a Grand Slam singles title and hold the number one rank in the Women's Tennis Association. 
However, Osaka is now making waves beyond the sports industry. She has a keen eye for fashion and a creative sense of style that has brought her into the world of fashion.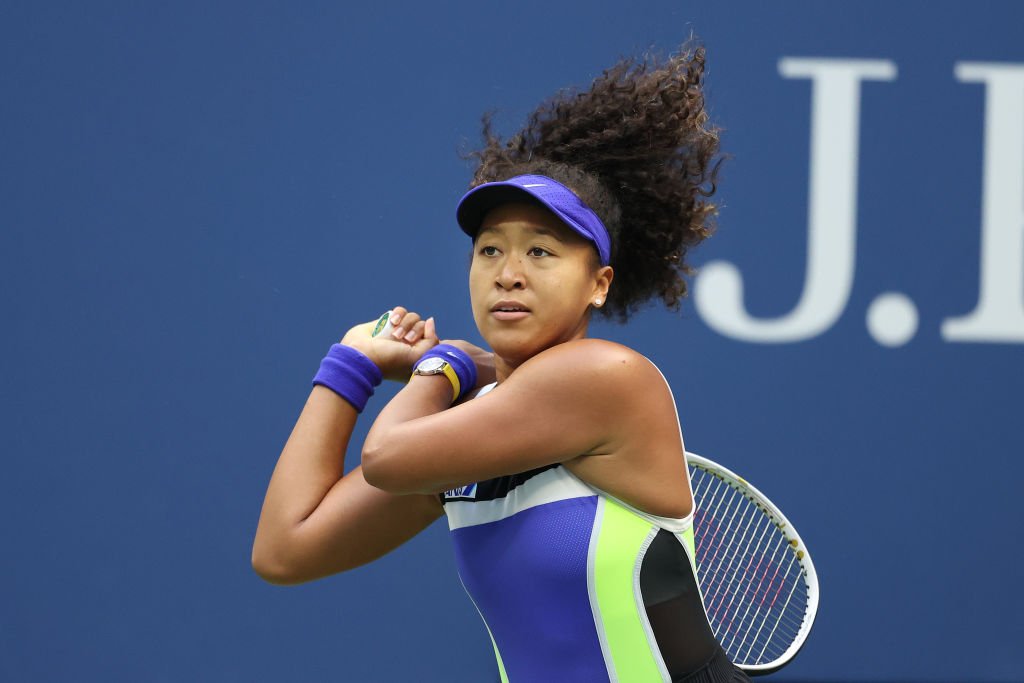 In April, Osaka announced her latest fashion venture, a swimsuit collaboration with Francesca Aiello's Frankies Bikinis, which features various unique swimwear pieces, all modeled by the tennis star.
On May 10, the four-time Grand Slam champion's colorful collection became available online with snaps of her rocking some of the styles shared on both her and Frankies Bikinis' Instagram accounts.
In one image of the 70s pool-party inspired photoshoot, Osaka was pictured sitting on an orange couch. She wore a tiny metallic blue bikini that showed off her washboard abs and glowing skin. 
The retro look was made complete by her wavy bright pink makeup glam accentuated by her matching Sakura wig cascading down her shoulders. Osaka also accessorized her fun fit with gold hoop earrings and a playful multicolor necklace.
While she only shared few images from the delectable collection, Osaka's swimwear line includes even more eye-catching designs and in pink, neon green, and floral patterns designed to capture both her feminine and sporty style.
Osaka told People that she has her sights set on a bigger fashion takeover.
Although this is Osaka's first foray into swimwear, she has shown that she is not afraid to show a little skin in flirty bikinis. In October, the athlete wowed her fans in a white bikini while celebrating her 23rd birthday on some beach paradise.
With her fabulous body, Osaka can definitely rock a bikini in any color and style. However, swimwear is only the tip of the iceberg when it comes to her fashion know-how. She has also lent her trendy style to various other clothing brands.
Osaka has designed collections for popular brands like Nike, Adeam, Strathberry, and Comme des Garçons. The curly-haired beauty also landed a coveted ambassadorship for Louis Vuitton and featured in campaigns for Levi and TAG Heuer.
While she is honored to be working with the luxury fashion brands, Osaka told People that she has her sights set on a bigger fashion takeover and hopes to launch her own brand with her sister and confidante, Mari Osaka, 25.