TLC's Chilli's Heavily-Tattooed Son Tron Shares Family Photos with Mom Showing Their Similarity
Chilli's son, Tron Austin, shared a series of adorable family pictures with everyone looking incredibly gorgeous on Sunday. He also eulogized his lookalike mother in the post's caption.
TLC's Chilli's heavily-tattooed son, Tron Austin, is super proud and enjoys every moment he shares with his superstar mom. The 23-year-old could not be more excited to sing his mom praises.
Taking to Instagram, Tron felt blessed and lucky to be raised by a mother like Chilli. He shared pictures featuring the duo as they posed in a sunny outdoor location.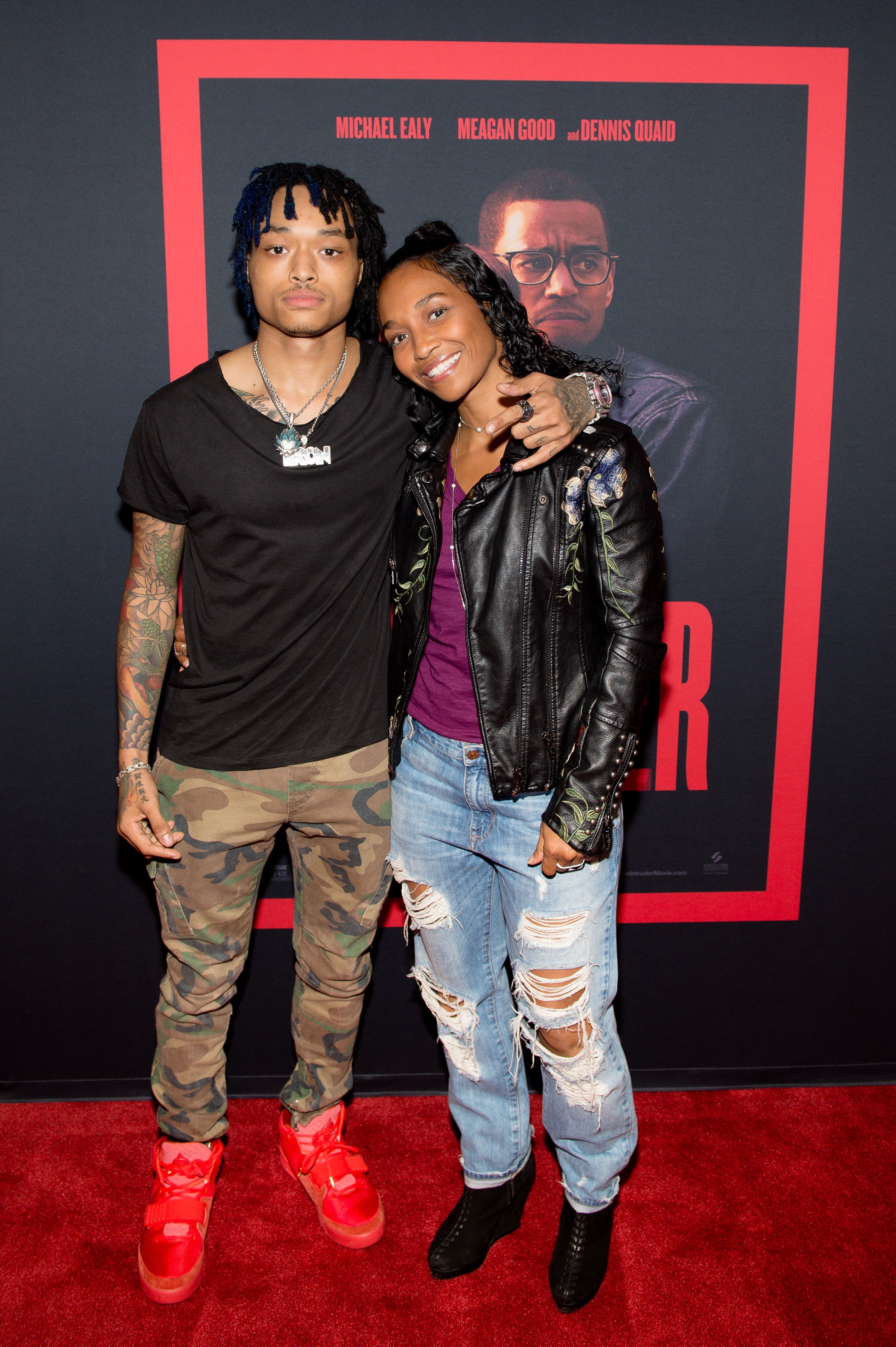 The proud son showed off his tattooed skin in sleeveless clothing as he wrapped his arm over his mother's shoulder while they both smiled. Chilli also leaned her head on her son's shoulder.
With the sun shining, Tron and Chilli's skin glowed and sparkled. Captioning the post, he proudly wrote: "You raised me so well, and for that, I am eternally grateful you know I can't thank you enough for your existence ??? 777."
Tron's new pictures had many followers and fans gushing over his close bond with his mother. Many of those fans took to the comments section to pen down their thoughts. 
While many wished Chilli a happy Mother's Day, one user commented on their similarities. Tron also got a comment from his mom. She wrote, "my whole heart is You ???."
Chilli explained that the killing of young Black boys is heartbreaking to everyone.
Chilli, who is ever proud of her son, would tap at any opportunity to tell the world about him. The happy mom detailed how Tron had made her proud during his graduation from college.
She attributed the hard work of many late nights to have paid off in the success story. Chilli promised to always be there for her baby boy, who has now become a graduate.
During an interview with HuffPost, the singer recalled her experience raising her son and measured him to be a phenomenal being. She also revealed that he is a peaceful person. 
In 2017, Chilli found herself in controversy after saying all lives matter while promoting a TLC song, causing many to troll her. However, she responded to the backlash. 
Chilli explained that the killing of young Black boys is heartbreaking to everyone. She cleared the argument, suggesting she had undervalued the movement and adding that a Black mother of a Black son like herself will kick against police brutality.
In 2017, Chilli attempted to kickstart her musical comeback and spoke to Time about it, revealing she wanted to make songs relevant to today's happenings.