Their Height Difference Doesn't Prevent Kevin Hart & Wife Eniko, Who Is Taller, to Love Each Other
Kevin Hart's below-average height has made him the subject of many jokes throughout his life, but it's not a barrier when it comes to love. The comedian is married to the beautiful Eniko, who is much taller than him.
Physical attraction is an essential aspect of any relationship, and in many cases, height plays a factor in finding love. While men typically date women shorter than them, the same can't be said for famous comedian and actor Kevin Hart.
Standing at a below-average height of 5'2", Hart is proudly and happily married to Eniko Parrish, a former model who is inches taller him. The height difference does not prevent the couple from loving each other to the fullest.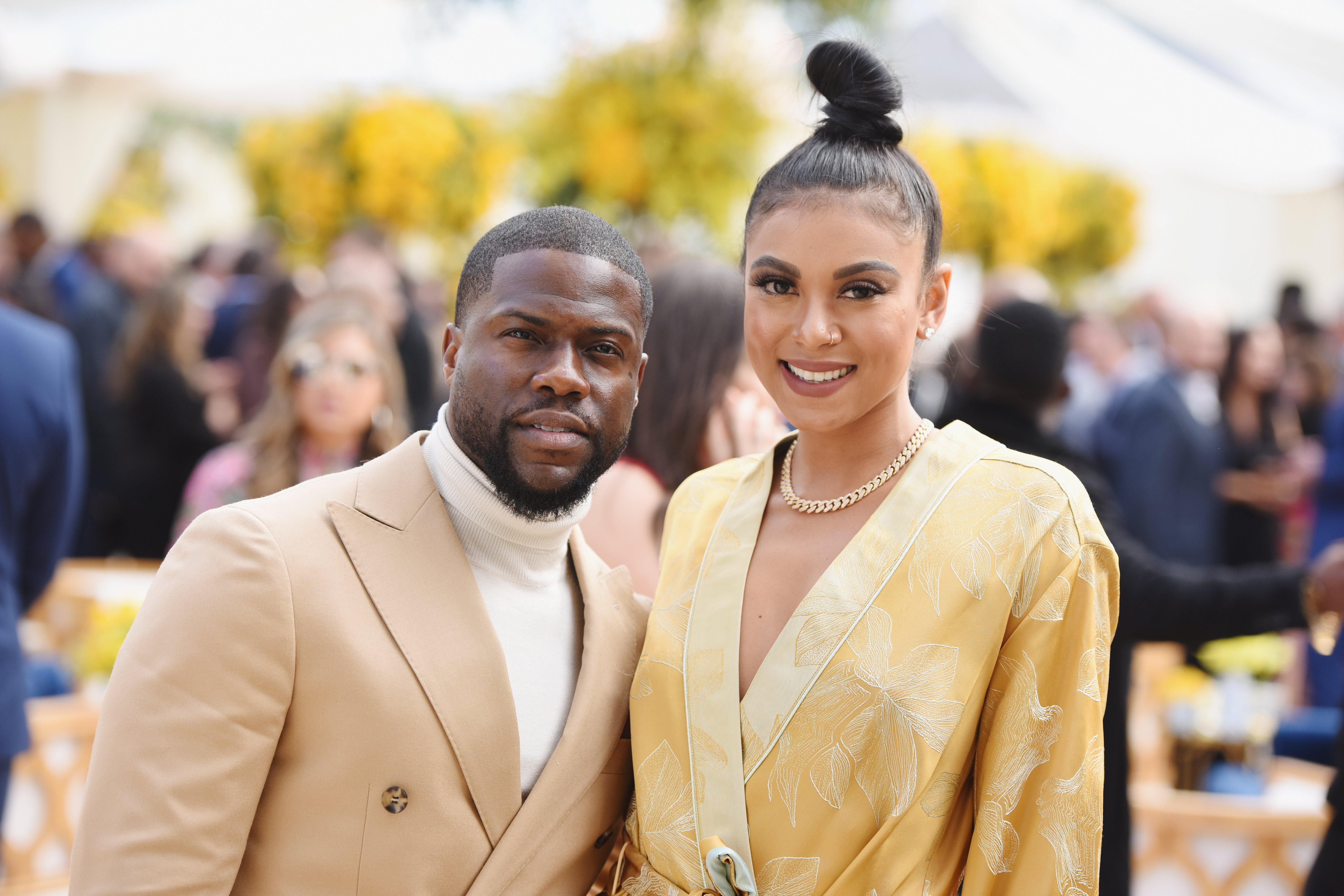 While pursuing a taller woman might be intimidating for some men, Hart had no problem beginning a relationship with Parrish, who he first met in 2009. By August 2014, the couple were engaged and have since started their family.
Looking through their pictures, it's hard to miss the glaring height difference. According to The Things, Parrish is 5'6", making her significantly taller than Hart, with or without the high heels.
Parrish, a true girl's girl, is exquisitely elegant and is often pictured in flattering high heels, but this doesn't appear to be a problem for Hart, who confidently stands beside her in every snap.
Hart publicly admitted to cheating on Parrish while she was pregnant with their first child.
From movie premieres to star-studded Hollywood parties, the "Think Like A Man" star always looks proud to stand by his modelesque wife. In fact, the couple's body language proves that height is a non-factor.
According to observations made by body language expert Karen Donaldson for Women's Health, Hart and Parrish's body language reflects the playful and intimate nature of their relationship despite the height difference.
The way the couple interacts with one another on camera is also evidence of their strong bond, protectiveness, and confidence, a quality the "Ride Along" actor has in abundance. 
Not only has Hart and Parrish's relationship conquered the height difference, but the couple has weathered many storms during their marriage. Notably, a potentially damaging infidelity and extortion scandal in 2017. 
Hart publicly admitted to cheating on Parrish while she was pregnant with their first child, Kenzo Kash Hart. Although the revelation threatened the strength of their marriage, Parrish stood by the funnyman.
Hart and Parrish's love continues to pass the test of time no matter what hurdles life throws at them. In March 2020, Parrish, 36, announced that the couple's family was growing even bigger with a photo of her baby bump.
The dynamic duo welcomed their second child, Kaori Mai Hart, in October 2020. Hart, 41, also has two older kids, Hendrix and Heaven Hart, from his previous marriage to Torrei Hart, 43.