Get to Know Kelly Carlin — Comedian George Carlin's Only Child Who Proudly Carries His Legacy
Kelly Carlin-McCall is the only daughter of late comedian George Carlin. She once described him as a human being who struggled with his ego, family, and creative endeavors.
Born in Ohio in 1963, Kelly Carlin is a talented author and host of radio shows "The Kelly Carlin Show" and "Waking from the American Dream." She is also Brenda Hosbrook and George Carlin's only daughter.
Comedy runs through her veins, especially because she was already writing skits and imitating other people when she was only an eight-year-old child.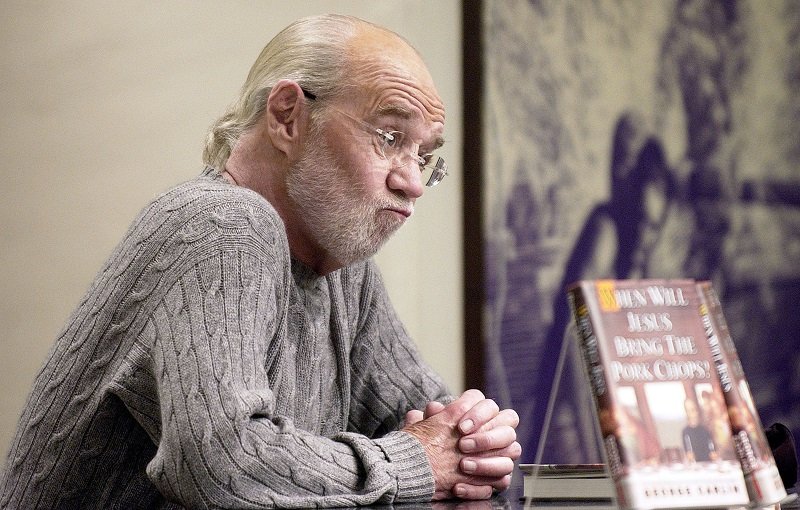 KELLY CARLIN'S EARLY CAREER
Since Kelly's dad, arguably one of the most influential stand-up comedians in the States, was involved in the entertainment industry, she used to work behind the scenes with him on different HBO shows.
Kelly gave photography and acting a try in her early 20s, taking a small part in "Apt. 2C," a comedy starring and written by George and Pat McCormick.
When she was 30, she graduated Magna Cum Laude from UCLA with a bachelor's degree in Communications Studies. She then earned a master's degree in Jungian Depth Psychology from Pacifica Graduate Institute.
Life got complicated with George Carlin's death on June 22, 2008. After that, Kelly focused on spreading and protecting her father's work and image. She's also making a career of her own.
According to Kelly Carlin, comedian Lewis Black invited her and her husband and writing partner Bob McCall to a comedy cruise with other comics. Black just asked her to play old videos of George and tell some family stories, and she agreed.
Fortunately, it was pretty successful as people didn't have the chance to say goodbye before George's passing, so it was their way to have closure while also enjoying his comedy once more and learning about Kelly's talent.
KELLY CARLIN'S BOOK
In September 2015, she released a memoir, "A Carlin Home Companion." In it, she shared some details of her childhood and life, including her bouts with drugs, first marriage to an abusive husband, and mom's substance abuse.
Kelly pointed out that some people believed her book was her dad's biography, but she describes it as her memoir and a "great survivor's story."
Kelly was always craving George's approval.
Apart from that, Kelly once admitted some people wouldn't admire George as much as they did after reading the book. She described her famous father as a human being who had difficulty handling his family, creative obligations, and ego.
Kelly admitted her dad was not public about his private life but believed in authenticity. He seemed like the guy you could drink a beer with because he really was like that.
She also said George didn't want her to be a comedian as he believed it was different from when he began. Kelly thinks he was trying to protect her from the "precariousness" of a comedian's life. Kelly added:
"He always believed he got very lucky and might have thought there's only enough luck for one Carlin. Of course, he also worked his [expletive] off."
FINDING HERSELF
In an interview with Forbes, Kelly explained that although George was a feminist in many ways, he didn't allow his wife Brenda to find a job as he wanted a parent home when Kelly returned from school.
That made Brenda struggle with her sense of self, which Kelly believes influenced her addiction problems. Still, Kelly had other people to look up to, including Lily Tomlin, Carol Burnett, and Lucille Ball.
Apart from that, Kelly always craved George's approval, especially because many people, including herself, worshiped and saw him as a god-like presence. For years, she carefully made her choices to avoid disappointing George.
Due to Brenda's 12 years of alcoholism, Kelly didn't have the best relationship with her. It made her reject her inner feminine and affirm the masculine in her life. She only began healing her relationship with Brenda after her passing in 1997.
As an adult, Kelly was afraid of failure and felt people would compare her to her father. She eventually realized people need to make mistakes and work for many years before actually finding their voice.
At the moment, Kelly Carlin is producing a documentary about her father and is happily married to her husband of over two decades, Bob McCall.