Lucas Till of 'MacGyver' — He Had Suicidal Thoughts during the First Year of the Show
Television fans love Lucas Till for his impeccable acting in "MacGyver." But little do they know that he once nursed suicidal thoughts while working on the popular CBS show. Here's a look into all that happened.
At only 30, Lucas Till has made quite a reputation for himself in Hollywood. From being a Disney star to appearing in the "X-Men" franchise, this actor has proved himself to be two things — talented and versatile.
But while Till remains strongly dedicated to his art, working in the movie industry is not all rosy. Sometimes, he struggles too.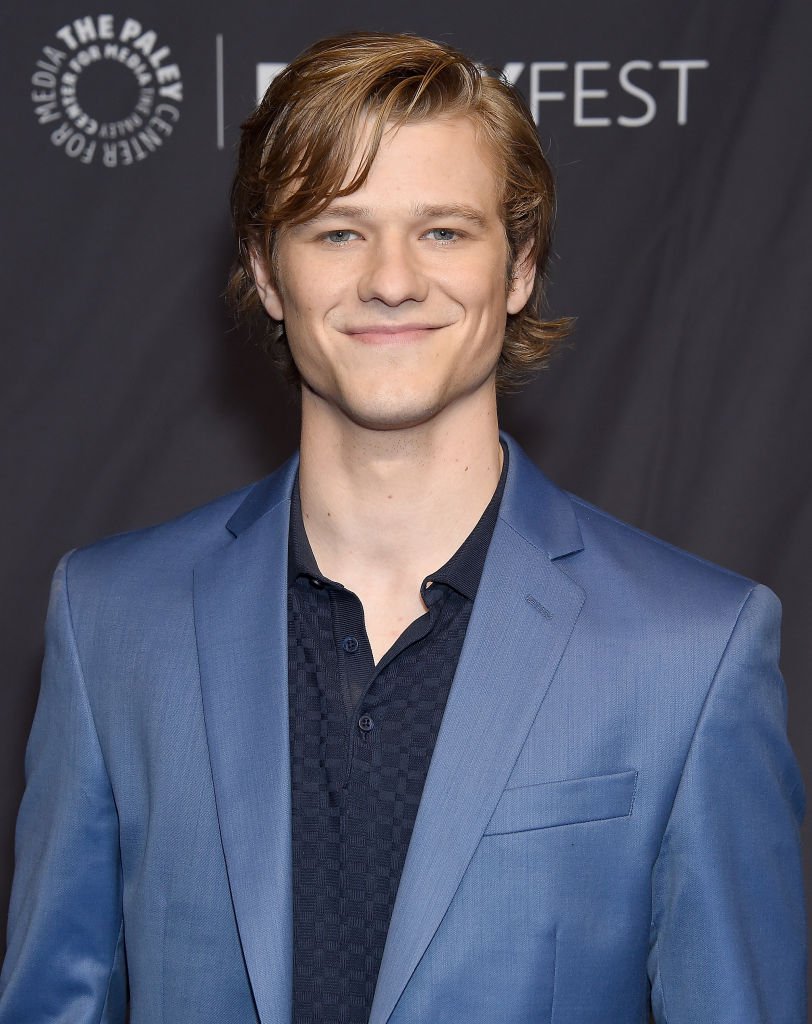 The actor once shared shocking details about how working on the 2016 series "MacGyver" had affected his mental health, leading him to contemplate suicide. What went down? Read on for all the details!
TILL'S EARLY LIFE
Till was welcomed by John Mark Till, a lieutenant colonel in the army, and his wife, Dana Lyn, on August 10, 1990. Though born in Texas, the actor spent most of his childhood in Atlanta, Georgia.
At a very young age, Till's parents noticed that not only did their little one enjoy impersonating voices and characters, he was also very good at it.
Consequently, Dana registered her son for local acting classes, and as a testament to how talented he was, Till was soon discovered by an Atlanta-based agent, Joy Pervis.
Almost immediately, little Till started bagging bookings in print media as well as local, regional, and national commercials. It was not long before he landed his first movie role.
HIS RISE TO FAME
In 2003, Till started his career as an actor when he was cast in "The Adventures of Ociee Nash." With his natural talent on screen, more jobs came for him.
Similarly, the actor was once in a relationship with Taylor Swift, but according to him, things did not work out between them.
One year after his debut in the movie industry, Till appeared alongside Laura Prepon and Bret Harrison in the 2004 movie, "Lightning Bug." 
Till's big break came in 2005 when he landed the highly coveted role of Jack Cash in the award-winning biopic "Walk the Line." This put him on the radar as one of the most promising child actors at the time.
Shortly after that, Till started his high school education. Still, he continued acting, striking a balance between his studies and work.
Three weeks before his high school graduation, Till auditioned for the 2009 Disney production "Hannah Montana: The Movie" and ended up landing the role of Miley Cyrus's on-screen love interest Travis Brody. 
With the amazing chemistry between them, Cyrus and Till became everyone's favorite Disney couple. Even more, he left every teenage girl wishing he was theirs. 
His popularity among the younger generation increased later that year when he appeared in Taylor Swift's "You Belong With Me" music video. 
By then, Till had arguably become one of the most sought-after teen stars, so the incredible things that came next in his life came as no surprise.
THE "MACGYVER" AFFAIR
Following his work on "Hannah Montana: The Movie," Till proved his versatility in acting when he was cast in the popular "X-Men" prequels.
In the movie franchise, he acted as Alex Summers, aka Havok, who was the older brother of Scott Summers, aka Cyclops.
However, despite appearing in three movies from the franchise, viewers thought Till's character was not fully explored. Some would argue the actor was simply wasted. 
But none of that seemed to matter when in 2016, Till landed the role of lead character Angus in the CBS series, "MacGyver."
"MacGyver," a reboot of the original series of the same name from the '80s, follows the life of Angus, who works as a secret agent for the United States government.
In the action-packed series, Till further proved his range as an actor and soon warmed his way into the hearts of many television lovers.
But while being the lead character came with its perks and a new level of fame, Till struggled behind the scenes, physically and mentally.
Last year, Till opened up about having suicidal thoughts stemming from former executive producer Peter M. Lenkov's constant criticism about his body and looks.
He recalled an incident when Leknov described his legs as hideous and another when he condescendingly compared his body to a little boy's.
But despite the mental and physical challenges that came with acting on the show, Till persevered, and it seemed to pay off in the end. On July 7, 2020, Lenkov was fired by CBS following an investigation into complaints about a toxic environment on "MacGyver."
It was, however, not long before Till's time on the show also came to an end. Earlier this year, CBS announced that "MacGyver" will not be renewed for a new season after the current season 5.
In response to this, the actor took to social media, sharing a heartwarming post where he paid tribute to his co-stars and thanked fans for their support since the show started.
TILL'S INTERESTING DATING HISTORY
While Till has an impressive acting career, he has also managed to create a somewhat interesting dating history for himself —going as far back as his teenage days.
Seeing how much the duo connected on screen, it came as no surprise when news got out that Till dated Cyrus during their days on "Hannah Montana."
Similarly, the actor was once in a relationship with Taylor Swift, but according to him, things did not work out between them because he only ever liked her as a friend.
Additionally, Till has been involved with the likes of "Insatiable" actress Debby Ryan and "Emily In Paris" star Carlson Young. While his current dating status remains unclear, there is no doubt that the actor is thriving in love just as much as he does in his career. 
If you or someone you know is considering suicide, please contact the National Suicide Prevention Lifeline at 1-800-273-TALK (8255), text "help" to the Crisis Text Line at 741-741, or go to suicidepreventionlifeline.org.