Brandy & Her Only Daughter Sy'Rai Go Twinning in Black Outfits in a Recent Video
Brandy has gone through a heart-warming journey with her daughter Sy'Rai, the beauty of their relationship shining through a recent video of them both. 
Singer Brandy recently took to her Twitter account to post a mommy-and-me video. She and her daughter Sy'Rai were twinning in black outfits. 
Brandy smiled at the camera while Sy'Rai, sass intact, mouthed the words to a song. Eventually, Brandy gave her daughter a peck on the cheek, Sy'Rai responding with a huge grin.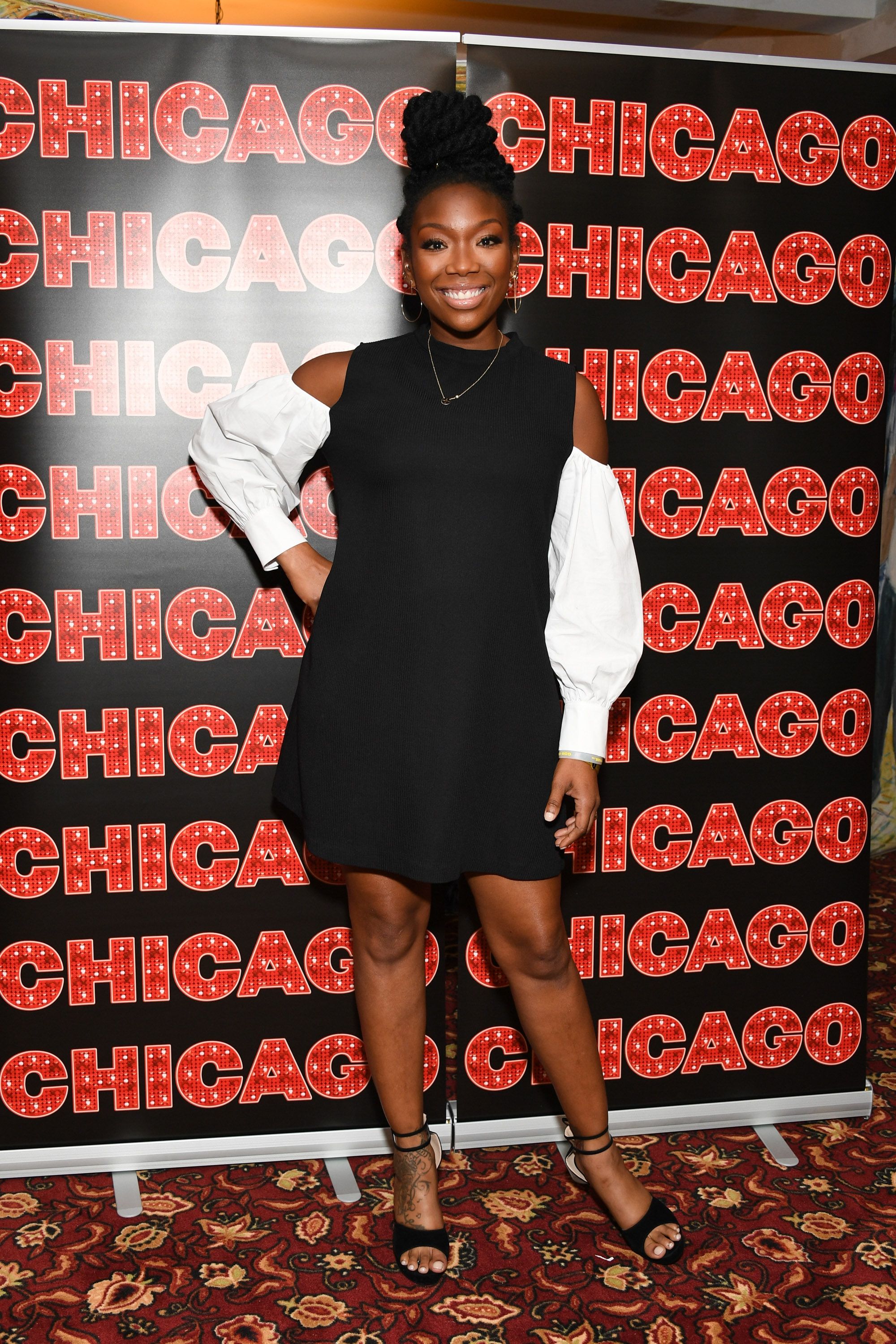 A MOTHER'S LOVE
Writing on her post, the songstress wished all the moms out there a happy Mother's Day. The famous singer-songwriter lovingly expressed: 
"We love you ❤️ from me and my greatest gift ♦️."
The two were wearing the exact same black shirts with white floral decor. Their luscious dark hair combined with their sparkling eyes and glowing skin complemented their matching outfits. 
Happy Mother's Day to all the beautiful Mothers and Mother figures all over the world!! We love you ♥️ from me and my greatest gift ♦️ pic.twitter.com/exGMkIdVHu

— b r a n d y (@4everBrandy) May 9, 2021
GLAM CHOKERS
Sy'Rai and her mother both sported chokers, although these weren't exact lookalikes. The daughter's was made of gold and shimmering chains with an accessory shaped like the letter "S" hanging from it. 
Even as a baby she was making waves, helping her mother push through some dark times. 
Brandy's, on the other hand, looked like a string of pearls which also had a golden accessory shaped as an unintelligible letter dangling from it. The Twitter share received around 115,000 views. 
TWINS FOREVER
Earlier this year, Brandy and her daughter took another twin-like picture, the songbird sharing it on Instagram. The pair were divinely beautiful, showing off their braids and collarbones.
Their skin appeared to be out of this world, shimmering against the simple grey backdrop. The caption was full of the mother complimenting Sy'Rai on her beauty and expressing her love for her. 
A SCANDAL WAS BORN
Brandy claimed that she was hitched to the baby's father, Robert Smith, when she fell pregnant with Sy'Rai.  Later, Smith said it was a publicity stunt to save Brandy's virginal image, with the mother responding: 
"He is not thinking about her, me, or what we had together. He is trying to destroy my reputation."
She expressed her shock over the producer's actions and claimed he was leveraging her fame for his own gain in an endeavor to make himself more well-known and gain radio time for his clients.
Having left the womb and all grown up, Sy'Rai has achieved a lot. She has made her own music, created a name for herself as an influencer, and founded her own clothing company, Privileged Apparel LA.
Even as a child, she was making waves, helping her mother push through some dark times. According to Brandy, she managed to beat a deep period of depression, realizing her baby needed her.