Two Friends from Virtual School Meet for the First Time in an Emotional New Video
The COVID-19 pandemic hindered two best friends from developing their relationship in person, but it was an emotional encounter when they finally saw each other face-to-face. 
Elementary school students Luna and Julia found each other during their virtual school lessons. Despite not playing together in person, they shared a strong bond over a video call. 
Six months after the start of their special friendship, the two were finally able to meet face-to-face, and the little girls' mothers captured the emotional moment on video.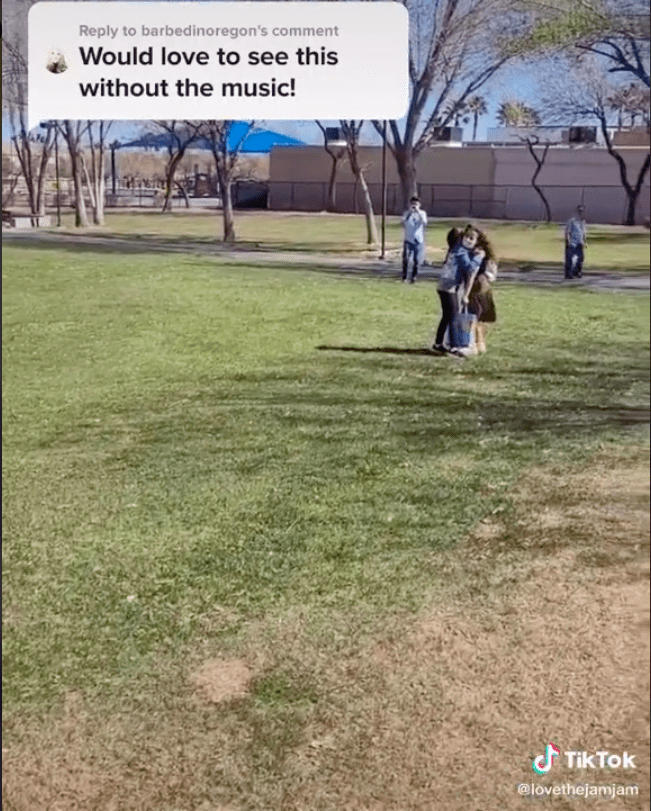 PURE JOY
In celebration of Julia's birthday, her virtual best friend came to surprise her in the park, and the moment the two meet is filled with pure joy and elation as they jump up and down and hug each other. 
Healthychildren.org advises parents not to avoid their children's fear during this time but to address them calmly.
The clip shows the birthday girl strolling ahead of the camera until she sees Luna's familiar face ahead of her, which results in Julia sprinting across to give her a tight hug. 
SPECIAL FRIENDSHIP
Julia and Luna evidently share a unique and strong relationship that can withstand the challenges of not connecting in person. Still, the little girls preserved and have a special friendship to show for it. 
The two best friends caught the attention of many people at home, including the NBC Nightly News, who invited them to make an appearance. During their interview, Julia shared: 
"Friendship means something personal and keeping secrets and good at hugging and always cheering you up." 
Watch these 2 best friends from virtual school finally meet for the 1st timehttps://t.co/cyc3ueZMp1

— TODAY with Hoda & Jenna (@HodaAndJenna) May 11, 2021
ONWARDS AND UPWARDS
Having overcome the challenges of a virtual friendship, Julia and Luna can now spend more time together because they are both attending classes in person. 
Virtual friendship is now a topic that the two friends are experts on, and they are sharing some tips to their fellow students who are facing similar problems when it comes to remote learning. Luna said: 
"Even though you are still online, you can still have friends."
First graders Julia and Luna met online during virtual school and quickly became friends. After months of chatting online, they met for a birthday surprise for Julia at a local park.@LesterHoltNBC shares this story. pic.twitter.com/uJoiwxO3g6

— NBC Nightly News with Lester Holt (@NBCNightlyNews) May 11, 2021
VIRAL FRIENDS
Luna and Julia's meetup isn't the only emotional reunion that has gone viral recently. Two little New York City boys shared a special moment when they had a surprise reunion in a local park. 
The three-year-olds had been best friends for two years after being in daycare together. The pandemic caused them to spend a significant amount of time without seeing each other until their moms decided to intervene. 
The mothers of these children who have been separated from their friends and classmates in the pandemic know firsthand how challenging it can be to parent your child through the COVID-19 challenges. 
Healthychildren.org advises parents not to avoid their children's fear during this time but to address them calmly and sensibly. The website also suggests healthy routines as a way to help young ones cope with all the changes.