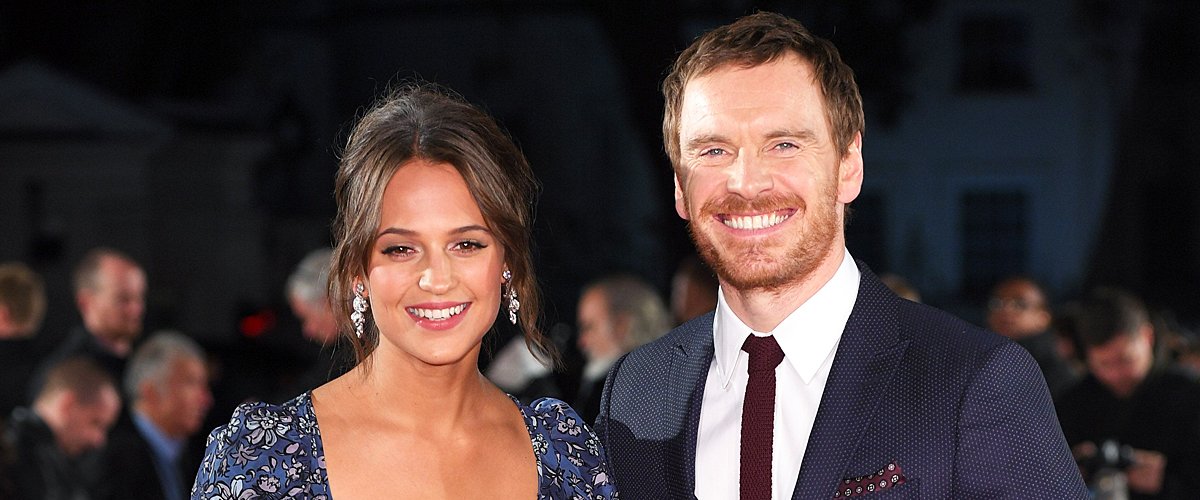 Getty Images
Michael Fassbender's Wife Alicia Vikander? She Was Once Romantically Linked to Alexander Skarsgård
Long before Michael Fassbender's wife Alicia Vikander married the actor, she was involved with another film star — Alexander Skarsgard. From her journey in Hollywood to her past relationships, here's a look into the actress's life.
"Band of Brothers" star Michael Fassbender enjoys a blissful marriage with his wife, Alicia Vikander. Together, the duo has created a classic Hollywood love story.
And while Fassbender is quite successful in his own right, Vikander has also managed to make a name for herself in an industry that favors only the real talents of the world.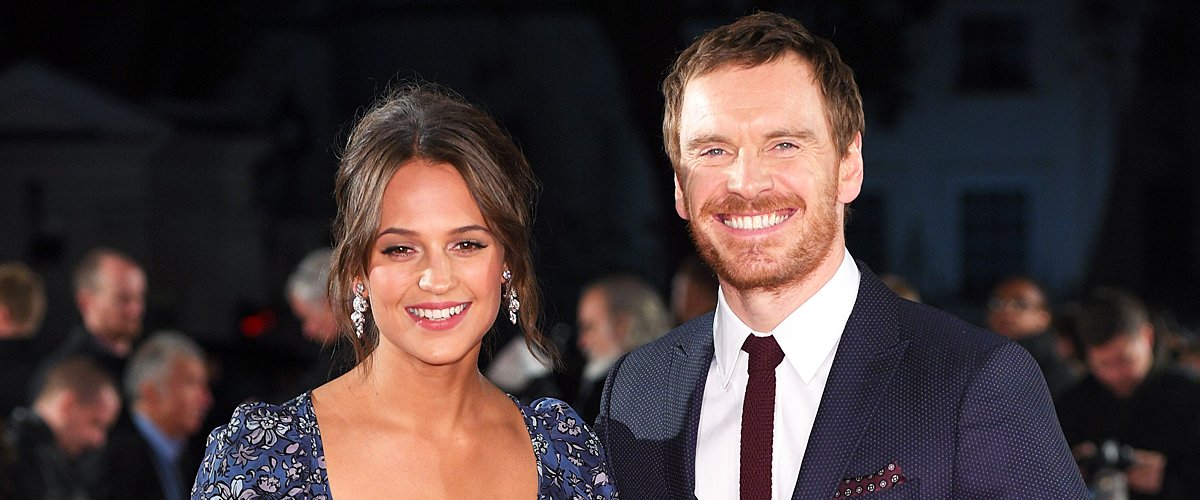 Alicia Vikander and Michael Fassbender at the UK premiere of "The Light Between Oceans" at The Curzon Mayfair on October 19, 2016 | Photo: Getty Images
In only a few years, Vikander has shown herself to be a superstar in every sense of it. Below is a rundown of her impressive career thus far and some fun details.
EARLY DAYS IN ENTERTAINMENT
As the daughter of a company member at the state theatre, one could argue that Vikander's creative destiny was mapped out during her earliest years.
When she was only a child, Vikander performed minor roles at the theatre where her mom worked, and by the age of four, the little one branched into ballet.
Though her interest in dance only started because of her desire to wear a tutu, Vikander went on to become a student of the Royal Swedish Ballet School.
It was not long before Vikander realized ballet school was a real business. Leotards, continuous training, and tough love from instructors were not exactly what she had bargained for.
Still, she persevered for ten years, training and pouring her heart into what was supposed to be her passion. But soon, the zeal disappeared, her fire went out, and eventually, she stopped burning for ballet.
After realizing dance was not for her, Vikander retraced her steps to what may perhaps be described as her first love — acting.
The actress was once revealed to be dating Alexander Skarsgard, while Fassbender has been linked to stars like Zoë Kravitz.
At only 16, Vikander was cast in a mini-series. She took things a notch higher when she applied to a local drama school, but sadly, she was rejected, and for a moment, she lost faith.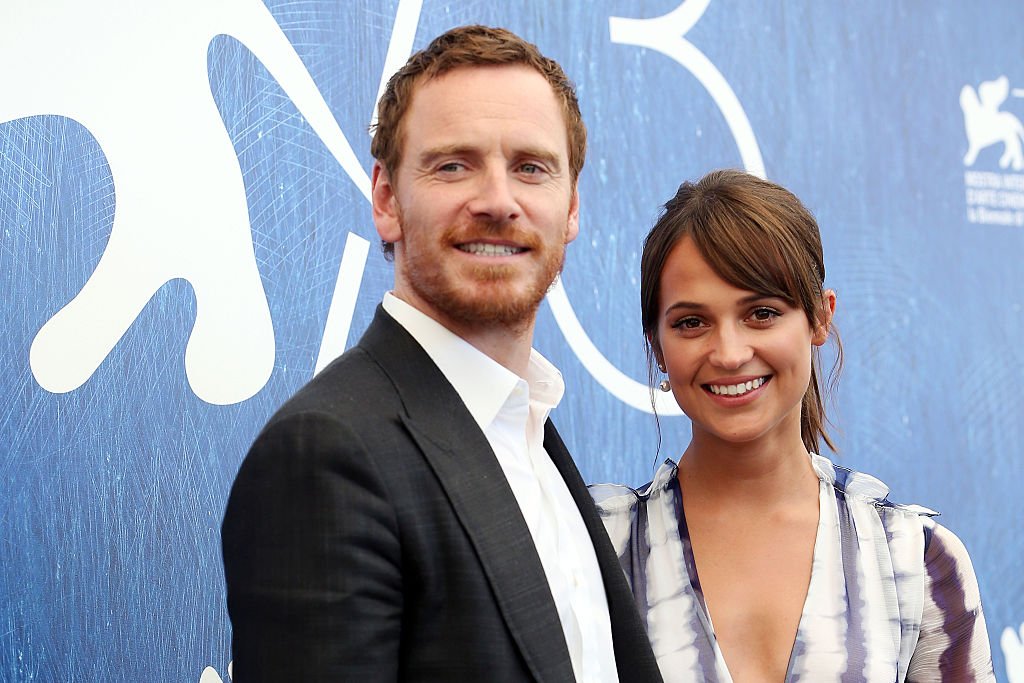 Alicia Vikander and Michael Fassbender during the 73rd Venice Film Festival on September 1, 2016 | Photo: Getty Images
But just when she was about to give up on her acting dreams, Vikander received a call from a casting director who was looking for a lead in a Swedish movie called "Pure."
For the part, Vikander had to channel her inner emotions and fire, something she did not think she possessed or could pull off.
"Pure" gave Vikander her first major award in Sweden, and with that confidence, she moved to London to audition for more roles in English-speaking movies.
In 2011, Vikander landed a role in Joe Wright's "Anna Karenina." That same year, she appeared in "A Royal Affair," a Danish movie that later earned a nomination for Best Foreign Language Film at the Oscars.
Subsequently, Vikander appeared in movies like "Testament of Youth," "The Man from U.N.C.L.E" reboot, and the 2015 film "Ex Machina," where she took on the role of Ava, a robot with advanced artificial intelligence.
Vikander also worked on "The Danish Girl," which earned her an Oscar, and "The Light Between Oceans," which brought her to her husband.
CLASSIC HOLLYWOOD LOVE STORY
Vikander met the insanely handsome, smart, and talented Fassbender while shooting "The Light Between Oceans," where they acted as lovers.
Together, the pair was an undeniably good match, not only on screen but in real life. Director Derek Cianfrance recalled Vikander and Fassbender supporting and being there for each other on set.
But while they soon started a romance, they did so without the glaring eyes and scrutiny of the public. Vikander and Fassbender wanted to be sure what they had was real before sharing it with the world.
The actors confirmed their relationship in 2016 when they shared a kiss after Vikander's Best Supporting Actress win at the Academy Awards. But aside from publicly confirming they were dating, Vikander and Fassbender kept the most part of their love private.
In October 2017, the couple tied the knot in a secret star-studded ceremony in Ibiza. Today, it's been nearly four years of blissful marriage for these two.
In 2018, Vikanda and Fassbender decided to settle down in Lisbon, away from the big cities like London, New York, and many others. The actress reportedly once admitted to feeling happy and content than she had ever been. This, she attributed to her life as a newlywed.
Altogether, married life has been nothing but blissful for them as they seem to have hacked the secret to having a successful relationship.
VIKANDER'S DATING HISTORY
With both of their gradual successes over the years, it comes as no surprise that Vikander and Fassbender have been linked to some really interesting people.
The actress was once revealed to be dating Alexander Skarsgard, while Fassbender has been linked to stars like Zoë Kravitz, Nicole Beharie, Louise Hazel, and many others.
But irrespective of whom they might have been with in the past, Vikander, and Fassbender have moved on pretty well. And now, the multitalented power couple is living their fairytale.
Please fill in your e-mail so we can share with you our top stories!